Shrike Turret
T-56 Anti-Aerospace Turret
Manufacturer:

Various

First Observed:

2556

Armament:

Heavy Plasma Cannons

Magazine Capacity:

Effectively Unlimited
Length:

43.6ft (13.3m)

Width:

33.7ft (10.3m)

Height:

31.4ft (9.6m)
Summary
Armed with two high-power plasma cannons, Shrike turrets are deadly point-defense systems encountered at important Covenant sites. In contravention of traditional Covenant practice, these weapons are fully automated, driven by semi-feral associated intelligences. Though capable of communication, these long-abandoned constructs are unintelligible to modern Sangheili, and must be carefully monitored and locked down before activation due to their incomprehension of contemporary IFF beacons and codeword usage by the Swords of Sanghelios and Covenant. Nevertheless, the combination of firepower and preternatural reaction times of the Shrike made it indispensable in the Elites' bloody civil war, overcoming any initial opposition to the usage of thinking war machines.
Related Products
---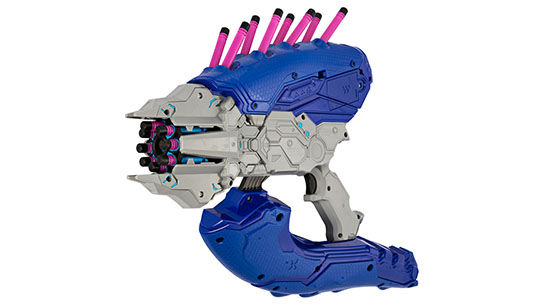 Effective against most infantry, this rapid-fire blasting sidearm is perfect for unarmored, short to medium range combat. Featuring eight light up magenta dart "needles" that turn off as you fire, this blaster brings the Needler's in-game action to life!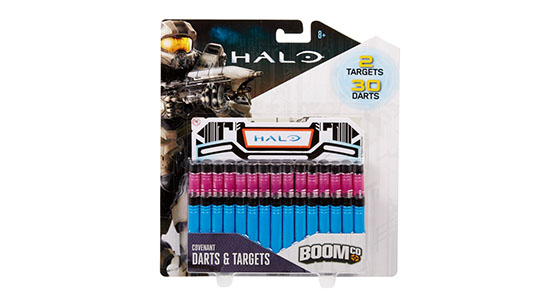 Refill your HALO blasters with this Covenant-inspired pack of 30 Smart Stick darts and Halo-themed Smart Stick targets.