Gamer dedicado y apasionado de los videojuegos, fanático del Universo Halo, con el firme objetivo de mejorar día a día.

• Líder de la Compañía HaloInfinite Mexico 😎👌
Spartan Company
---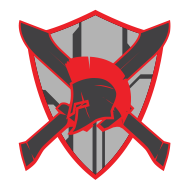 🇲🇽 ¡Estoy listo!, y tú? 🇲🇽
Leader
97 Members
Est. 2019-06-23
HaloInfinite Mexico
esta reclutando Spartans dedicados al adiestramiento y perfección en el campo de batalla, siempre enfocados en la victoria, si eres un Spartan dedicado, esta Compañía es la indicada para ti.
Nuestro objetivo actual es
completar las condecoraciones al 100%
, asimismo, seguirnos preparando y mejorando nuestras habilidades de cara a la siguiente entrega:
Halo Infinite
.
REQUISITOS PARA ENTRAR
Favor de leer detenidamente, si se compromete a cumplir con los requisitos, puede proceder a enviar su solicitud (si gusta puede incluir su número para agregarlo al grupo de WhatsApp):1.- Tu mayor rango obtenido debe ser mínimo diamante, si eres de menor rango pero estas comprometido a cumplir con los puntos 2 y 3, entonces eres bienvenido.2.- Ser ACTIVO en Halo 5.(COMPLETAR MÍNIMO 50 PARTIDAS CADA 11 DÍAS).
•
¡AVISO!
Cada
11 días
se realizan
BANEOS de inactivos.
3.- ENFOCARSE en las condecoraciónes faltantes para conseguir el 100%.
PÁGINA DE FACEBOOK: HaloInfinite MexicoCLUB EN XBOX: Halo Infinite Mexico
ACTIVIDADES
• Cada 2 meses aprox.
(PERO DEPENDIENDO DE LA DEMANDA)
, se realizan
torneos internos
amistosos con premio para el ganador, con el objetivo de que haya una mayor interacción entre los miembros y una mejora continúa de cada uno.
•
Contamos con grupo de WhatsApp para que todos los miembros estemos en constante comunicación para tratar todos los temas relacionados a la compañía.
Asimismo para que nos compartan sus clips los cuales subiremos a la PÁGINA DE FACEBOOK
•
Dinámicas para ganar premios que van desde REQ packs, hasta
Membresías Xbox Live Gold.
• Realizamos partidas de entrenamiento (todos vs todos o 1 vs 1) para la mejora continua de todos los miembros.• Emblema "Casco" con los colores representativos de nuestra compañía (Plata, Bermellón, Pimienta), esto con el fin de vernos imponentes en el campo de batalla, ser identificados como compañía/comunidad, e incluso intimidar al adversario al darse cuenta que se enfrentará a un equipo completo
.
• BLACK TEAM •
Descripción:
Equipo de operaciones especiales, el cual cumplió con excelencia su misión de matar marines, convirtiéndose en pieza fundamental para completar esa condecoración.Miembros:- braingame911- sG lDark Hunter- ElGranEdd7- Tiwu Z28- jokerhp21- DanteErnes
▪ En base a tu actividad, apoyo, manejo, interés y compromiso mostrado hacia la compañía, se te considerará para ascenderte a Teniente y/o Administrador. ▪
Atentamente la administración:
LÍDER: sG lDark Hunter
TENIENTE: braingame911
TENIENTE: El Iguana7696
TENIENTE: ZOULNAY
TENIENTE: yisuz crist lml
SUBTENIENTE: ElGranEdd7

Feet First
Made your first hot drop into HaloWaypoint.com

Halo 5: Guardians MP Beta
Halo 5: Guardians MP Beta participant.

Statistician
View your Service Record on the web.

Enlisted
Become a member of an active Spartan Company.