Esports
Halo Championship Series
HCS GRASSROOTS 2020 Update
---
With the shift in Halo Infinite's release, we've decided to "press play" on moving forward with the HCS Grassroots program. This program remains a key part of our strategy and our partnership with tournament operators and content creators is critical to the long-term success of the competitive Halo ecosystem.
Introducing the newest HCS Grassroots partners:
Introducing the Halo 5 Pro Series
---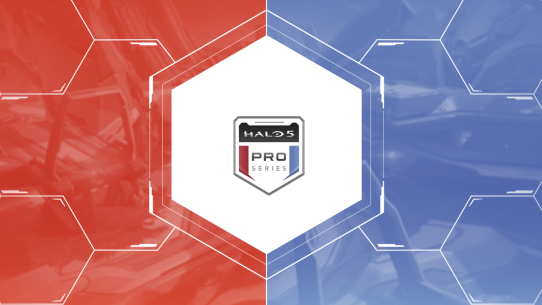 Road to Halo Infinite
As Halo Infinite continues to bake in the oven, we wanted to provide some updates on what to expect in Halo esports in the near future. Since the announcement of Infinite's shift to 2021, we've been working as quickly as we can with our partners to provide some competition for players to keep busy and sharpen their skills until the HCS returns for Halo Infinite. Introducing more Halo 3 tournaments for the remainder of the year, as well as the Halo 5 Pro Series in North America, Latin America, Australia & New Zealand, as well as Europe, Middle East, and Africa.
Halo: MCC Pro Series
---
With the introduction of the Halo 5 Pro Series, the MCC Pro Series will be pivoting to weekly Open Halo 3 PC tournaments. Register for free and compete for cash prizes every Friday starting September 25th! For more information, check out the links below.
DreamHack Anaheim 2020
---
Put it in the books! The DreamHack Halo Series Anaheim 2020 event has concluded after three days of intense competition and leaves us all very excited for the future. Unsung heroes rose to the top, collosal giants were toppled, and struggling veterans finally had their moment in the spotlight. Thank you to all of the players and fans who joined us, thank you to DreamHack for once again hosting the Halo community, and congratulations to Mantra Esports for winning the Halo: Reach 4v4, and Diagram for winning the Halo: Reach FFA.
Halo: Reach 4v4 Results:
Mantra Esports (Spartan, ACE, bubu dubu, Falcated)
Unllimited (Eco, Stellur, DeadZone, Tripppey)
Sentinels (Snakebite, Royal2, LethuL, APG)
Nfinite (Rayne, Ryanoob, Reliable, King Nick)
HCS Partners with Esports Engine
---
We're thrilled to announce that Esports Engine will be the global management partner for Halo Infinite esports. It is our mission to deliver the best esports program that Halo has ever seen in its 18 year history and we couldn't think of a better partner to work with than the long time Halo fans and esports veterans at Esports Engine. For more information on this partnership, check out our blog below!
HCS Five Year Anniversary Blog
---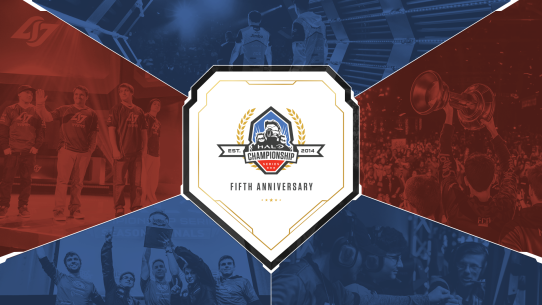 To celebrate five years of the Halo Championship Series we are honoring the past and looking forward to the future. To all of the fans, players, teams, and partners who have contributed to the HCS – thank you! To get a sneak peak at what's to come for Halo esports, take a look at our blog below!