Esports
Halo Championship Series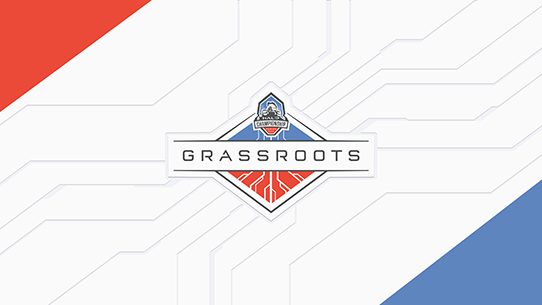 GRASSROOTS PROGRAM
We're launching a new initiative for Halo esports called HCS Grassroots! Designed to support the community directly, HCS Grassroots will help tournament operators and content creators continue to do what they love and also introduce new opportunities. Let's jump in!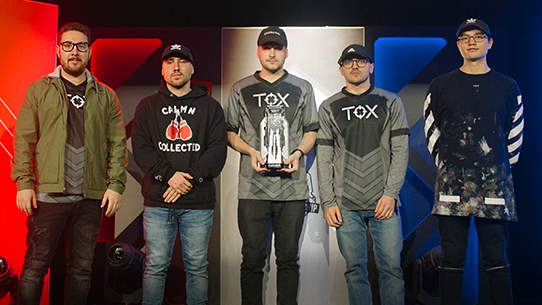 HCS Finals 2018 Recap
DreamHack Atlanta represented a powerful moment in time for Halo and its competitive legacy. You had a showcase of the franchise's early eras with the Halo 3 2v2 Showdown, and glimpses of plans to grow a brand-new generation of competitive communities and content creators with the HCS Grassroots program. And headlining it all was the final page in one of the franchise's most competitive and impactful chapters to date with the HCS Finals 2018, showcasing the game's top talent in a brilliant climactic act that saw TOX Gaming take Halo 5's last title.
HCS FInals 2018 Photo Gallery
---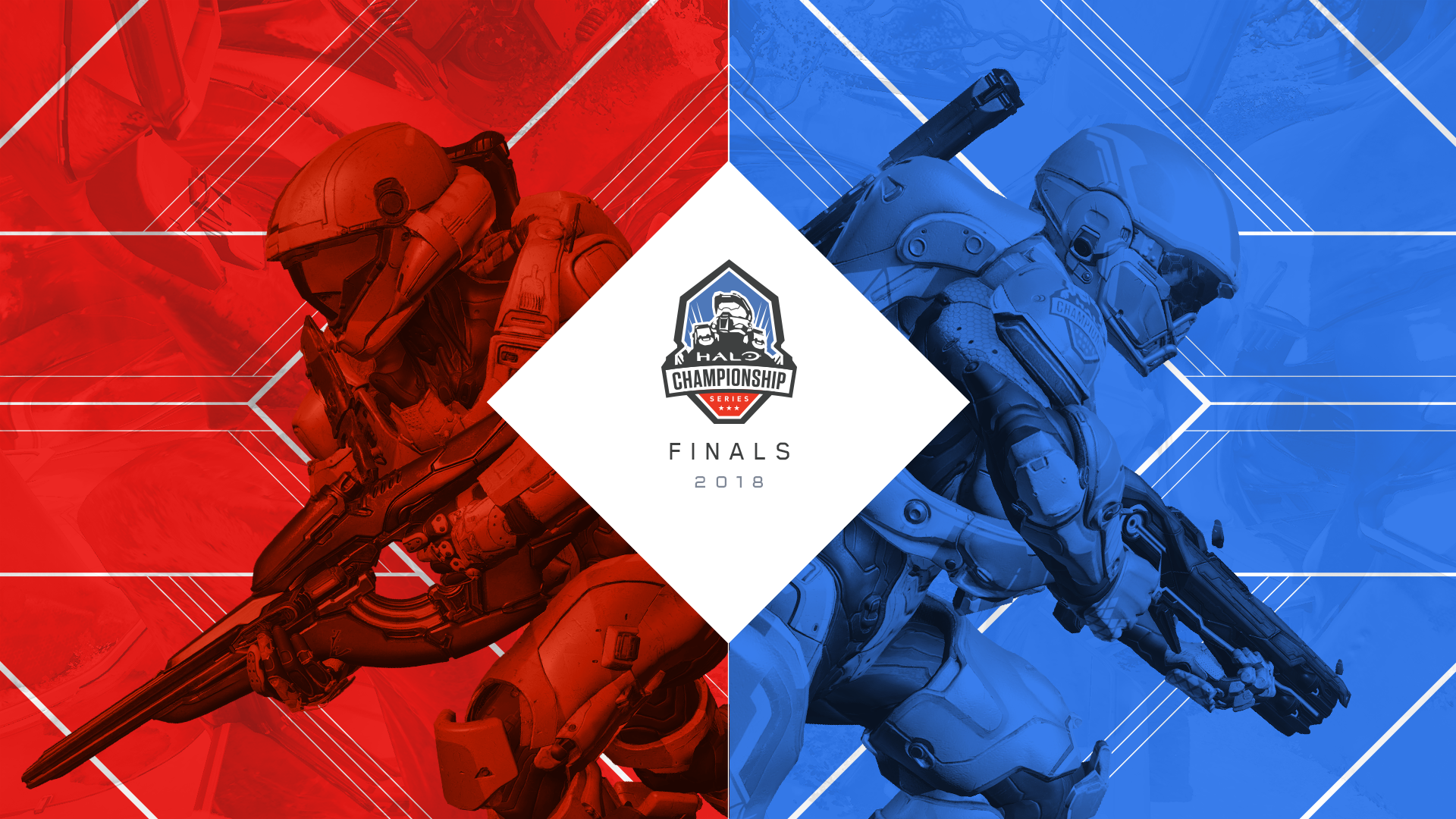 HCS Finals 2018 Preview
It's only fitting that we celebrate the end of an era with a showcase of two of Halo's most successful sporting chapters, as the Halo Championship Series Finals 2018 at DreamHack Atlanta will feature not only the absolute world-class talent Halo 5 has to offer right now, but also a Halo 3 2v2 competition that has legends from the past emerging from their proverbial cornfields. If you haven't figured it out already, this weekend is going to be one to remember for a long, long time.
Microsoft Store Tournaments
Halo 5 Fall 2v2 Series
Halo 3 competition is headed to your local Microsoft Store this Fall! Starting on October 7th, you can play in Halo 3 2v2 tournaments to win prizes at the 81 participating Microsoft Stores across North America, Australia, and Puerto Rico. Not only can you win prizes at the store, but you earn the eternal bragging rights as the best Halo 3 duo in your home town!
The next Microsoft Store Tournament is Sunday, December 2nd!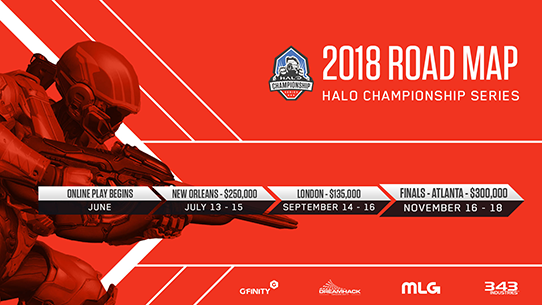 HCS 2018 ROADMAP
While the offseason is good time for both players and fans to catch their breath after another incredible few months of competition, it's time for Halo esports action to officially return, and with it, even more amazing events – including a few surprises never before seen in the Halo Championship Series.
Hit the button below to see what we have in store for this season of the HCS!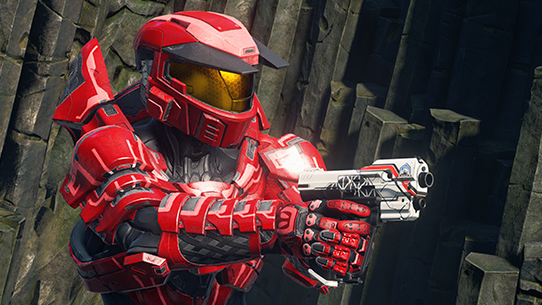 Final HCS 2018 SETTINGS
After weeks of internal playtesting, and public playtesting with HCS players that joined us, the settings for the 2018 season of the Halo Championship Series are now locked in place and ready for competition! If you're just joining us, you can catch up on the entire process by hitting the links below!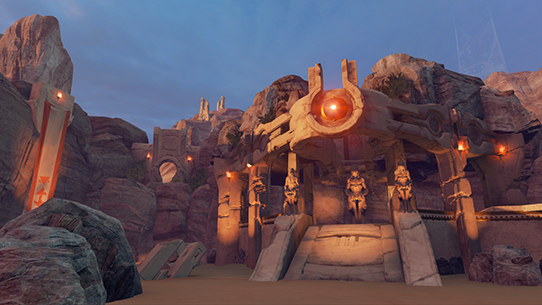 FORGE MAPS AND PLAYLIST UPDATES
We're excited to officially confirm that after extensive updates and playtests, REFUGE (remake of the legendary Halo 2 map, Sanctuary) will make its way into the upcoming season of the Halo Championship Series. Refuge will be played on Slayer and an updated Capture the Flag variant (more on that later), both of which hit matchmaking today.
Hit the button below to see all the new maps and playlist updates!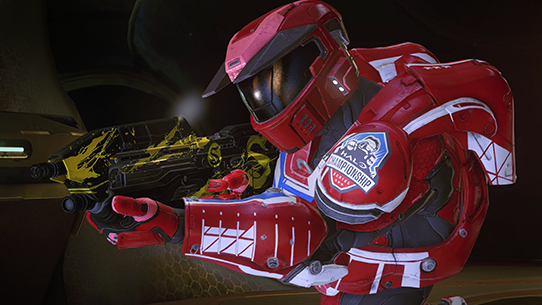 Show your HCS team pride in-game! Some of the biggest names in Halo esports are rocking team weapon skins in Halo 5: Guardians. Swing by the skins page to check out the selection of new weapon skins, or hit the links below!
Make sure you don't miss these!
Official Halo Esports Merchandise
---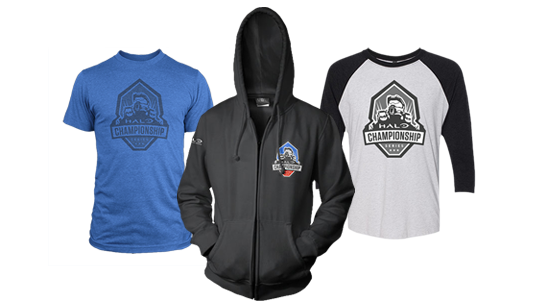 Pro gear, pro attitude. Get competitive with the official Halo Championship Series hoodies, t-shirts, and more, to look your best on-and-off the virtual battlefield.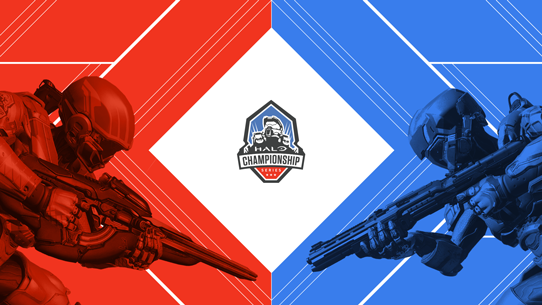 Halo Championship Series Handbook
See the full handbook for the Halo Championship Series including maps and modes, code of conduct, points, and more.