Spartan Company
---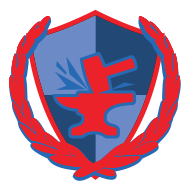 We are Farmers bum da bum bum!
Leader
76 Members
Est. 2/3/2016
Farmer's Insurance provides auto insurance for all model warthogs, ghosts, mantis, scorpions, wraiths, mongooses, banshees, and phaetons. Farmer's also provide armory insurance and spartan insurance. Call today, before the enemy gets to you first!

At Farmer's Insurance Company, we look for motivated Spartans who can become future leaders, and we provide a challenging and rewarding environment that allows you to thrive. If you're outgoing and driven, you'll fit right in. When you join Farmers, you become part of a community that's truly diverse. In your future role, you'll fight with talented spartans from a wide range of backgrounds, who bring unique skills and perspectives to what they do. We have full-time, part-time, and internship positions available. We look and value spartans who can get killing spree, a team player, take a loss and get back up to kick -Yoink-, and most importantly can have fun and laugh all night long.
______________________________________________________________________________________________________________________________________________
Insurance Plans:

Vehicle Insurance:
Warthog (Regular model and Scout models)- 500 RP
Warthog (All models excluding regular and ONI)- 750 RP
Warthog (ONI model only)- 1000RQ

Mongooses (All models)- 250 RQ
Gungooses (All models)- 500 RQ

Ghosts (Regular model)- 250 RQ
Ghosts (Sword model)- 350 RQ
Ghosts (Ultra model)- 750 RQ
Ghosts (Temple model)- 1000 RQ

Mantis (regular model)- 750 RQ
Mantis (All models except ONI & regular model)- 1000 RQ
Mantis (ONI model)- 1500 RQ
Mantis (Hannibal)- 3000 RQ

Scorpion/Wraith (Regular model)- 650 RQ
Scorpion/Wraith (All model excluding ONI/regular model)- 850 RQ
Scorpion/Wraith (ONI/Ultra model)- 1250 RQ
Wraith (Temple model)- 1750 RQ
Scorpion (Hannibal)- 3000 RQ

Wasp (Regular model)- 250RQ
Wasp (ONI model)- 500 RQ
Wasp (Hannibal)- 800 RQ

Banshee (Regular model)- 750 RQ
Banshee (Sword model)- 1000 RQ
Banshee (Ultra model)- 1250 RQ
Banshee (Temple model)- 1500 RQ

Phaeton- 2000 RQ
Phaeton Helios- 3000 RQ

(All models of any vehicle has the option to have liability or full coverage, excluding any ONI/Ultra/Hannibal vehicle model & all model Phaetons. ONI/Ultra/Hannibal model vehicles & all model Phaetons must be full coverage.)

Amory Insurance:
Mini armory: 750 RQ
Large armory: 1100 RQ

Spartan Life Insurance:
50 RQ/spawn
25 respawns- 200 RQ
Unlimited spawns- 750 RQ

Farmer's does offer bundle packs. Discounts are provided upon your Spartan rank. Call today to get your quote today!
I've been plying for at least 5 years. I put a lot of hours into halo.

Feet First
Made your first hot drop into HaloWaypoint.com

Statistician
View your Service Record on the web.

Enlisted
Become a member of an active Spartan Company.