Spartan Company
---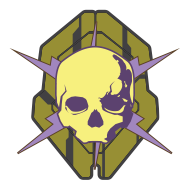 Never give up, never surrender
83 Members
Est. 10/22/2015
**UPDATE** We now have an Xbox Live Club Halo Diehards, open to anyone 25+ years of age and easy to get along with. Feel free to join and get to know the gang.

Official Spartan Company of Halo Diehards: www.halodiehards.net
IMPORTANT: Halo Diehards is an adult Spartan Company. We ask that all new members be of the age of 25 and up. Please mention you are 25 or older in your Join Request to verify, along with a description of yourself including approximately how many hrs/week you play Halo 5. (If you do not fit this requirement, you can join our secondary Company, HaloDiehards2.)
Requirements:
Be 25 years of age or older, active, fight hard to win, and very easy to get along with.
Spartan Company Name:
Halo Diehards
HaloDiehards
Preferred Gametypes:
Mix from competitive arena, to casual-competitive BTB, to customs. We also have members who prefer Warzone and Firefight. Depends on which members you're hanging with.
Skill Type:
Mixed
Personality:
Whether you're fighting alongside our more casual players or competitive, Halo Diehards members are friendly. In fact, many of us are downright entertaining. In Halo Diehards, how cool you are isn't based on skill, it's based on camaraderie. This doesn't mean you won't find some lobbies getting down and dirty, focused on loose strats and callouts. Disrespect towards fellow teammates is not tolerated.
Halo Diehards and friends are a large, diverse group of adults, spanning the ranges of skill, gametype preference and forging.
Feel free to join our Xbox Live Halo Diehards Club to meet some of the crew (25+yrs plz):
Xbox Live Halo Diehards Club >>
Our Official Website can be found here:
Visit Halo Diehards Official Website >>
Links to our Social Media pages:
Check out our Youtube page here >>
Subscribe to our Twitter >>
Currently, I personally am playing Arena in Halo 5, and preferably only Arena. One morning, I logged in on a Saturday to find that I didn't have one person on my friends list playing Halo 5, much less Arena. This is unacceptable! Especially considering that the night Halo:REACH came out, 98 friends on my Xbox 360 with 100 friend cap were online checking out the new Halo game. This must be remedied! And so recruitment ensued.
Me:
Casual-competitive player leaning towards the competitive. Likes Arena. Wants to game regularly with a team that develops loose strats. Uses comms to relay enemy positions and my intent to my team. Hates to lose when everyone is running around like chickens with their heads cut off.
You:
Not a hothead. Is willing and able to follow basic strats. Can hold your own. Uses comms or is good enough to make up for it.
Watches your teammate's backs
.
Anyone can join the Halo Diehards' Community and Spartan Company. We're all adults, so no squeaky mcsqueakersons (not that there's anything wrong with squeakers, kids, just sometimes big people need to be with big people).
So that's the sitch in a nutshell. Any friends of old stopping by, "HI!! Halo is baaaAAAaaaack!"
-AddiCt3d 2CHa0s

Feet First
Made your first hot drop into HaloWaypoint.com

Statistician
View your Service Record on the web.

Enlisted
Become a member of an active Spartan Company.