I've been playing since H2. Played on my friends xbox everyday after school splitscreen just before the final rank reset. Yes it was the final year of the game, but I still played it throughly..highest rank achieved was 24 in team snipes, 24 in team slayer, 17 in lone wolves, 15 in team hardcore, and a pitiful 7 in doubles. Hit-scan

I got my own xbox during H2, eventually sold a guitar I got for xmas and that same xbox for a 360 refurb from a teacher at my highschool who was replacing the disk drives each time the laser went out. Ranks there were 44 in lone wolves, 45 doubles, 44 slayer, 43 mlg, and 38 swat. Hit-box

During Halo Reach I competed in MLG Columbus 2011 for my first of many events, watched the "god squad" slap str8 rippin' 6-0 in the finals and go 21-1 overall. The 1 was when they lost a 1-0 assault match vs Dynasty on Reach's sanctuary remake. If Instinct had been on the other side of the map, the team would have been able to clear bomb, but they weren't the higher seed then...Hit-box

Halo 4 was the worst thing to happen to Halo since H2 -Per terms of a Reddit meme- (2004: The answer to Halo 2? "Alcohol." I didn't play much of Halo CE, I was simply to young and too poor to be playing with that cool toy. Yet all the same, it was a funny picture on the internet.) I hit the grind through a lot of Halo 4, but truthfully it had gone so far off the deep end with the whole bloom in H:R, and scope jump in H4, then the non descoping sniper...like what the crap was all that? Regardless, I played, as we as spartans do. Hit-scan

MCC was a welcomed sight, yet the damage to the community had been done. It was fun, but it was also too Halo 4...the weapons were still signifigantly different from the original hitscan I grew to love. Yet still I played, despite all that weird broken CSR system.
Spartan Company
---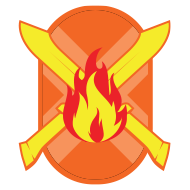 It Ain't Easy Being Cheesy!
99 Members
Est. 9/10/2016
When the Covenant attacked Reach, the losses to mankind were immeasurable. The Covies had taken our cities, our families, and our hope. And still today, as the wars wage on Earth and beyond, with the threat of human extinction always daunting on the edge of the abyss, there is only one truth we can still rely on. One truth that can truly bring us hope in these desperate hours.
No, it is not Master Chief.
The only constant is Stuffed Crust Pizza.
When your best bro gets stuck in a multiplayer match, the last three seconds of his life ticking down in a hazy blue panic, close your eyes and think about mozzarella cheese. When a Promethean Knight gets the best of you in single combat, and you watch behind a respawn count as it slaughters your teammates in succession, dwell on pepperoni, sausage, or whatever toppings you like.
Stuffed Crust will always be there for you. Help us finish the fight against all other food.
http://i.imgur.com/SPn1KKP.jpg
*****You must play at least 120 minutes a week that go towards the Achilles armor set. Preferably 140 and above. Activity is checked on a daily basis. Eat pizza.*****
*****Once in the company, an inactivity of 28 days or more will get you automatically removed with no notice. If life happens, the General needs to know*****
****28 days is extremely lenient*****Message the leader*****
*****We already have the armor*****

Feet First
Made your first hot drop into HaloWaypoint.com

Statistician
View your Service Record on the web.

Enlisted
Become a member of an active Spartan Company.