"You are, all of you, vermin! Cowering in the dirt, thinking... what, I wonder? That you might escape the coming fire? No! Your world will burn until its surface is but glass! And not even your Demon will live to creep - blackened - from its hole to mar the reflection of our passage, the culmination of our Journey. For your destruction is the will of the gods. And I? I am their instrument!"

"In this hour of victory, we taste only defeat. I ask, why? We are Forerunners, guardians of all that exists. The roots of the galaxy have grown deep under our careful tending. Where there is life, the wisdom of our countless generations has saturated the soil. Our strength is a luminous sun, towards which all intelligence blossoms... And the impervious shelter beneath which it has prospered. I stand before you, accused of the sin of ensuring Forerunner ascendancy. Of attempting to save us from this fate where we are forced to... recede. Humanity stands as the greatest threat in the galaxy. Refusing to eradicate them is a fool's gambit. We squander eons in the darkness, while they seize our triumphs for their own. The Mantle of responsibility for all things belongs to Forerunners alone. Think of my acts as you will. But do not doubt the reality: the Reclamation... has already begun. And we are hopeless to stop it."
Spartan Company
---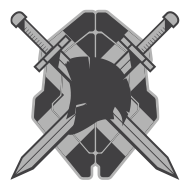 AWOOGA
60 Members
Est. 11/13/2016
ACHILLES SET PROGRESS
ARMOR: 100% COMPLETEDHELMET: 100
% COMPLETED

We are done with the grind. Thanks, y'all.
You're welcome to apply to hang out with us. We are a cool bunch.
"SPARTANS!!! PREPARE FOR GLORY!!!"
Spartans never retreat! Spartans never surrender! Go spread the word. Spartans! Ready your breakfast and eat hearty... For tonight, we dine in hell!
___________________________________________Rules & regs for AG Achilles______________________________________________________________
It is REQUIRED to either download the Discord app and/or visit the Discord website upon joining; you want to stay connected, communicate with other players and find a team, right?
Achieve a Spartan Rank (SR) of at least 70+ (it helps show activity & commitment), if you apply and are below this level, it proves you haven't even read our requirements and are not reliable; it's not a tall order.
Have a KD of at least 1.0, Achilles is about getting kills and as such a certain standard is required.
Not mandatory but a personalized message helps upon application however there's no need to boast as we can see your service record.
Following company policy, please be active on a weekly basis. We require all members of the company to complete a mininum of 300 minutes of game time per week, this does not include Forge or Custom Games as these do not contribute anything towards commendations. Members who cannot commit time and be active will receive a warning before further action is taken if a member is found to remain inactive. As such we ask if you give us a heads up about you absence, we cannot read minds, we too are human. Posting on our absence thread here is a must as leadership make it a priority to review this page before making any booting/warning decisions. (REMEMBER YOU CAN ALSO BE REMOVED FOR NOT MAKING ANY COMMENDATION PROGRESS)
We do have tools available to us to monitor activity and we will be keeping on top of members abusing the system, we want Achilles as much as everyone else so we don't have time for people looking to piggy back on everyone else's efforts.
Keep up to date with company & community networking through Discord.
Respect other members, there is a zero tolerance on flaming & trolling other AG members in the forums and in game. Members abusing the friendly environment we have created will receive an infraction before being removed from the company.
___________________________________________________________________________________________________________________________________
AG is a community of 6 other Spartan Companies! We look forward to welcoming you to the company and the bigger community as a whole,
Come check out the companies main community hub's discord
: ★>>>
https://discord.gg/8zumKUU
<<<★
click you know you want to
.

Feet First
Made your first hot drop into HaloWaypoint.com

Halo 5: Guardians MP Beta
Halo 5: Guardians MP Beta participant.

Statistician
View your Service Record on the web.

Enlisted
Become a member of an active Spartan Company.