User has been suspended until due to Creating spam, off-topic, or duplicate posts
Soy un espartano jugador en equipo y no juego con personas que no saben perder.
Spartan Company
---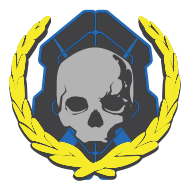 We're not going anywhere
67 Members
Est. 6/2/2016
La compañía Latina que no discrimina ni rechaza los distintos niveles, ideas, creencias, preferencias o identidadesbuscamos superar y mejorar sus habilidades individuales y de equipo, con una visión mas haya de la de cualquier otra compañía habla hispana, queremos y seremos de las mejores compañías que habrán en Halo 5 y cualquiera juego nuevo que venga.Dando lo mejor de cada uno de nuestros miembros, y buscando mejoras con cada partida, la derrota solo es un camino mas para el aprendizaje, mirando y analizando a nuestros oponentes superando cada vez mas, y subiendo en las clasificaciones, La victoria un deleite mayor al demostrarnos que somos y seremos cada vez mejores.
Nos gusta ranquear, nos gusta socializas, y ayudamos a cualquiera que lo quiera, tratando siempre de encontrar a nuevos jugadores dispuestos a crear su equipo ideal, pero además puedas jugar con una comunidad unidad y sociable.
Partidas personalizadas, clasificatorias, sociales, warzone y demás son nuestro campo de acción y entrenamiento.
También buscamos completar las condecoraciones para conseguir el tan preciado y aclamado Achilles.
De igual modo buscamos el talento innato que cada uno esconde y deseamos crear equipos competitivos al nivel de los campeonatos
REQUISITOS:
- Clasificar por lo menos?, no importa ya que disfrutamos ayudando a aquellos que quieran mejorar.
- Ser activo por lo menos 2 a 3 veces por semana.
- Tener micrófono (opcional ya que podemos coordinarnos aun mas)
- Nivel mínimo?, no existe cualquiera es bienvenido, nosotros extendemos nuestras manos a aquellos que desean unirse, después de todo te interesa unirte
LAS REGLAS A SEGUIR SON
Respeto a todos los miembros, no queremos sufrir ni lidiar con gente toxica, venimos de diferentes compañías y odiamos y repudiamos a aquellos que no respeten a sus compañeros. La amistad y tolerancia es correcta pero no dejaremos que se metan con nadie
CANAL DE DAN 950
Este link de arriba te enviara al canal del creador del equipo competitivo y compañia spartan donde transmite Halo 5 cada fin de semana y aparte en los directos puedes demostrar tus habilidades y asi poder ser de los miembros VIP del nuevo equipo competitivo LOS REMANENTESdanyromer950El GT de nuestro líder; "Para que me agreguen y contacten por cualquier duda, solo fines de semana contesto las dudas"
Prismal IlliwelEl GT de nuestro Lieutenant; "Practicamente juego todos los días, la verdad me gusta enseñar y jugar con cualquiera, detesto perder pero es parte del proceso, disponible para ayudar en cualquier momento o duda, espero poder ayudar y demostrarle que Halo es mas de lo que las demás compañías demuestran"
[Aun mas cosas están por venir, creescamos juntos y mejoremos mas, nos veremos en el campo de batalla Atte: Prismal]

Feet First
Made your first hot drop into HaloWaypoint.com

Statistician
View your Service Record on the web.

Enlisted
Become a member of an active Spartan Company.