Hey, I've been a die hard Halo fan since Halo CE. I've played all the games and working on the books now. I love the games and the lore. I live in North Carolina, always down for a match.
Spartan Company
---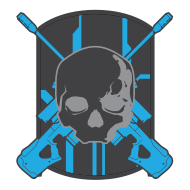 What's Your Frustration?
Lieutenant
77 Members
Est. 6/12/2017
Interested in joining? Simply fill
~~>THIS<~~
out and we will get you in ASAP! (YOU MUST FILL OUT THIS FORM TO JOIN)
Why was MG Eclipse formed?
The founders of Eclipse were fed up with the politics of other clans, how some leaders were above the law and over all lack of consistency in punishing members when they didn't follow the rules....Among other things.
What Makes MG Eclipse Different?
The biggest difference is we have no sole leader and even our Enforcers are underneath what we call the Creed of Eclipse, which is an unchanging document and the only true law of the clan...no one can change any part of the Creed nor can any part be removed. No one outranks the Creed.
Below the Creed are the Enforcers, whose main job is to assure EVERYONE is following the Creed. Everyone from Enforcer to Initiate must follow the Creed or risk being kicked and banished permanently.
MG Eclipse is a new kind of clan that is not run by the inconsistencies of men but is instead run by an idea made up of ethics, morals and integrity which is made real through The Creed of Eclipse.
Creed of EclipseRespect
: Respect your fellow clan members and also expect to be respected.
Commitment
: Commit to being active both in the chat and in the game with practice, game nights and just playing together.
Relationship
: Build relationships with fellow members. We are not here just to find matchmaking partners, we are here to have friendship.
Encouragement
: We should always strive to encourage eachother in all ways but specifically in following the creed.
Attitude
: Always try to have a positive attitude but more importantly try to avoid having a negative attitude.
Additional Info:
We have themed game night sessions weekly with varying days and time that change every 5 weeks. You must attend 4 game nights monthly to remain active.
There is no age limit to join MGE, however, if you are not mature then you will be removed.
There are no skill requirements for joining our clan. We are willing to train with members new to gaming or members wanting to improve their current skill level. We have weekly clan game nights that include competitive and non-competitive game types. Our sponser, Melton Gaming will also be hosting clan tournaments along the way with prizes for the winners!
We communicate daily on Discord which can be downloaded from the app store on mobile devices. All Initiates must read and agree to the Creed before being considered for MG Eclipse. These are all mandatory for joining our clan. If you have questions or would like further info message one of our Enforcers below.
xX NaughtyAngel
Final Boss
Pappa Venom
MGE Caboose
Prophet Onyx
Dark TemplarX4
We hope to welcome you to MG Eclipse!!!!

Feet First
Made your first hot drop into HaloWaypoint.com

Statistician
View your Service Record on the web.

Enlisted
Become a member of an active Spartan Company.