hey guys and gals it scopey and u can call me what ever u want add me on xbox and thats it peace
Spartan Company
---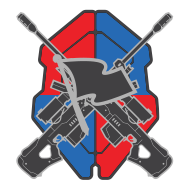 You Ever Wonder Why Were Here?
22 Members
Est. 8/22/2017
Hey Everyone, this is Agent Washington here, and Welcome to the Red vs Blue Fan Club, we are the 2nd biggest RvB Community on Xbox. We have a lot of Fun! We play custom games, forge, arena, warzone, but we will mostly be on custom games just relaxing, chilling, hanging out, and mostly having fun. We can all get along, and RolePlay as the reds and blues characters. We are not the creators of RvB, but we are huge fans! Plz join us and begin having such a GREAT time with us, and if u have any issues, plz message
I Am Wash
on xbox for any complaints, but anyways, yall have a great day and ill see yall later. Bye!
Red Vs Blue Community Rules:
If your a Girl, then you must choose ONLY female characters, If your a Boy, then you must choose ONLY male characters.
NO sexual harassment.
Plz NO spamming.
If your 12 and under, you will have to be a Red/Blue Noob, or a regular solider.
Plz Don't be Sreaming, or be annoying in the Xbox party.
NO Trolling!!
NO social bullying at all, please.
Have a BLAST!!
Red Vs Blue Character List:Red Team:
Sarge -
L Am Col Sarge
Grif -
SuperSpartan312
Simmons -
Super Gamer jjj
Donut -
CaptainAngryI0
Lopez -
rynopoolBlue Team:
Church -
offbeat church
Tucker -
CaptainTucker11
Caboose -
hirarcheyfan03
Sister -
I Am Kaikaina
Freckles -
RuthlessCar415Mercenarys:
Felix -
TheCodeLex
Locus -
Ruby Toxic
New Republic:
Bitters -
fnaf mike
Andersmith -
Navy SealXwolfFederal Army:Artificial Intelligence:
Omega -
pineapple
Neutral:
Spencer(unknown) -
SPMAGTF96
Doc -
RedPandaLord33
Charon Industries:
Sharkface -
Space Pirate (male) -
Project Freelancer:
Wash -
I Am Wash
North -
Predator5742
Meta -
slipknot 7
Maine -
THoD AngryColt
Georgia -
Eskil JEA
Tennessee -
DERP ENATER 001
York -
Spartan CI
Louisiana -
agentcarolina10
Texas -
Plantz SIV
Wyoming -
squadcounsellor
Kansas -
ChaoticAssaultCTriplets:
Idaho -
destroyer200408
Iowa -
halo champion27The Noobs:
Blue Noob -
dat aiden
Red Noob -
aidenosaurus
The Blues And Reds:
Cronut -
Adventive tundra
Buckey -
RiftEX2Filmz
Available Characters:
Director (Leonard Church)

Pilot ''Four-Seven-Niner''

Yellow Church (We Teleport You To Sidewinder)

Agent Ohio

Dylan Andrews

Jax Jones

Carlos Trabka

Matthews

Sleeveless Insurrection Soldier
Tell me your things for halo 6 :::::::))))))))

Feet First
Made your first hot drop into HaloWaypoint.com

Statistician
View your Service Record on the web.

Enlisted
Become a member of an active Spartan Company.