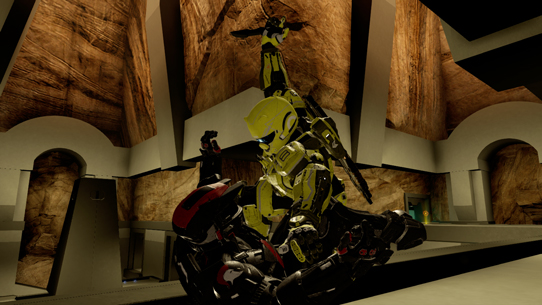 Halo 5: Guardians
Today our new ranked playlist, Head to Head, went live and is sure to add a unique experience in the existing Winter 2019 Arena Season. Whether you're a lone wolf on the prowl or simply trying to improve your prowess in one-on-one engagements, this new offering should help you hone in your skills. We're excited to see how the matches play out and what strategies you will develop on your quest for victory.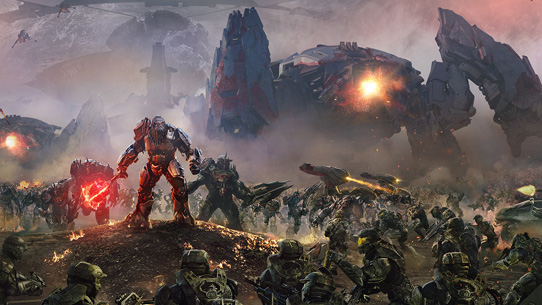 Halo Wars 2
By 343 Industries -
Today, January 29th, there is a build update for Halo Wars 2 that includes rolling all the prior balance patches into this build, adds a handful of bug fixes, and adjusts some game files for better balancing in the future.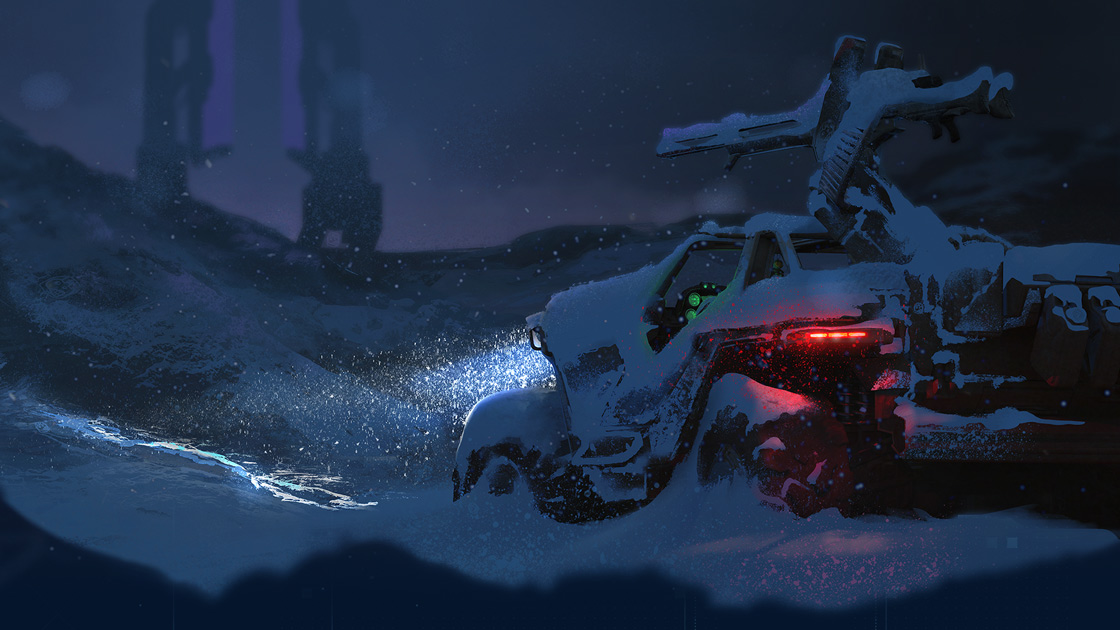 Halo Community Update
It hasn't been that long since our last Community Update, but a lot has happened. Whether we've been surviving snow storms at an HCS Grassroots event or delivering the latest MCC update, the various teams around the building have been knocking down milestones whenever possible. You've probably seen quite a few of these milestones go by in the public eye, but there are so many others that are hidden behind the curtain to ensure we continue moving forward. That said, let's recap some of the...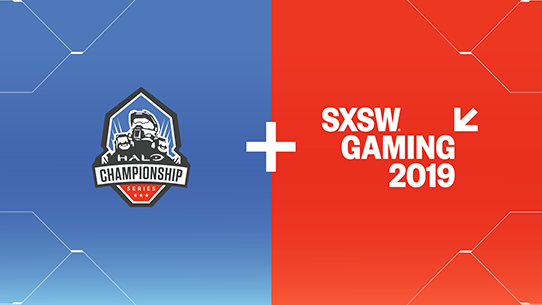 Halo Championship Series
Today we're excited to reveal that the HCS invitational will be taking over the esports stage at the legendary SXSW (South by Southwest) festival in Austin, Texas from March 15-17. SXSW is a yearly cultural touchstone for music, film, and interactive media in the world, and we're thrilled to bring Halo esports to the fans in attendance with over $100,000 in prizing on the line.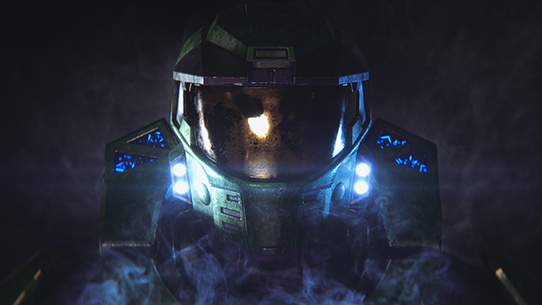 Halo Community Spotlight
"Out with the old, in with the new" – I'm told that's how the new year is supposed to work. Or is it "New year, new me?" Anyways. It's 2019 and I've only written the wrong year twenty-ish times (a dozen on this post alone) so we're off to a good start. Can you believe there hasn't been a Spotlight since last year? Me either. I should fix that.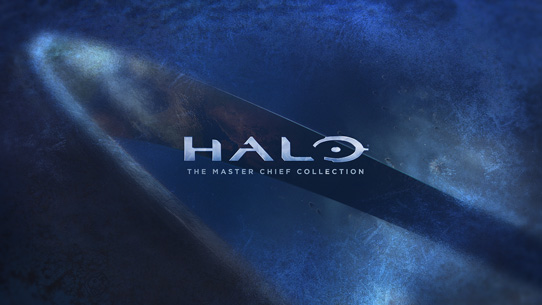 Halo: The Master Chief Collection
The January update for MCC is here with a cool new winter theme, 'modern aiming' control options, additional skulls for Halo: CE, Super Duper Fiesta, and numerous bug fixes. Read on for the full details!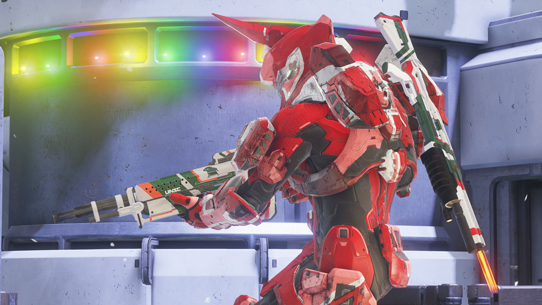 Halo Community Update
Happy New Year! It's 2019 and everyone at 343 is back in the studio excited, well-rested, and fully energized to take on the challenges that this year has in store.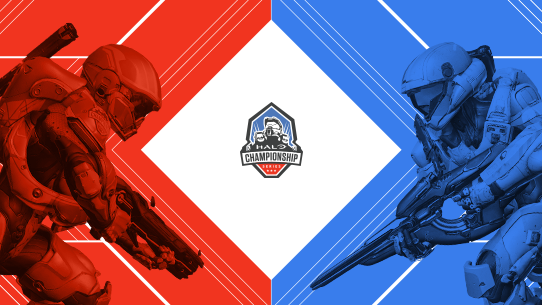 Halo Championship Series
In November, we kicked off the HCS Grassroots program and the response from the community thus far has been immense. Almost 500 applications (and counting) are currently being reviewed for content creators and tournament organizers alike. Additionally, the first HCS Grassroots-supported event, the Halo Classic by UGC, is shaping up to be biggest Halo event in recent years with over 128 team passes sold. And on March 23-24, Gamers Outreach will be holding their annual Gamers For Giving charity...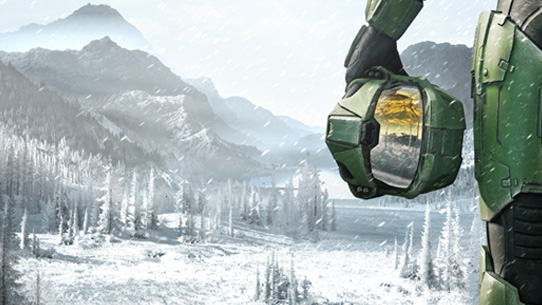 Halo Community Update
Believe it or not, 2018 is drawing near its end and that means it's time for our last Community Update of the year. In this update, we'll talk about what we've got left this year, touch a bit on what to expect in the earlier months of 2019, and hear from members of the studio about their last twelve months.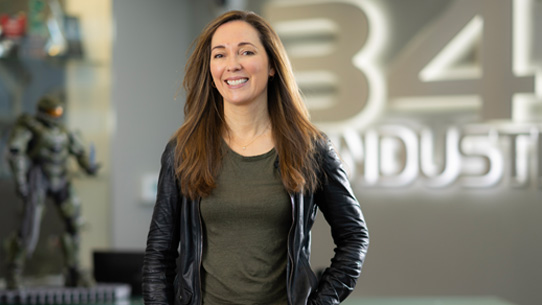 Halo News
By 343 Industries -
The Academy of Interactive Arts & Sciences (AIAS) has announced its 23rd Hall of Fame recipient, Bonnie Ross, Microsoft Corporate Vice President and Head of 343 Industries. Ross has been integral in the vision and expansion of the Halo franchise and is a key voice in promoting STEM and diversity efforts across the gaming industry amongst women, under-represented minorities and children. Congratulations, Bonnie!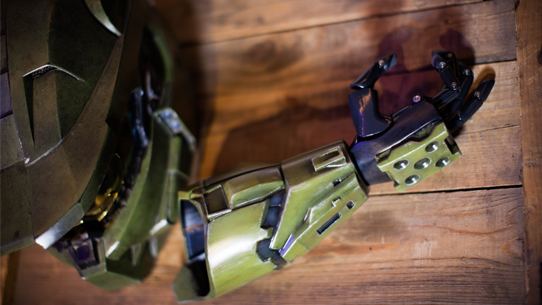 Halo News
By 343 Industries -
Today 343 Industries is proud to announce a collaboration with Limbitless Solutions to provide new Halo-themed, 3D-printed prosthetics to be made available to young heroes who – like the Master Chief himself – also routinely and triumphantly beat the odds.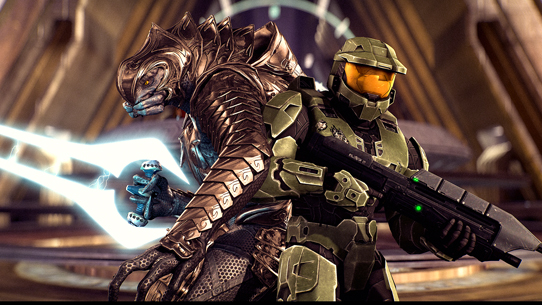 Halo Community Spotlight
Welcome back to another heaping helping of community-created Halo goodness! This is our last official Community Spotlight of 2018 and we've doubled down on some truly awesome artwork, renders, crafts, cosplay, montages, and more!