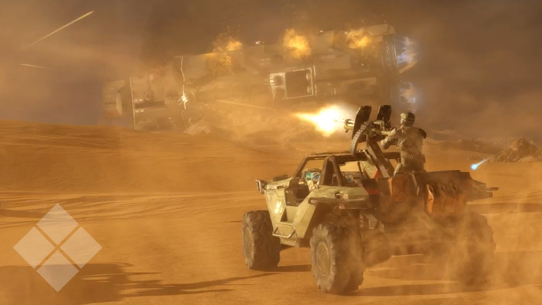 Canon Fodder
Didn't see that one coming, did you? Of course, I imagine the Covenant has felt the same way on more than one occasion immediately following an unexpected ODST hot-drop behind enemy lines. Yesterday we revealed the existence of a very cool – very different – Halo game experience, and we figured it was a really nice excuse to dive back into Canon Fodder territory to talk a little bit more about the setting and scenario of the upcoming release.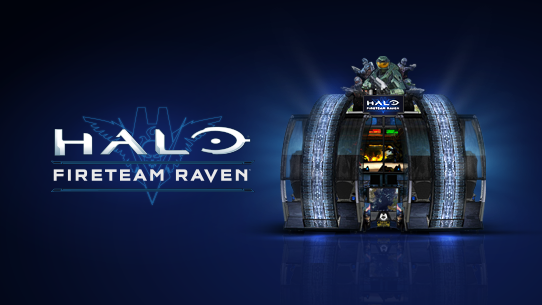 Halo News
Halo: Fireteam Raven, is a cooperative arcade sci-fi shooting game from arcade legends Raw Thrills and Play Mechanix in a unique partnership with 343 Industries. Set in the timeframe of Halo: Combat Evolved, this new arcade experience hot-drops players feet first into the boots of Fireteam Raven – a group of elite Orbital Drop Shock Troopers (ODST) on the surface of Alpha Halo. Get your first look today!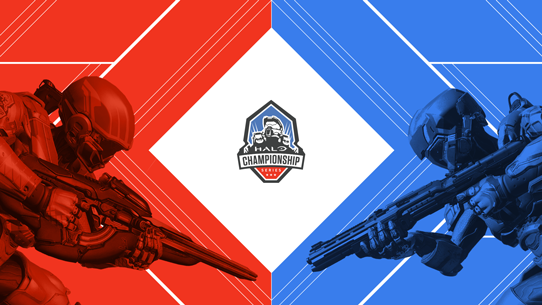 Halo Championship Series
Just last month the Halo World Championship 2018 season reached its climactic crescendo right here in Seattle as Splyce took home the trophy, the title, and the lion's share of the $1,000,000 prize pool. While the offseason is good time for both players and fans to catch their breath after another incredible few months of competition, it's time for Halo esports action to officially return, and with it, even more amazing events – including a few surprises never before seen in the Halo...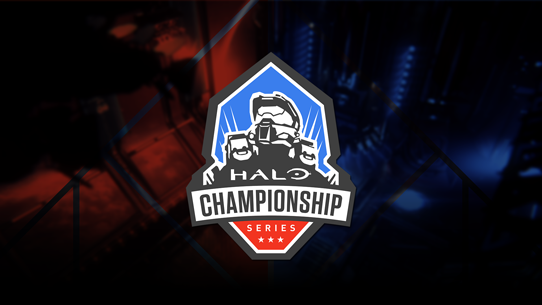 Halo Championship Series
Back in October when we announced the Halo World Championship 2018, we also talked about where the Halo Championship Series had been, where it was at the time, and what the future looked like. We asked, "What are the things we want to be reflected in the Halo Championship Series?". We wanted to focus on hitting a consistent and high quality bar across our events, broadcasts, and everything that we do. We wanted to have more open and honest communication with our fans, players, and team...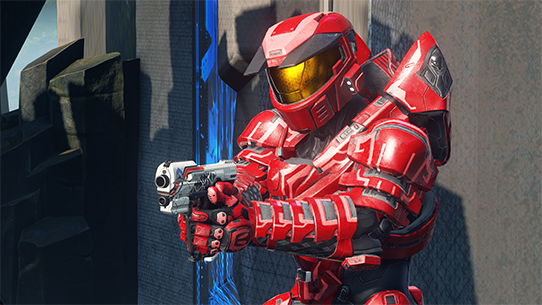 Halo Championship Series
Last Friday we released a blog detailing our plan to update the tournament settings for the next season of the Halo Championship Series, which you can read here: https://www.halowaypoint.com/en-us/news/hcs-2018-settings-update. For this first week of the settings update process, we had two main objectives to tackle: Forge maps and continuing the exploration of removing of Spartan Charge and Ground Pound Spartan Abilities. Overall, we've made great progress towards these two objectives and we...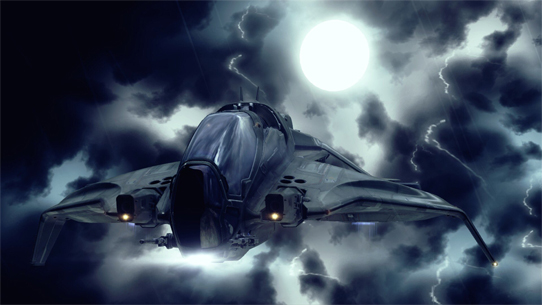 Halo Community Update
We're back! Hope you all have had a successful run of things since we last met. We've got quite a few things to sync up on today's Halo Community Update, so let's get to it.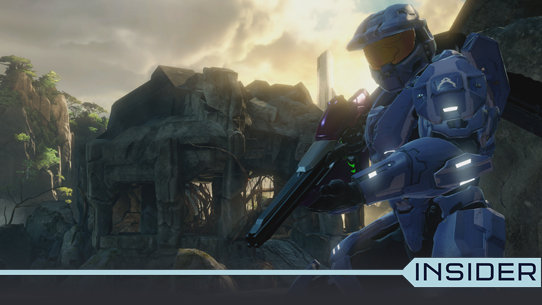 Halo: The Master Chief Collection
As the dust settles and we look fondly back upon our inaugural flight for the MCC Insider Program, we wanted to circle back with our community and share some of the results and outcomes. Today we're going to breakdown how it all went and go over some of the game team's key takeaways and we'll hear from Dr. Jessie Thomas - our partner in the Xbox Research team who's driving the MCC Insider Program and helping to capture all of your great feedback. Let's go!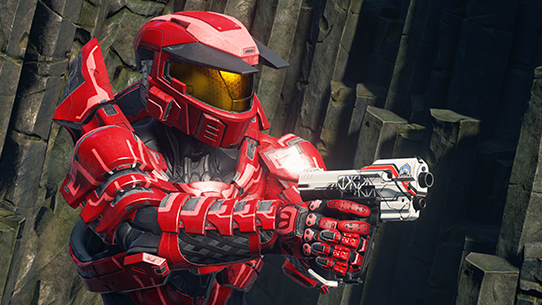 Halo Championship Series
With the Halo World Championship 2018 season behind us, it's now time to look forward to the next season of competitive Halo. In particular, today we're going to be talking about changes coming to tournament and HCS playlist settings – the issues that exist today (why we're making changes), what we're doing to resolve some of those issues, and how we're working with the community to do it.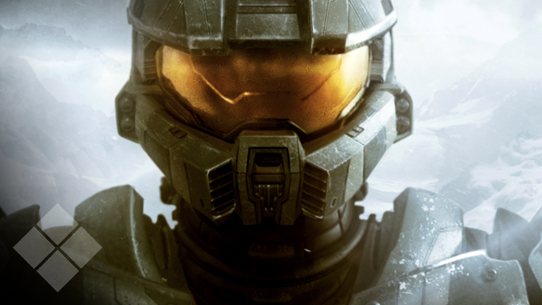 Canon Fodder
Why stop at one-hundred? That's right, Canon Fodder is back and we're here to talk about some cool new lore-loaded goodies headed your way soon. Not too long ago we announced a couple of Chief-centric stories hitting store shelves – the Halo: Silent Storm novel penned by the incredible Troy Denning, and the three-issue comic mini-series, Halo: Collateral Damage. Today we're going to dive into the time period and focus of these new endeavors, sound good?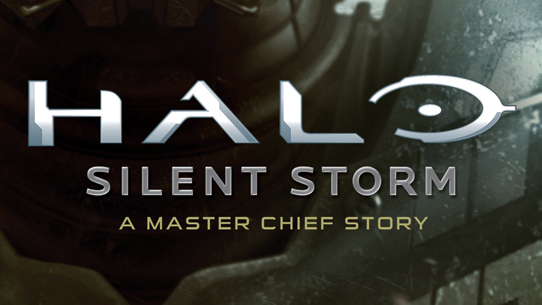 Halo Gear
Not long ago, we announced Halo: Silent Storm, a brand-new hardcover novel that takes fans both new and old on an exciting adventure with John-117 – the Master Chief. Penned by New York Times bestselling author Troy Denning, Halo: Silent Storm follows the Master Chief and his fellow Spartan-II teammates within Blue Team as they fight for humanity's survival on multiple fronts during the early days of the Covenant War. Today, let's take a first look at what to expect from the upcoming story.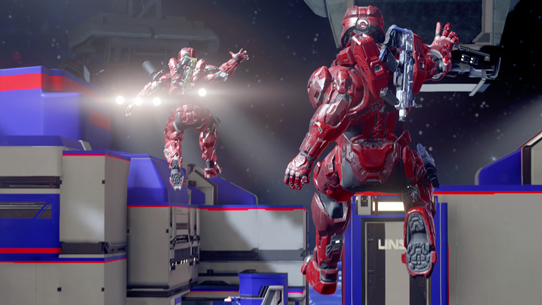 Halo 5: Guardians
We've got some big changes coming to Halo 5: Guardians' playlists next week and today we'd like to walk through what you can expect when the Summer 2018 Season kicks off next Tuesday, May 1. Whether it's the implementation of an improved skill rating system, the number of playlists available, or the contents within each playlist – there's a lot to read up on. Strap in and let's get to it!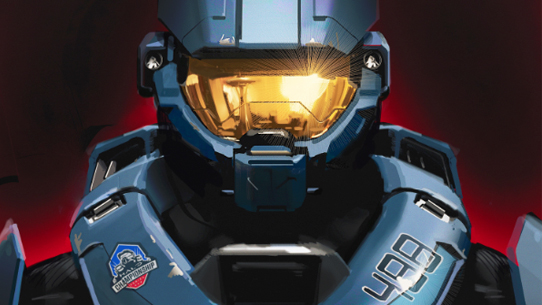 Halo Community Update
Hey everyone! It's about that time again, eh? It's been a couple weeks since our last readable rendezvous, and a fairly-packed fourteen Terran rotations it's been. From inside info on new lore to an evolved take on some high-stakes matchmaking, there's plenty to cover. Oh, and a new Halo World Champion was crowned. No big deal. Let's dive in, shall we?