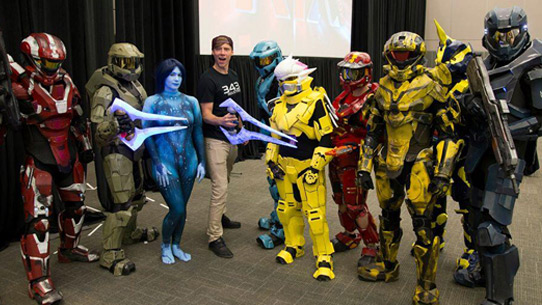 The Halo Bulletin
There are only three weeks between E3 and the Rooster Teeth Expo, which means we always have to do a bit of hustlin' (no, not that type of hustlin') to get ready to come and see everyone in Austin. This year, we grabbed designers, producers, a Hoberman and threw them onto a panel, grabbed some in-house professional Halo players and threw 'em on a truck with original Xbox consoles and TVs, brought Halo: The Master Chief Collection (for your eyes only), and we flew down some exclusive gear. A few...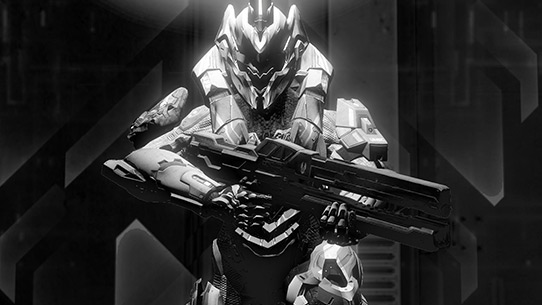 The Halo Bulletin
It's 5:35 a.m. on Monday, June 9, and once again, instead of hitting the snooze button and/or throwing my phone out of my hotel room window, I jump out of bed after hearing my alarm because today just happens to be another exciting day, and one worthy of an early-morning wake up call. Back home, our community, web, and services teams (to name just a few) are hard at work preparing for the announcements that will soon be made at E3. In downtown Los Angeles, I meet up with the away team in an...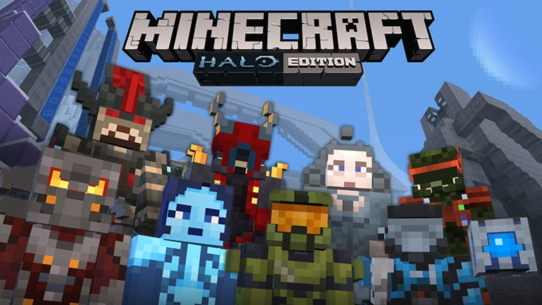 Halo News
Attention, Spartans! Microsoft Studios, Mojang and 343 Industries are excited to launch the iconic characters, weapons and worlds of Halo into the block-building canvas of "Minecraft: Xbox 360 Edition." Fans of the Master Chief and "Minecraft" can download the Halo Mash-up pack on Xbox Live.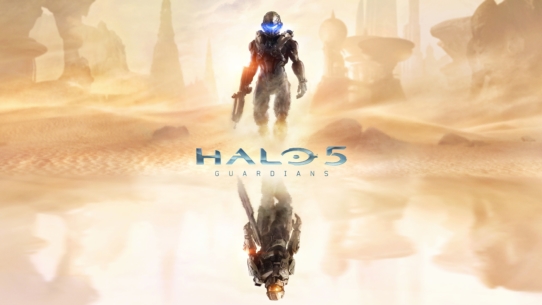 Halo 5: Guardians
Frank O'Connor weighs in on the announcement of Halo 5: Guardians.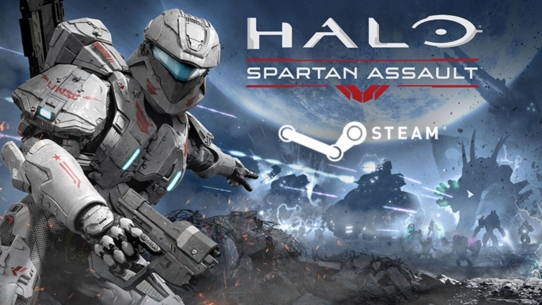 Halo News
Halo: Spartan Assault brings the excitement of Halo combat to Steam for the very first time! The epic top-down, twin-stick shooter is now available on Steam.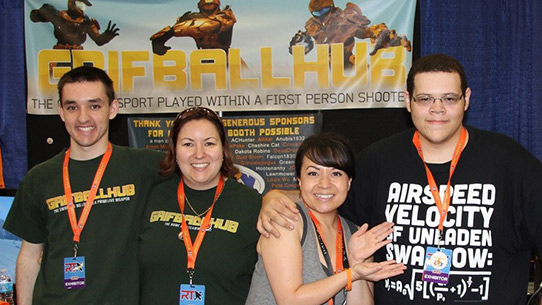 The Halo Bulletin
We've got a few things to talk about this week, (one of those things features a special guest who is much taller than a leprechaun, but not much taller than an Unggoy), so let's get into the details.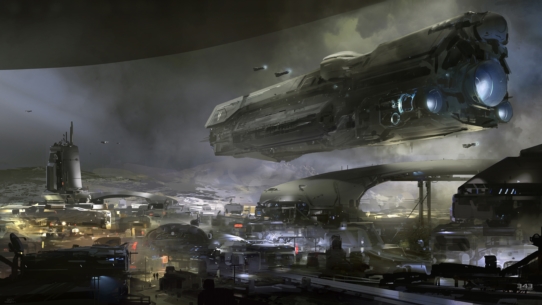 Halo News
As some of you may know, we added a new Creative Director to our team in 2013. Tim Longo joined us last May, coming to us by way of LucasArts.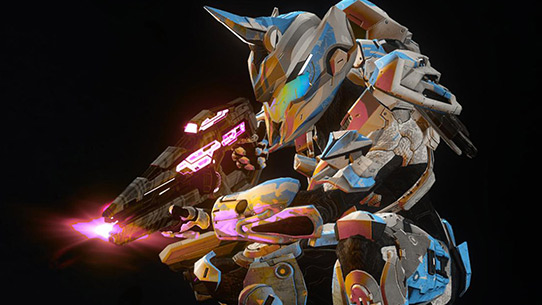 The Halo Bulletin
This past Saturday afternoon, I sat in the back of the Benaroya Hall auditorium during a rehearsal of Malukah's "Frozen Sleep". It was the third time I had heard the song live, but as the haunting melody echoed throughout the auditorium, I felt an indescribable wave of excitement and satisfaction hit me. By this time tomorrow, eight of the best players in the world would be on-stage competing for the largest prize in Halo history. After months of planning, the Halo 4 Global Championship Finals...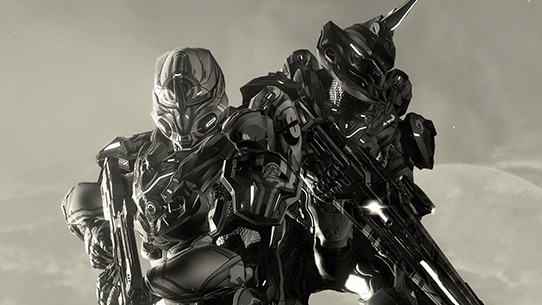 The Halo Bulletin
Hi, Bravo here! Each week, someone in the studio has a new story about one (or many) of their recent Halo 4 matches. Sometimes it's a crazy multi-kill in SWAT from Frankie, sometimes it's an unbelievable killing spree from Michael on the test team, and most recently, it's an unbelievable Plasma Cannon tag-team-duo story from the Community Forge Island playlist from Quinn and yours truly. Across several games of Extraction and Capture the Flag on Elevated, we used the Plasma Cannons so much that...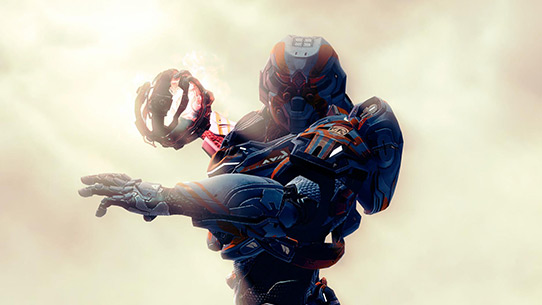 The Halo Bulletin
bs angel and I often joke about what the letter "B" stands for. Seeing as my Gamertag is B is for Bravo, I argue that the letter most definitely stands for "Bravo." Naturally, she argues that the letter instead stands for her Gamertag. This week, however, I've decided that B not only stands for "Bravo" but also "Bulletin." This being said, welcome to the weekly update.