Spartan Company
---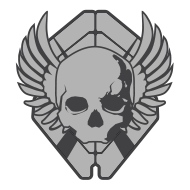 We are the plague!
20 Members
Est. 3/13/2016
We already have Achilles armor, you will not be getting it upon joining. If you still want to join, request and we'll review.
/// Description on why you want to join required\\\
We are a plague far worse than The Flood! We're the outcasts, the rogues & the cutthroats, malicious militants, fighting our way to the top, vanquishing all that stands in our way. United we rise, united we spread, united we stand! Warriors of death, with stealth and brutality, we feed off assassinations, collecting headshots as trophies & being top brawlers.
/// Company Structure:The Right Wing is made out of Officers, Four Horsemen and Leadership.
Commander:
DAZECRAFT
// Fireteam Shadow
The Four Horsemen are honorary members
that have pushed this company's agenda to what it stands for today.
-redacted- as Conquest, -redacted- as War,
XXFREEMAN221
as Famine and -redacted- as Death.
High Council
is formed to enforce final decisions/changes within our company.
High Council is activated by Leadership and Officers can receive support from The Four Horsemen.
High Council can be called upon by any active member of any rank.
The Left Wing
known as
The Apocalypse,
which are the most malicious rogue Spartans Halo has produced.
The Left Wing's agenda is to be established and pushed to succeed by
Officers.

Each Officer leads a Fireteam and has the responsibility over the development of said Fireteam.
A
Left Wing
council can be called in by
Officers
and approved by the
Commander
whenever it's due.
Officers
are the voice of the Wings, members chosen by
Leader
or through
High Coucil
to perform specific duties within the Company.
Without each wing we simply wouldn't be able to destroy our foes! Each member should be treated with the utmost respect!
We fight with respect against our foes, but don't mistake our respect for a weakness, weak is something we are not.

The Nine
is the
Elite Brach
of
Wings of Pestilence,
consisting of a
fireteam
of
nine
top members in our ranks, put together to
eliminate
any other company or threat that stands in our way to bring justice for the fallen that the
UNSC
and
ONI
are responsible for.
We spread, we change, we are!
- - -
Tea bagging or clamming (female) is not permitted in this legion!*
- - -
*A statutory is in place for that, if the offender is a
Lieutenant
: first offense you will be asked to sit out next round, second offense you will be demoted, third offense you will be discharged. If not a Lieutenant: first offense you will be warned, second offense asked to sit out next round, third offense you will be discharged.
- - -
An armor code is wanted but not a necessity to join and stay enlisted.
The code is simply turning your armor color to all black, armor type is not specific, neither is visor color nor emblem.
/// BREAKDOWN
Age:
16+ w/ mic preferred
(non-mandatory)
Style:
Social / CompetitiveTea-bagging
and other similar behavior
NOT ACCEPTED
.
*** If you want to dominate, be skilled and assassinate! ***

Armor code: Primary Black
(Allegiance) or All Black (Recruits).
Permission will be granted for armor color change from all black once you have played at least one game with one of our Lieutenants (
earning your wings
).
Once you have earned the respect of our members, armor code becomes non-mandatory (though it is appreciated if you
wear black armor as a sign of Allegiance.
Emblem:
Black Background
(Allegiance) // non-mandatory.
For recruitment >>
Request to join on waypoint
& contact
Officers
and/or
Leader
on
XBL
(gamertags above).
If you can't take a joke, have fun or take yourself too seriously - don't bother requesting to join.

Feet First
Made your first hot drop into HaloWaypoint.com

Statistician
View your Service Record on the web.

Enlisted
Become a member of an active Spartan Company.