▼ TRAITS & ABILITIES OF THE ▼
▼GOLDPACK LEADER POSITIONS▼

1. ( 💎 ) PRINCESS OF GOLDPACK ( 💎 )
The (GPE) is the only person that has a deep influence over the Supreme leaderOnly person to hold influence over the Supreme leader ⚠ Not over other leaders above (GPRC) But beware of insulting or ordering the (GPE) or starting conflict of any type, results 98% of the time are against you in this & consequences are often permanent, the clans beneficial position has little sway on the Supreme leaders decisions when it comes to his Empress! (⚠ YOU'VE BEEN WARNED ⚠)

2. {👑} GOLDPACK SUPREME LEADER {👑}
The (GPSL) is the Supreme authority of GP & his authority has no limitations!
(GPSL) has authority to;
► Demote & Promote to any RANK
► Give or take leader titles up to; (GPGL)
► Authority to sentence heavy banishments
► Host Alpha Pack Diploma (APD-Level 6)
► All rights to the Clan, it's name & media
► Authority to create or decommission divisions/Teams/squads
► Authority to do anything & everything ⚠ Consequences apply for making major mistakes that only he can judge, It's impossible for the GPSL to lose his Supreme Leader title but it's possible for his clan rank to be demoted which has happened in the past 4 times. He understands no one is perfect & even he makes mistakes worthy of demotions.

3. {🔱} GOLDPACK GRAND LEADER {🔱}
The (GPGL) has the authority to;
► Demote members from; (COL)
► Promote members to; (2LT)
► Host High Command Program (HCP-Level 5)
► Give or take leader titles up to; (GPOC)
► Authority to sentence light banishments

4. {🌟} GOLDPACK COMMODORE {🌟}
The (GPCD) has the authority to;
► Demote members from; (CAPT)
► Promote members to; (ASGT)
► Host Officer Training Academy (OTA-Level 4)
► Give or take leader titles up to;(GPLC)
► Authority to temporarily strip all titles
► Authority to discharge members from clan

5. {✴} GOLDPACK OVERLORD COMMANDER {✴}

The (GPOC) has the authority to;
Demote members from; (CWO5)
Promote members to; (BCPL)
Host Advance Individual Training (AIT-Level 3)
Give or take leader titles up to; (GPIC)
Authority to discharge members from clan
6.《🏴》GOLDPACK LORD COMMANDER《🏴》
(GPLC)s are granted to;
Demote members from; (ASGT)
Promote members to; (SPEC)
Host Advance Individual Training (AIT-Level 3)
Give or take leader titles up to; (GPRC)
7.《🎗》GOLDPACK IMPERIAL COMMANDER《🎗》
(GPIC)s are granted to;
Demote members from; (BCPL)
Promote members to; (DTPR)
Give or take leader titles up to; (GPC)
8.《➰》GOLDPACK ROYAL COMMANDER《➰》
(GPRC)s are granted to;
Demote members from; (SPEC)
Promote members to; (CNST)
HostHost Clan Meetings
Give or take leader titles up to; (GPDC)
Host friendly Raids against GP or ally clans
Host meetings on GP maps or other clans maps
Give members the leader title of; (GPDC)
Start battles with other clans & set up dates/times. ⚠ except for raids, GPRCs need approval from higher up to Host Raids
9.《➿》 GOLDPACK COMMANDER 《➿》
(GPC)s are granted to;
Demote members from; (VTPR)
Promote members to; (IMED)
Host Basic Combat Training (BCT-Level 2)
Host Recruitments
Communicate with other clans on the behalf of GOLDPACK. ⚠ Not permitted to make alliances, start wars or set dates/times for battles with other clans unless there friendly.
10.《🔘》GOLDPACK DEPUTY COMMANDER《🔘》
(GPDC)s are granted to;
Demote members from; (APP)
Promote members to; (NOVI)
Host Boot Camps (BC-Level 1)
Host Recruitments
Moderate disputes if necessary & to report it
Spartan Company
---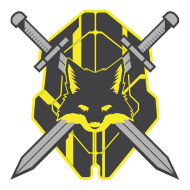 GOLDPACK will always be here
Leader
1 Member
Est. 7/11/2018
▼ GOLDPACK LEADERS/RANKS GO TO THIS LINK ▼★★★★★》》》》[ GOLDPACK ]《《《《★★★★★▼ OFFICIAL FLATWAR MAPS GO TO THIS LINK ▼★★★★》》[ THE GOLDPACK CLAN ]《《★★★★★★★ GOLDPACK DIVISION STAR RATING ★★★
STATUS RATING PERFECT____;🌟🌟🌟🌟🌟
STATUS RATING EXCELLENT_;🌟🌟🌟🌟
STATUS RATING GREAT______;🌟🌟🌟
STATUS RATING AVERAGE___;🌟🌟
STATUS RATING POOR_______;🌟
★★★ GOLDPACK DIVISION RECORDS C&P ★★★
Active Divisions (Current)_________; 4
Successful Divisions (C&P)________; 8
Failed Divisions (Past)_____________; 81
Unsuccessful Creation/Start (Past); 128
▼▼▼ OFFICIAL GOLDPACK DIVISIONS ▼▼▼🛡GOLDPACK SECURITY SQUAD/SS🛡
Rating; 🌟🌟
ATZ; 🇦🇺 🇮🇳
Date; 16/7/2015
Squadron Leader; Sir Bryon GP🇳🇿
Squadron 2IC; Lostgoldpack🇮🇳
Squadron 3IC; CLASSICgoldpack🇦🇺
Emblem; GassMask/Gassed or Castle
Colour; Navy Blue & Yellow
Purpose; Security, Protection & Order
Motto; My honor is called Loyalty
Requires; Rank of Trooper or higher
Quote; "Nothing like seeing blue SS troopers parachute into a warzone" -Lost
🕋GOLDPACK INTELLIGENCE/GPI🕋
Rating; 🌟🌟
ATZ; 🇨🇿 🇦🇺 🇩🇪 🇬🇧 🇳🇿 🇨🇦 🇫🇮
Date; 4/10/2015
Director; CLASSIFIED
Executive Director; CLASSIFIED
Operation Monitor; CLASSIFIED
Senior Officer Agent; CLASSIFIED
Emblem; Matrix or Network
Colour; Black & Yellow
Purpose; Espionage & Propaganda
Motto; The night is dark & full of terror
Requires; CLASSIFIED
Quote; Information is useless unless there's a powerful force to wield it's gift -Director
🕋Official GPI division Ranking structure🕋🗡GOLDPACK RANGERS/GPR🗡
Rating; 🌟🌟🌟
ATZ; 🇦🇺 🇳🇿 🇺🇸
Date; 12/12/2017
Garrison General; RockBoot GP🇦🇺
Garrison Lieutenant; Commissar Gp🇦🇺
Garrison Sergeant; Sebgoldpack🇺🇸
Emblem; Kukri or Enlisted
Colour; Moss Green & Yellow
Purpose; Keeping our range safe & secure
Motto; Miracles can happen
Requires; IMED or higher
Quote; If you find yourself stuck with a Rock in your Boot then your in Luck. -RockBoot
☣GOLDPACK Critical Disease Control/CDC☣
Rating; 🌟🌟
ATZ; 🇦🇺
Date; 20/7/2018
Director; MARSHALgoldpack🇦🇺
Deputy Director; CLASSIFIED
Administer of toxic control; CLASSIFIED
Emblem; Infected or Radioactive
Colour; Yellow & Black
Purpose; Purge & Eradicate Trolls,Scum,filth&Dumdums
Motto; Cleaning up dumdums & Purging trolls is no job for the faint of heart!
Requires; Thick skin & a controlled mind.
Quote; I've been in this community longer then anyone & I've seen cool & great members turned, I'll trust you when I see pigs fly. -MARSHALgoldpack
👽 GOLDPACK Irken Armada 👽
Rating;
ATZ;
Date; 30/4/2020
Tallest one; Empty
Tell one; Empty
Head Invader; Empty
Emblem; Principle or Pivot
Colour; Purple & Yellow
Purpose; Invade lobbies & cleanse them
Motto; Follow the tall ones
Requires; at least 5 feet tall
Quote; Glory to the Irken Empire -Tall one

Feet First
Made your first hot drop into HaloWaypoint.com

Statistician
View your Service Record on the web.

Enlisted
Become a member of an active Spartan Company.