Been playing competitive Halo since CE came out, bought it on launch day with money saved from my first job and went home to spend days in front of the TV playing Co-op with Tim (Froggy AF). Won my first local tournament that Christmas break with most of the local high schools in attendance. Halo was very popular in Reno. With such a large pool of players, taking first place in the 1v1 double elimation tournament was a huge surprise for me. I knew I was better than my friends, and their friends, but I never imagined I was better than the 250 or so players at this event. After I realized this was something I could be good at I set out to practice. After teaming with Bipolar for local 2v2 CE weekly tournaments we won 56 consecutive weeks in a row. He reminisced that "we paid his rent for months during his college years by just winning Halo tournaments."

Once Halo 2 hit I found a 4v4 team in ChasMaster, Kmezz, and Mad Dominator. When I met Chas and Kmezz in Halo 2 I knew we had the immediate chemistry to create a winning team. After months of practice against the best in the game we went to MLG Vegas 2005 as team SiN in the hopes of taking down the greats. With 6th place under our belts we left displeased knowing we had more on the table (an up-and-coming StrongSide ended our day early is how Sundance put it)
We attended MLG LA and played on the main stage against a hungry Str8 Rippin squad. I was letting my school work slip and decided I needed to focus on school so I left Team SIN and my Halo 2 career behind me...

Stay in school kids!

I played Halo 3 for the first few months of competitive play in Gamebattles competition with team 'I'm Chasin' U Ogre' in season 1 we placed 2nd and season 2 we placed 4th. Season 3 I played with team 'Chii' which consisted of heavy hitters Hunter JJX, Vendetta, and Monkeymayne where we went 62w-0L before I found a new career in finance and had to stop playing competitive Halo once again. They said later that I killed the best team they have ever had, but career came first with a new fiancé and house payment.

But with many years now and many different games under my belt I am more into enjoying social play and creating in forge.

My new passion is creating competitive forge maps, I don't make mini games, gimmick maps, pretty pieces of -Yoink-, or unbalanced maps. I strive to make matchmaking quality maps for Arena/HWC gameplay. For a link to all my maps see below:

Forgehub page - http://www.forgehub.com/members/jack-bell.78278/
Spartan Company
---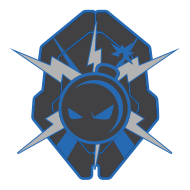 Lookin 4 revenge..all summa 16
Lieutenant
58 Members
Est. 1/9/2016
ATTENTION: THIS COMPANY HAS COMPLETED THE ACHILLES ARMOR SET. IF YOU ARE INTERESTED IN ACQUIRING THE (ACHILLES ARMOR ONLY) PLEASE APPLY TO THE Wreckin COMPANY. WE ARE OPEN TO ACCEPTING APPLICATIONS IF ANYONE WOULD LIKE TO APPLY.
THANK YOU.
This company is created by grinders for grinders, in here you live for the Warzone and the Grind! And then as Hedo Rick would say "the wild women, the wild women...Rippin and uh tearin....rippin and uh tearin." Is there any other way? The answer is no, there isn't. Join now if you're looking for revenge...all summa 16" and of course for a lifetime supply of Spood Beasts™
Congratulations Rippin members! we have acquired the "Achilles Armor" (2.22.16) and "Achilles Helmet" (5.13.16) thanks to your sweat and grind in all of Arena and Warzone we completed all the company kill commendations to acquire the Achilles armor. It approximately took the Spartan Company 1 month and 11 days to unlock the armor piece and 2 months and 25 days to unlock the helmet piece. The final commendation that sealed the deal was "First Strikes". We are so excited to acquire this armor piece after putting in all the dedicated hours, day and night to complete all the commendations especially in the final stretch facing numerous challenges. Thank you for going above and beyond attacking grenades,reversals and the first strike commendations with the utter most consistency and productivity. Your determination proved you live for the grind! We want to thank everyone for all the time and effort you all have put in to not only make us a reputable Spartan Company by winning against some competitive teams but by challenging yourselves and breaking our own records for fastest Warzone Assault wins, your creativity in forged maps that made the Community Spotlights and the assassination on Bravo that made the front page of Reddit Halo, are all amazing accolades next to the armor that are definitely never going unnoticed! Keep your head up high and wear your armor proudly, you all deserve it! "We are united by the grind" - Rippin,Tearin & Wreckin Co.
Forge Spotlight:
Check out Rippin's most downloaded forger
SexyMasterChief
featured on
Forge Labs, Achievement Hunter, Zanny Vids
and you can even watch
iSpiteful
playing his most popular creation Duck Hunt! make sure to add
SexyMasterChief
for more forged maps straight from the
File Browser
.
Check out Rippin's elite forger
LoTuS
featured on
PineappleRocket
&
The UNSC Veteran
YouTube Channels
! You can review all his maps on
ForgeHub
.com and make sure to add
LoTuS
for more forged maps straight from the
File Browser
.
LIEUTENANTS:Doza - ACTIVITY/COMMENDATION LIEUTENANT: Oversees member activity/commendations and productivity.VVh33LMaN - STRATEGY LIEUTENANT: Oversees Warzone strategies and gameplay.Sleepoligy - ARENA LIEUTENANT: Oversees Arena players playing style/map coordination and teamwork.LoTuS - FORGE LIEUTENANT: Oversees/Creates/Tests competitive forged maps for multiplayer and private company customs. Armor Completed - 2.22.16
: Only Spartans who have mastered themselves, bound their wrath and passion within a shell of hyperdense steel fueled by starfire, are granted access to the
ACHILLES
. Lesser warriors will lose themselves in a storm of blood.
To receive this armor your Spartan Company must achieve Level 3 in all Kill Commendations.Helmet Completed - 5.13.16
: The AI that lies within the branching lattice of the ACHILLES' neural interface gnaws at the mind of its partner. No Spartan can stand alone against its urgings of unbridled excess, but through bonds of loyalty and duty they can be held at bay.
Spartan Companies must achieve Level 5 in all Kill Commendations to receive this helmet.
Still experiencing this issue right now

Feet First
Made your first hot drop into HaloWaypoint.com

Halo 5: Guardians MP Beta
Halo 5: Guardians MP Beta participant.

Statistician
View your Service Record on the web.

Enlisted
Become a member of an active Spartan Company.