Spartan Company
---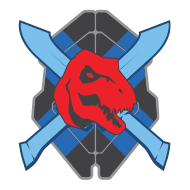 Risk is always part of warfare
Leader
96 Members
Est. 10/27/2015
We are a Spartan Company dedicated to handing out some spankings in what ever game type we are playing. We are a group of active experienced players who are looking for some new recruits. We like to be serious as well as casual. Also there's no drama with our company. We run a tight but relaxed ship. Message Admiral Gibbs on Xbox live for fastest response.
"There are thing when in the universe that are simply purely evil. A warrior does not seek to understand them, or to compromise with them. He seeks only to obliterate them."
―Grand Admiral Thrawn
"Choose someone as a successor and you will inevitably be succeeded.
Choose someone hungrier and you will be devoured.
Choose someone quicker and you won't dodge the blade at your back.
Choose someone with more patience and you won't block the blade at your throat.
Choose someone more devious and you'll hold the blade that kills you.
Choose someone more clever and you'll never know your end.
Despite these cautions, an apprentice is essential. A Master without an apprentice is a Master of nothing."
—Palpatine as quoted by the Telos Holocron
"Direct action is not always the best way. It is a far greater victory to make another see through your eyes than close theirs forever."
—Darth Traya/Kreia
"To defeat an enemy, you must know them. Not simply their battle tactics, but their history, philosophy, art."
―Grand Admiral Thrawn
"The man can have anything
if he is willing to sacrifice.
With your birth comes a solemn vow,
you will have nothing,
your privilege is the dirt.
In the darkness,
only ambition will guide you.
The oath you swear,
the promises you make,
they are yours alone.
Your freedom,
will be the wars you wage
Your birthright,
the loses you suffer.
Your entitlement,
the pain you will endure.
And when darkness finds you,
you will face it alone."
-
Emperor Valkorion
"You do not have to stand against me, for I shall share all of this with you. If you will only kneel."
-Emperor Valkorian
"I will start my operations here, and pull the rebels apart piece by piece. They will be the architects of their own destruction."
―Grand Admiral Thrawn
"
My apologies, Captain Slavin. I'd forgotten not everyone is able to appreciate art as I do.
"
―Grand Admiral ThrawnThrawn:
"
The Emperor recently promoted me after my victory at Batonn.
"
Kallus
: "
Civilian casualties outnumbered the insurgents at the time.
"
Pryce
: "
Acceptable margins, Agent Kallus, for there are no longer rebels in that sector.
"
―
Grand Admiral Thrawn
I'd definitely play If I was sent an invite. Pretty sure I signed up for halo insider.

Feet First
Made your first hot drop into HaloWaypoint.com

Halo 5: Guardians MP Beta
Halo 5: Guardians MP Beta participant.

Statistician
View your Service Record on the web.

Enlisted
Become a member of an active Spartan Company.