Spartan Company
---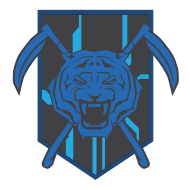 Unity Above All
28 Members
Est. 8/3/2017
Lynk is a mercenary clan that prioritizes unity above all. We are a close-knit family that looks out for each other. | No specific SR, K/D or CSR required to join. | Timezone used to coordinate events is CST. | We play multiple games.
DEFAULT APPLICATIONS ARE DENIED.
Recruitment Video
- Application -
If you are interested in joining Lynk without being invited, and sending an application to join, please provide the specific information listed below.
-Name / Nickname-Age.-Gender.-Discord Username and Tag.-Why you are interested in Lynk.-Any clan experience and why previous clans did not work for you.
Applications will only be accepted if they provide the correct format. The application will be denied if it is obvious that the application is not intended to be taken seriously, or if a member within the Imperator section deems you suspicious.
You are given two attempts at an application before being denied entry to Lynk permanently.
- Expectations -
Activity ▸ Lynk is an active, friendly clan and community. The members all play different games, there's sure to be someone who enjoys what you do.
Events ▸ Friendly competitions, tournaments, and more. These are all meant for fun, not for disrespect.
Mentoring ▸ The members within Lynk find and share what they know about their respective game or games. Tips and tricks are taught to anyone who is willing to learn.
Grinding ▸ Many, if not all members of Lynk are willing to help you with what you need in your game. Ranking up? Just ask in the #general chat, and there may be someone to help you.
Raiding ▸ Lynk has a branch that focuses on raids in Halo. DM a leader if you are interested.
Structure ▸ We have fireteams as well as a ranking system. These are mostly optional, and there for the people who would like it.
Targets ▸ We will try to organize jobs and focus on honing your skills as a mercenary.
- Rules -
No toxic behavior is accepted.
Inactivity for a month will put you in the 'offline' role.
Joining the Discord is required.
Do not join another clan while in this one.
Wear your clan uniform while in a lobby with clanmates.
Do not wear the uniform of a different fireteam.
No Yoinking.
No Betrayals.
No Farming.
Only t-bag if t-bagged first.
You must friend all leaders on XBL and Discord.
Do not quit games on purpose.
- Requirements - -You must be 14 years or older.
-You must have a working microphone.
-You must speak understandable English.- Fireteams -
Fireteam Monarchy
Cryztal Lynk
- CRYZ
Galaxii Lynk
- MAYZ
Jair Lynk
- JAIZ
B0F1 LegionGnat
- LEGZ
Fireteam Reaper
Leader -
BendiKai
- BNDI
Vanilla Protein
- WHEY
Docterdrugs
- DOCC
DARKGUARDIAN228
- DARK
Fireteam Alpine
Leader -
Henry 8569
- HNRY
ST4R CH4S3R22
- STAR
Mypuma1337
- PUMA
Kayne Lynk
- KAYN
Fireteam Wrath
DrSpoops
- SPOP
DeadlyKetchup04
- KCUP
ElMuchachoChido
- IVAN
Fireteam Kraken
Leader -
Zero0Smooth88
- ZERO
BrokenDre4m
- BRKN
Souldrifter627
- KYLE
alonsoj28
- ALON
Fireteam Enigma
ArcaneWhisper9
- ARCN
Irving034242
- IRVG
BerserkerErick0
- ERIK
__Offline__
Sir Hamble
- TRSH
Anubis Lynk
- ANUB
SonofHeat
- SUNN
PachecoBrGui
- PACH

Feet First
Made your first hot drop into HaloWaypoint.com

Statistician
View your Service Record on the web.

Enlisted
Become a member of an active Spartan Company.