***CLASSIFIED***
***BEGIN TRANSMISSION***

Name: Unknown
Alias: theKILLINGJ0KEE
Birthdate: Unknown
Birthplace: Unknown
Location: Unknown

A brief description of theKILLINGJ0KEE:

Not much is known about this individual except his alias: theKILLINGJ0KEE. All that is known is his precision with firearms and his love of jokes that is left with his dead victims which grants him his alias. He has a dark sense of humor with these said jokes by carving them all over the victim's bodies. It seems that he is a bounty hunter and assassin of sorts due to each of his victims being found on the the dark net's bounty boards. Approach with caution and do not engage alone.

***END TRANSMISSION***

************UPDATE************

***CLASSIFIED***
***BEGIN TRANSMISSION***

The latest update is now that theKILLINGJ0KEE is now affiliated with the elite rogue task force known as Archfiends; it is highly suggested to avoid at all costs in order to ensure life.

***END TRANSMISSION***
Spartan Company
---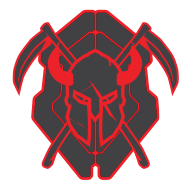 Bringers of Death
14 Members
Est. 5/12/2017
-----<· Ω ·>-----
*A default request will not be considerd, if you want to join send a detailed description why you would be a good warrior for this company.
-----<· Ω ·>-----
We lerk in the shadows on the battlefield, we are the predators and they are our prey. Our blades thirst with a bloodlust only assassinations will quench, the scent of blood fuels our will to exterminate all who stand in our way. When they hear our footsteps behind them, it's already to late, they will not escape their fates...we are The Archfiends, a force that is unstoppable, they can fight with all their might, but their fate is sealed. Weapons free Spartans, we have awoken now doomsday is upon them all!
-----<· Company· Ω ·Structure ·>-----The Harbinger:
Rampage-186
The Harbinger is the leader and the end all be all, every decision is finalized by the Harbinger and will answer any question brought to him.
The Scythe:
Clumsmeister
,
Richard-123
, (open spot) and (open spot)
Four lieutenants appointed by the Harbinger. The Scythe are Spartans that have proven worthy to harbor the title by being hands on all company affairs and endeavors and being merciless bloodthirsty Spartans that attack like the swiftness of a scythe the reaper bears to harvast souls. The Dread can bring forth questions and suggestions to them and they can pass said suggestions and questions onto the Harbinger.
The Dread:
The warrior-servants that make us the unstoppable force we drive to be. No one will be able to stand after the onslought the Dread unleashes. Every new recruit starts as a member of the Dread, as they get established they can become a part of the Scythe or a part of the Hellfire. You are not less important if you stay in the Dread, in fact you're more important than anyone because you give us the numbers to be feared.
The Hellfire:
A group of nine of the most brutal Spartans in our ranks to burn down any Spartan company that gets in our way, their congression will fall to ashes. The Hellfire is a continuous changing of Spartans because it's based on inner-rank scrimmaging. The winners of these predetermined bouts claim their place in the Hellfire. Death by the Hellfire.
(waiting for more members to take this further)
The Fabricators:
A group of forgers, lead by
Richard- 123
, that have fabricated our new Eris. They've built our barracks, Fire and Brimstone, and countless training grounds for us to improve our skills.
-----<· The· Ω ·Rules ·>-----There's only one:
There will be absolutely no tea bagging and/or clamming allowed in this legion, period the end.
*If one of the Scythe:
Issued a warning.
You will be demoted.
You will be discharged.
*If one of the Dread:
Issued a warning.
You will sit out next bout.
You will be discharged.
*If one of the Hellfire:
Issued a warning
You will be stripped of your title
You will be discharged.
**
But feel free to unload an entire clip into your fallen foe's corpse. It's encouraged.-----<· Armor· Ω ·Code ·>-----Primary color:
Black
Secondary color:
Black
Visor:
Midnight
*Although this code is not mandatory, it is appreciated as a gesture of allegiance.
-----<· The· Ω ·Preference ·>-----Age:
16 or older (mic not mandatory)
Style:
Social/Competitive
*If younger than 16 we have an extension for 15 and younger called Archfiends youth and once you are our cut off age we will recruit you in to Archfiends. Contact ShallowTortoise for further intel.
*Again tea bagging and/or clamming will not be permitted.
-----<· Ω ·>-----

Feet First
Made your first hot drop into HaloWaypoint.com

Halo 5: Guardians MP Beta
Halo 5: Guardians MP Beta participant.

Statistician
View your Service Record on the web.

Enlisted
Become a member of an active Spartan Company.