Name:GANON/Ganondorf "BLOOD 0F GANON" Picture of Spartan Last Seen ???
Soldier ID: Visual of Target !.2.0000.013
Service #:434
Unit: Solo/Lone Wolf
(P)MOS:
Enlistment Date:Revived incarnation
Location: "Unknown"
Gender: Male
Birthplace: Gerudo Valley
Birth Date: "Unknown"
Performance: Master Warlock , High endurance, Strength is double fold of any Spartan project in progress.
Comments:
NOTES:Unknown to this New Realm of time but was Locked and supposedly died in ancient era with the Hero of time on the Twilight Battle Field. During the sword fight between good an evil Ganon said "An impressive looking blade... but nothing more."

Spartan's choice of equipment:
Mascaraed Haunted Helmet, Classic armor molded into Titan suit.
Precision shooter, Sniper Rifles, Pistols, Battle rifle, Mauler.
Still posses the the strength to wield the Dark Arts.
Some of your Spartans previous engagements: Revived and incarnated into a fellow Spartan during the Invasion on Planet Reach. Managed to escape when the Pillar of Autumn was making the grand escape with "The Package." Some Call his appearing a hallucination. A fallen soldier noted on his recorder, "His eyes were burning with an evil desire of destruction and the blue Flames of power around incarcerated his skull."

*New* Current Operation:"Unknown"
*New* Notable Relations:"Unknown"

Other: His escape was noticed buy a small zealot class near "ONI sword Base" but his wear a bouts were unknown. His escape was vehicle relative travel and caught the portal with the Pillar of Autumn. The tracker lost its location when he split in a different location before halo was spotted out of the time and space.
Spartan Company
---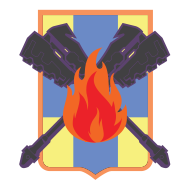 If it ain't broke, break it!
84 Members
Est. 10/19/2015
Join a community of fellow game breakers and glitchers! We're just an informal collection of folks playing Halo, but we're good at what we do. If you want to meet some folks who will play Arena, Warzone, or another game, Halo or otherwise, with you, please join up and post in our forums. We welcome just about everyone, as long as you play nice! We are always accepting new members who'd love to be part of a great community! You won't be able to get the helmet or armor anymore through us, but we'd still love to meet folks looking for a good time and a laid-back approach to gaming and life in general! Request to join today!

Update! We have obtained Achilles armor as of 3/24/16, and, finally, we have obtained the Achilles helmet as of 3/4/17! It's been a great year and a half! I hope to see Breaker continue to be awesome as always!

Feet First
Made your first hot drop into HaloWaypoint.com

HwtM
Has organized three successful community playdates.

Heroic E3 2012 Contributor
In the top 5% of commenters during E3 2012.

CMotW
Community Member of the Week.

Halo 5: Guardians MP Beta
Halo 5: Guardians MP Beta participant.

Statistician
View your Service Record on the web.

Enlisted
Become a member of an active Spartan Company.