Spartan Company
---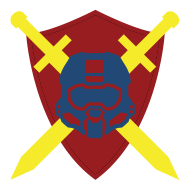 Feet First Into Hell
40 Members
Est. 1/27/2016
Revised: 2018/07/09 14:10 PM CT
CPL RICHMOND
- Founder/Commandant/Conscripter of the 19th Shock Troops BN
***
Official clan/company members are registered here
***
NEW RECRUITS CLICK HERE
"
Feet First Into Hell
"
"Move in and support the Spartans"
"Our company supports veterans who play Halo 5, and all other games. We are a brotherhood of veterans who have served in the past, present, and future. Thank-You."
We are ODST
. Not just anybody can become part of the
19th BN
. Each of our troops are screened thoroughly, (as in one-on-one conversations, and in-game play time. "
No Boot Camp"
) to help us determine whether or not you're just another annoying salty person. We feel the Halo community has "de-evolved" into nothing but squeakers and trash. Our company is an immersive and casual playing group. We don't require anyone who joins to limit themselves to an exact one set of colors, armor, or emblem. We
DO NOT
require our members to refer to anyone with ranks
[?]
<-(like this sh*t). If you want to enlist in our company there are some things you should understand first. You must be
18 years or older
to join (
otherwise noted by company leader
). Your first
language
must be
English
(better communication with only one language). You must be able to
tolerate foul language
said during game play (we take the game serious and at the same time we're in it for fun). There is a
zero tolerance policy
for players and teammates demonstrating misconduct while online.
Killing teammates
is
unacceptable
, if it is beyond reasonable doubt it is intentional. Intentional
betrayal
will result in
banishment
from the company, as well as an appropriate report being submitted. (Xbox Reporting)
If you are joining just to obtain the "
Achilles
" armor we ask you to find another company. Joining a company gives you a better strategical advantage, control, and communication with players on the battlefield.
HEADSETS ARE REQUIRED
. This allows us to strategize for real game play. (Easier, and faster responses) We will send you an enlistment request via
halowaypoint.com,
once a request to join has been submitted.
Questions
,
comments
, and
concerns
can be addressed to
CPL RICHMOND
via
Facebook
and/or
halowaypoint.com
. Remember these terms when joining "
ODST Recruiting Center
" VIA
Custom Games
browser in game. (Halo 5)
*Inactivity after 3 months
will result in receiving a discharge from our company. (
unless otherwise noted
)
Note:
2018/20/06 13:53 PM CT
"As of today players will not be discharged for inactivity until the launch of Halo Infinite."
UNIFORM (Halo 5)Nightfall
Armor with
Helljumper
Helmet
-or-
Any
Soldier
Armor with any tactical helmet.
Colors: Primary- Black
Secondary- Player Choice
UNIFORM (Halo Reach)
*ODST Gear*
Colors: Primary- Steel
Secondary- Personal Choice
Emblem (Halo 5)
(Unlocked at LvL 40) ODST ***
This is the official emblem
Colors:
1. Pale (Yellow)
2. Pale (Yellow)
3. Brick (Red)
Emblem (Halo Reach/MCC)
Foreground: Spartan
Background: Shield (Toggle ON)
Colors:
1. Colbalt
2. Pale
3. Brick
SERVICE TAGODST
(Used in BTB, Warzone, Warzone Firefight, and Arena)
19th (May be used in Warzone, BTB, or when conducting raids with other ODST units)
Nick Name
(Unoffical)
Ranks
used during
official raids
(To Be Determined)
LINKS
Visit our Youtube Channel for more videos, or join our group after you've enlisted.
19th Shock Troops BN Web Page
19th Shock Troops BN Facebook Page
19th Shock Troops BN Youtube Channel
19th Shock Troops BN Group Page*19th Shock Troops Battalion (Halo Lore)**Interesting Facts About The ODST*Halo Wikia**Video Credit: Halo Follower
"Thank-You for your consideration to enlist"
Sincerely
CPL RICHMOND
, Company Founder/Leader
"We'll See you on the other side"

Feet First
Made your first hot drop into HaloWaypoint.com

Halo 5: Guardians MP Beta
Halo 5: Guardians MP Beta participant.

Statistician
View your Service Record on the web.

Enlisted
Become a member of an active Spartan Company.

Halo Legendary Crate Subscriber
Awarded to subscribers of the Halo Legendary Crate