Do I love Halo? It's alright, I guess.
Am I good at Halo? Hell no!
Do I or my friends care? Not in the slightest!
Spartan Company
---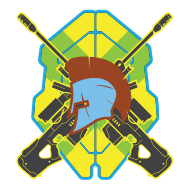 No spartan left behind
Lieutenant
60 Members
Est. 7/11/2017
New players are all welcome! Whether you've just picked up a controller or have been playing for years. Feel free to jump on in with a great community of like minded gamers who enjoy a great game together. We have lots of friends within the community, we frequently run with the Savage companies (Savage Dads and Savage Swarm) where there is a massive mix of players from all different backgrounds.
Hey there and welcome to Next Gen Spartans, a company built on trust, respect and a love for Halo. We don't take ourselves too seriously but at the same time we can be quite competitive on the battlefield. We always manage to have fun and try to make new members feel as welcome as possible.. This company is looking for members who really enjoy playing games such as Halo 5, Halo Wars and MCC.
So if you're interested in joining a company who likes working as a team in Arena or Warzone then please send us a request to join.
Leadership:
dez o221
(Resident sniper aficionado)
JayShwing101
(Likes guns of the exploding variety)
oSoFrostie
(Rumour has it he once shot the fleas off of a dogs back)
Caprakan
(Makes campers look foolish)
GriP my PiStoL
(Headshots are his cereal and the tears of his victims is the milk he pours onto that cereal)
Something to look forward to:
Achievement Hunting - Can't get those last achievements for 100%, just ask some of our members we'll be glad to help.
Achilles Grind - Some of our members already have Achilles but that isn't going to stop us from grinding out commendations for the rest of the company to get it
Co-op Campaign - From Normal to Legendary, if you need to finish your co-op campaign then our members will help out
Intel and Skulls - Need help finding all the intel or can't seem to get a particular skull, we've got your back just say the word and we're there
Ranking Up - Want to get ranked up in Arena? You'll easily be able to form up a Fireteam and take on the world
Get Req'd - If you haven't been in a Spartan Company before then guess what? If you join up with us you'll get a free Req Pack!
Warzone - We frequently run Warzone and Warzone Assault with a little Firefight thrown in there, you'll get to know a lot of the Company through these matches and we might impart a little knowledge on how to get that Win or who knows you might teach us a thing or two! It is after all a team effort.
Tournaments - Where we all decide to get together and duke it out between ourselves for fun and for bragging rights also serves as a great vehicle for getting to know your fellow company members. Alcohol consumption is encouraged for these events.
Requirements to join this company are:
You must be over 18
Have a mic
Drama free
Please fill out a proper request form i.e tell us a little about yourself
If you're in another Spartan Company you must resign before you send a join request as we won't be able to accept you.
Anybody who starts trouble in the company will be given one warning if he or she carries on they will be removed and won't be able join us again.
Some of what we do
:
We frequently run UK and US based events where we all get together and run custom maps and game types and generally have fun while doing so. We also frequently upload videos of our matches to YouTube as well as compilation videos so if you join up you might be a featured player!
Thank you for reading this and we look forward to your request to join.
Peace out
dez o221
,
JayShwing101
,
Ross 055
,
Caprakan
.
Trick Trick 117
Thanks, that worked fine.

Feet First
Made your first hot drop into HaloWaypoint.com

Statistician
View your Service Record on the web.

Enlisted
Become a member of an active Spartan Company.