I have been playing Halo since 2002.

When I was in college the entire dorm room floor would shut down every Friday night, and the Halo LAN parties began sharply at 6:00pm. You had to pay $5.00 to help pay for the pizza, and until 6:00am the next day 40-50 guys would play Halo 8v8 via four Xbox's and four TV's in separate rooms.

I was on a team with my three best friends, and we would plot out strategies how to capture the flag, or plant the bomb, or how to play in formation for slayer games. We were awesome and a few times we won the weekly tournaments for the week. I would not kid you when I say it was a serious honor to be the best team of the week, and people would say hi to me and mention it at the cafeteria. Halo....was....that.....big.

That went on every weekend from spring 2003 through fall semester 2003. It continued even after I left the dorm and got married that summer.

There were about 15 couples from my church that got married the same year that my wife and I did, and all of us guys were huge Halo fans. A couple of times a month we would all get together, link up four TV's, four Xbox's, and play for 6-8 hours straight, while the wives all would do their girly crafts, talk for hours, and did "their" thing. We did that religiously from winter 2003 until the launch of Halo 2 in 2004.

Then everything changed.

We all started having kids and Xbox Live changed everything....forever. We still played together from our own homes and had tons of fun all the way through Halo 3....but it was never the same.

A few of us still played regularly when Halo 4 came around, but by that time in 2012 we were all working in our careers and had several kids bouncing around by this point. It was all over and we all knew it.

Even after all of these years I still love the Halo franchise. I have so many awesome memories of Halo 1 and 2 and 3, but those days are long gone. I think now there are so many amazing games out there that Halo in a way is "lost" among the crowd. The franchise is old and I think the newest generation doesn't appreciate what Halo has done for the industry.

I finally got a Xbox One spring of 2015 mainly for the Master Chief collection. I loved it. None of my friends play anymore but that is OK. All I need is a controller and Halo 5 and I am happy.

Halo and I go way back and I definitely see Halo and me going way forward.
Spartan Company
---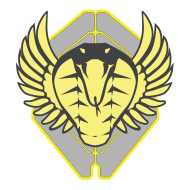 Death From Above,Below,Beyond
76 Members
Est. 6/13/2016
Welcome to the home page for the WarZonE Gaming family.
Warzone Elite (Achiles Set Unlocked)

WarZonE Gaming
WHO WE ARE: We are a 2 company group of Halo lovers always looking to grow our numbers with active players. We are world wide and have a 24hr online presence. Don't let our name fool you. We are active in all Arena playlists and have had members go Champion in many modes. We have master forgers, and run custom games quite often. We welcome ALL players of ALL levels and ALL backgrounds. New to Halo? We will help anyone with any goal they set for themselves (within the Haloverse LoL). We are very social and many members have become more than just "people to play with". WHAT WE DO: We specialize in full teams and coordinated game play for success on the Halo field. Our top players do everything they can to help the entire family succeed. We are not selfish "Who wants a Norfang?" can be heard quit often in our games. Our Champs in Arena play with our Silvers, its about everyone having fun. The Halo community is easily the most skilled of any and having a team to support you and help you grow your skill set is what we do. We do it well.HOW TO JOIN: 1) Be an active Halo player. 2) You must join one of our two Community groups. Either the LINE chat app (contact DragonSlayer818) or our XBL club "WarZonE Gaming Central" (contact WZE Yoda). 3) Finish your matches, leadership frowns on quitters. Learn from your losses. 4) Support our YouTube and Twitch content creators (contact Fubuki990) who work very hard and are our most dedicated and active members. 5) We do not tolerate racism, sexism, or homophobia in our chats and is the easiest way to be removed from our family. We are very diverse and respect everyone's individuality. 6) Request to join one of our Companies through Waypoint. Message leadership in your region if you have any questions. LEADERSHIP: WZE Yoda / WZE RogueLeader - Founder, COO, Americas Region CaptainPredictedCat967 - Eurozone Captain, Content Co-CaptainFubuki990 - Content Captain, Eurozone Co-CaptainDragonSlayer818 - LINE chat app invites, Americas Region Co-CaptainContent Links: (copy and paste to browser)Purrfect Accuracy Channels:
PredictedCat: https://www.youtube.com/c/predictedcat
Fubuki990: https://www.youtube.com/c/fubuki990
Xiction: https://www.youtube.com/channel/UC_Gf0AHxRhnx76nWHLQ2KfQ
Other WarZonE Gaming members channels:
WZE Yoda - Twitch: https://www.twitch.tv/wze_yoda WZE Yoda - Youtube: https://www.youtube.com/channel/UCXHtq0nROCw2FSHzTtmBI4wThank you for your time and interest in our gaming family, and may the Force be with you :)
FYI, we do group up on other Xbl titles as well. Destiny, GTA V, CoD, and Overwatch. Plus many more.
To beat Reach in 3 hours on legendary is....well....legendary!

Feet First
Made your first hot drop into HaloWaypoint.com

Statistician
View your Service Record on the web.

Enlisted
Become a member of an active Spartan Company.

Halo Legendary Crate Subscriber
Awarded to subscribers of the Halo Legendary Crate