User has been suspended until due to Creating multiple or alternate accounts
I love Halo and I've enjoyed most of the campaigns and muliplayers. Halo CE would have to be may favorite campaign with Halo 4 behind that. My favorite multiplayers would be Halo CE and Halo 5. I am a fan of Halo's lore and while I am not up to date on the books, I have read most of the older novels.

"Our duty as soldiers is to protect humanity, whatever the cost."
Spartans never die.
Halo: The Master Chief Collection
---
Spartan Company
---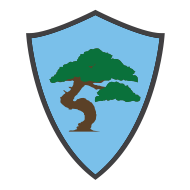 Kill all who oppose the Sky!
88 Members
Est. 3/16/2016
>
Requirements to be "
For sure"
accepted after your application (Check the list in order so as not to waste your time nor mine):
1.
If you're in another spartan company when I read your application, your application shall be rejected.
[
I'm not going to wait for people that want to hop from company to company. If you don't want to wait, send me (VyPeR2) a message on Xbox live telling me you applied so I can review it ASAP.]
2.
If you send the default message, your application shall be swiftly rejected.
[S
ome people send out mass applications with the default message. While it's good to send out mass applications, the people which apply with the default message aren't as invested & end up leaving. You must write something other than the default message in order to be accepted so I know you're invested. Feel free to be creative. Remember: You're essentially trying to convince me that you're the best choice out of the others, so you can be witty, statistical, funny, wordy, etc, in your application.
]
3.
Newcomers must be ranked Gold or higher in any ranked playlist
. [
This is done so that I know you're not doing custom games all the time, & so that I know you're willing to try to do good while getting decent results. People that joined the clan which are lower are permitted to stay since they were here since the start-up & are rewarded for their loyalty with this exception..
]
4.
You must have Halo 5: Guardians in order to stay within the company.
[
This is done so that people who sell it or don't actually have it when applying aren't accepted.
]
5.
Once accepted, you must be active.
[
This is done so that freeloaders don't get something they didn't work for & so that we don't get inactive members.
]
>
Regarding the Achilles Armor & Helmet:
We do not have the armor nor the helmet; We have completed 65% of all kill commendations.
We would like to work towards the armor & helmet, but that is only going to be possible if people like yourself put faith into us, band together, & work cooperatively as a team to get that armor.
>
Actual Bio:
The Skylarks
is
popular, relaxed competitive
, &
fun
spartan company that is full of friendly,
crazy
, &
kind
players. All of us are caring people who didn't initially have a lot of friends, but our hope with this company is to recruit a plethora of people & turn this company of players into a community of family,
which we have done guys!
Laugh, kill, & violate, my dear friendly Spartans!
>
Updates:
Updated 9/14/2017 (Kill commendations to this date: 60%):
We are over the hill! We're super close to getting the Achilles armor--
Only 5 COMMENDATIONS UNTIL THE ARMOR!
--So keep at it and I'll make an update as soon as we get the armor :D Kindly, -VyPeR2
Updated 7/2/2017 (Kill commendations to this date: 50%): WE HAVE REACHED THE OVERALL HALF-WAY POINT! :D
I'm super proud of all who have stuck around to be here for this! Here's to the next 50%! Proudly, -VyPeR2
Updated 5/18/2017 (Kill commendations to this date: 40%):
I'm proud to say
we are 40% done with all kill commendations!
Good job for all of the hard work you guys have been doing. I've been clearing out a lot of the inactive people, so besides a couple of people I know in real life which are exempt, the majority of people are genuinely active, & we will be on track to that armor faster than ever! Keep persevering my people :D Energetic, -VyPeR2
Updated 5/10/2017 (Kill commendations to this date: 36%):
It's official, we've
completely filled up our company with 100 members :D
As we did just hit out 100 members mark, that means we can no longer accept people into our spartan company unless we make room, which I will be doing. I'll send a message to the company containing more pertinent details, so make sure you guys read that. Also, if you haven't added me on Xbox yet (Gamertag:
VyPeR2
) make sure to add me so you can stay in touch :D Thanks for reading our first update, & I'll be posting updates as we continue to progress further towards our goal! Sincerely Proud, -
VyPeR2
Try playing the campaign on legendary with as many scoring skulls on as possible or try Infection.

Feet First
Made your first hot drop into HaloWaypoint.com

Statistician
View your Service Record on the web.

Enlisted
Become a member of an active Spartan Company.