I'm a chef by trade. I work 12+ hours as a kitchen manager and A die hard halo fan since halo 2s release on the O.G xbox. when I'm not working I"m rather with my lady or playing some social playlist.
Spartan Company
---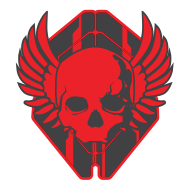 Reclaimers rhyme with winners
41 Members
Est. 11/4/2019
Welcome to Reclaimer Squadron! All are welcome to join.**Clans Mission-
"We are going to put an end to silence on the halo multiplayer platform. We will bring friends all around the world back to halo. There will no longer be as long as we stick together a last man standing. We will dominate the multiplayer of halo in all versions of the game. Most importantly we will bring back the fun old days of halo that we all may of experienced with halo 1 playing coop with our best friends on a day we all did not want to go outside."
Mother Company.
Spartan Fireteam Raptor
Rules
Be active 120 Minutes Minimum a week
Have Fun
No asking for promotion
Enjoy!!
PC Members must join discord server if you have steam please add me jcf55 on steam if you have another PC profile just join the Discord Server and inform me about it....if xbox members want to join the discord server they are welcomed to do it but Leadership would prefer that you join the xbox live club
Join the Facebook group. Reclaimer Air Squadron.
Must have Reclaimer Emblem for Halo 5.
For Halo MCC must have emblem listed below.
All other Halo games must have the emblem listed below pending leadership approval.
PRIMARY=CARNELIANSECONDARY=PEPPERTERTIARY=PEPPERIf you don't have the reclaimer emblem you can have the Spartan vI or a plain black one. FOR (Both PC & Xbox) MCC IT IS:COLORS:PRIMARY: BRICKSECONDARY: BRICKBACKGROUND: STEELEMBLEM IS:FOREGROUND: AVIAN OR WINGEDBACKGROUND: SQUARERank System, is listed below and will be displayed in your Clan tag with your rank first then hyphen the clan name such as:(AIRM-RAS)FOR HALO 5 GUARDIANS Color:PRIMARY: BLACK/EQUIVALENTSECONDARY: BLACK/EQUIVALENTTERTIARY: BLACK/EQUIVALENTRank System, (Lowest at the bottom) Your rank will be identified by your Service tag
.
SUPREME COMMANDER OF RECLAIMER AIR SQUADRON.(TRAS)1.WadeQuinn19MARSHAL OF THE RECLAIMER AIR SQUADRON. (MRAS)1.jcf55AIR CHIEF MARSHAL.(ARCM)
XX//*//XX POSITION CURRENTLY CLOSED.
AIR MARSHAL.(AIRM)
XX//*//XX POSITION CURRENTLY CLOSED.
AIR VICE MARSHAL.(AVMR)
XX//*//XX POSITION CURRENTLY CLOSED.
AIR COMMODORE.(AIRC)1.XeXCHXNCE2.FREE3.FREE4.FREE5.FREE6.FREE7.FREEGROUP CAPTAIN.(GRPC)1.FREE2.FREE3.FREE4.FREE5.FREE6.FREE7.FREEWING COMMANDER.(WGCO)1.FREE2.FREE3.FREE4.FREE5.FREE6.FREE7.FREESQUADRON LEADER.(SQNL)1.FREE2.FREE3.FREE4.FREE5.FREE6.FREE7.FREEFLIGHT LIEUTENANT.(LTNT)1.FREE2.FREE3.FREE4.FREE5.FREE6.FREE7.FREEFLYING OFFICER.(FLYO)1.FREE2.FREE3.FREE4.FREE5.FREE6.FREE7.FREEPILOT OFFICER.(PILT)1.FREE2.FREE3.FREE4.FREE5.FREE6.FREE7.FREE8.FREEOFFICER CADET.(OCDT) 1.IzT IRush2.FREE3.FREE4.FREE5.FREE6.FREE7.FREE8.FREEWARRANT OFFICER ATC. (WOF2)1.CHEF M4RKY M4RK2.FREE3.FREE4.FREE5.FREE6.FREE7.FREE8.FREEFLIGHT SERGEANT.(FSGT)1.FREE2.FREE3.FREE4.FREE5.FREE6.FREE7.FREE8.FREESERGAENT.(SGNT)1.NightTacticZ2.StriateRocket973.Brownieboi134.xStonewallx5.IzT Cocodras6.FREE7.FREE8.FREECORPORAL.(CRPL)1.FrxstyTNT2.Eposiden3.Darthelmet49784.FirewaveYT5.FREE6.FREE7.FREE8.FREE
CADET. (1CDT)1.Vaiilent31592.LiningBaton67593.M1K DAY4.Deskullcrucher5.Optimusgrime4506.Hunter Phazon7.Masterchief43108.frogstar339.Gradilla1810.Insighti11.CRxmarco351712.KelseyGameboy13.MrMothFTW14.Mc Ragnarok15.MechaEmperor16.FindingBeast75917.Mrx mayhamx18.Miguelmh1119.weeaboo2nite 20.MetalScarab769521.xAdvictorian22.Nennimafoi671623.halophonia24.Cabecias25.B Man43951026.xXxyYuUur3ixXx27.Y Myk Oxmall

Feet First
Made your first hot drop into HaloWaypoint.com

Statistician
View your Service Record on the web.

Enlisted
Become a member of an active Spartan Company.