I've enjoyed Halo since CE.
I like to play video games and cook. Not a pro at either, but decent at both.
Real-life scientist, closet supervillain (my theme song).
Halo: The Master Chief Collection
---
Spartan Company
---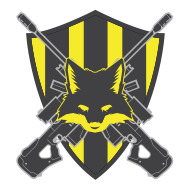 NEVER QUIT, NEVER BACK DOWN!!!
67 Members
Est. 10/19/2015
Info:
We are a company of mature friends that enjoy playing with others.We mostly play Halo 5 and Halo Wars 2 currently along with other Halo games and random games. If you are looking to find a fun group to play with, then keep reading. We already have the Achilles so don't join looking for that.
DON'T BOTHER SENDING A DEFAULT REQUEST. YOU WILL BE REJECTED.
Requirements:
-18+ years old. We want mature players.
-Active players looking to play with other people
-Communicate and play with other members frequently
-Check your messages on waypoint and discord and be a part of the community
-Player skill and KDA ratios are not a major concern to us

Include in your Request to Join
:
-Your Reasoning for wanting to be a part of the company
-Your time zone and when do you typically play and for how long you play
-Why you would like to join the pack and our community
-Please read our full description and include anymore information you want
DEFAULT REQUESTS WILL BE IGNORED AND REJECTED.
Reasons you may want to join:
-We are very established with different Social Medias and ways to keep members involved
-We are a great group that promote team play and playing together as a pack
-Skill isn't a major concern of ours. If you are a less skilled player and want a good group to play with, then we are that group
-If you are tired of lone wolfing Halo then this is the Pack for you
-It is highly recommended that you join our discord server for the best social experience
Achilles Completion Dates:
31/31 Rank 3 Completed: April 2, 2016- Last Completed was First Strikes
31/31 Rank 5 Progress: January 15, 2017- Last Completed was Marine Kills
Social Media:
Discord
- A group chat for our members to talk about Halo, grouping up, or random things. It's a great place to meet our members. View the
Discord Forum Post
or ask leadership for help
--
YouTube
- We post member game clips on our channel for everyone to see. Talk to Blurry or Kuma if you might have a clip to upload on the channel. Subscribe to see new content
--
Twitter
- Our twitter is @HaloWolfPack. We post updates on the company, polls, and news. Drop a follow
--
Instagram
- Our Instagram is @HaloWolfPackClan. We post cool pictures on there about Halo and the company
--
TheWolfPackHalo
- The company's Xbox account that has every member as a friend and sends messages to members periodically
--
Xbox Club
- Our Xbox is "The WolfPack Halo" Join to take part in the lfg, chat, etc.

Leadership:
We have 4 active members of our leadership. We all work together to make the decisions for the company and have different tasks to keep everything smoothly running. Contact us with any issues and message if you see us online and want to play.
--
WolfMan Ronin
- Leader of the Pack
Easy going and loves to play with groups. Makes sure we are all having a good time and controls vital clan functions.
--
BlurrySolutions
- Social Manager
Manages our Social Media pages, YouTube, the company's account and Discord server. Enjoys playing fun custom games.
--
TWPVendableWolf
-Miscellaneous Tasks
Been with the company from the start.Enjoys just having a good laugh and playing with friends. Helps keep everyone in line.
--
iKuma
- Content Creator
He made the intro and channel art for our YouTube and plans on creating more sweet content in the future. He also manages the company Discord server.
--
RIP Donny/ NH DDiesel- 5/25/2016: You will be missed and will forever have a special place in our hearts. You are in a better place now. <3 <3
--
"The strength of the wolf is in the pack, the strength of the pack is in the wolf."
Watch the 2020 campaign demo.

Feet First
Made your first hot drop into HaloWaypoint.com

Statistician
View your Service Record on the web.

Enlisted
Become a member of an active Spartan Company.

Fireteam Raven Player
Awarded to players of Halo: Fireteam Raven.