Encryption Classified:
*Able to Conscript Spartan-IIs, Spartan-IIIs, and Spartan-IVs.*
Founding Office of Naval Intelligence: CAC/CINCONI
Last remaining Legion
Credentials: Section:XXXX||[CINCONI]
ACS-ACTIVE.
Status: Blacked Out.
Position: Classified.
Howeworld: Classified.
Age: Classified.
TFO:1/9/2004
TLC: Legion Of Black Fleet
Rank: [O-11] Fleet Admiral.
The Leviathan Corporation:
Rank: [CINC] Commander Chief.
[FOUNDING CINC/ONI]
Spartan Company
---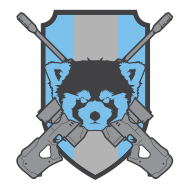 Paving the way, Since 2004.
Leader
93 Members
Est. 7/2/2018
[The Official Office of Naval Intelligence- 2004[HALO:2], also known as Lions Of War back then, or TLC ONI. Our founding roleplay name is "The Official Office of Naval Intelligence.

Office of Naval Intelligence Founded: 2178.
Affiliation: United Nations Space Command
Navcom's Highcom Branch: UNSC Navy Type: Intelligence service Role:
Fleet observation and analysis,
Propaganda,
-Espionage,
-Clandestine reconnaissance
-Advanced research
Motto: Semper Vigilans (Always Vigilant)
Nicknames: Spooks.
Engagements:
-Insurrection
-Human-Covenant War
-Great Schism
-Post-Covenant War conflicts Commanders: Margaret Parangosky (25XX–255X) Serin Osman (255X—) The Office of Naval Intelligence (ONI, commonly pronounced phonetically as /oʊni/) is the intelligence service of the UNSC Navy. Overtly, the agency is merely the information gathering and analysis division of the UNSC Naval Command. In reality, the operations of the Office of Naval Intelligence are far broader than simple intelligence gathering.ONI has become known for their preeminent role in the acquisition and leveraging of military intelligence. The agency is widely known for using subterfuge, deception, and manipulation in defense of humanity in order to accomplish its goals. Additionally, the Office of Naval Intelligence employs numerous special projects, such as the SPARTAN programs, Project: MJOLNIR, and the investigation of Forerunner sites—the most notable of which is Trevelyan.

The Office of Naval Intelligence is the First and Largest PVP ONI Clan Established Initially on Halo 2, in 2004 and we strive to remain the strongest and largest ONI as long as we are on Halo. (Infinite.)

If you are interested in potentially joining the ONI that started it all. Contact CINC W Bane on Xbox, and Dm Him on Discord at CINC W Bane#2004.
Thank you and have a wonderful day!
This post has been edited by a moderator. Please do not post spam.
*Original post. Click at your own discretion.

Feet First
Made your first hot drop into HaloWaypoint.com

Statistician
View your Service Record on the web.

Enlisted
Become a member of an active Spartan Company.