Gamertag: Just what is say on the tin

Origin of gamertag: There was a period where it was an accurate descriptor.

Previous or current clan/community: Champs on smurf account is my current company.

Halo game(s) you are currently playing: Mostly H5, but I dip into the older campaigns when I'm in the mood.

Favorite map: Sanctuary. It's damn near perfect.

Favorite game type: Invasion

Favorite playlist: You'll mostly see me in Super Fiesta, action sack, or warzone

Least favorite map: Sword base

Lease favorite game type and playlist: Pretty much anything hardcore or MLG/HCS related.

Preferred control scheme: I used to play recon, but I've switched to 'universal reclaimer' and always inverted.

Halo playing style (offense, defense, sniper, driver, etc.): Eclectic

Favorite Halo character: Johnson is the most entertaining; the arbiter had a story arc I could identify with.

Favorite Halo book: I've only read a few of the early ones.

Favorite Halo quote: 'This hurts, chief'

Other game(s) you are currently playing: Pokemon, Metroid, whatever I can get free or cheap

Favorite music:The Stone Roses, ACDC, Dexter Gordon, Coltrane, Sinatra, Sarah Vaughn, Iron Maiden, Scarling, Bill Evans, Opeth, Chili peppers, Mingus, Jim Croce, Mahler, Aerosmith, Erik Satie, Melody Gardot, Led Zeppelin, Oasis, The clash, you know the usual

Favorite movie: A Clockwork Orange

Favorite TV show: Doctor Who

Favorite quote: Doubt is not a pleasant condition, but certainty is an absurd one.

Anything else we should know?
MUFC die hard, horror movie and comic junkie. Likely nerdier than you. If you have questions feel free to ask.

Active Ban thread title: Prophet Emeritus.
Spartan Company
---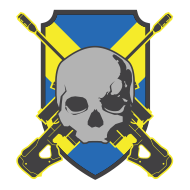 T-Baggin wit Blue Balls of Joy
Lieutenant
82 Members
Est. 12/8/2015
UPDATE (5/25/17): We have completed the Achilles Helmet!
__________________________________________________________________________________________________________________________
JOIN REQUEST REQUIREMENTS
**All applicants must acknowledge that they will not recieve the helmet or armor when joining us**
Generic join request, and gamers currently in a Spartan Company will be rejected. To join, please include the Achilles acknowledgement above; your best joke; and anything else that you feel sets you apart from the other applicants. Basically,
WHY
do you want to be a part of our company?
__________________________________________________________________________________________________________________________
Achilles Armor Progress:
Completed 8/8/2016
Achilles Helmet Progress:
Completed 5/25/2017
Champs on Smurf Accounts
is a Spartan Company founded by former leadership members of
Achilles Armor
; one of the first companies ever to obtain the Achilles Armor and Helmet. We created this company so that other Achilles-seeking players may benefit from our experience. Now that we have the full set, we are a company dedicated to our love of Halo, having fun, and building friendships.
______________________________________________________________________________________________________________________
MEMBER REQUIREMENTS
We are a
social
Spartan Company; we want members to have fun, to make friends, and to play together. As a member of
Champs on Smurf Accounts
we expect you to meet the following requirements:
Participate in fireteams with other members. Playing together is key to having fun and making friends.
Login to Halo Waypoint at least once a week. Company leadership may communicate to members using the Halo Waypoint messaging system.
Participate in discussions on the Company Forums at least once a week. The forum is used by the Company leadership to post information and updates. Many threads are dedicated to the social aspect of the company; get to know your fellow members, discuss other video games, or start your own conversations. Gameplay threads include topics on Arena and Warzone strategies, and more!
Join the company Discord channel. All new members are required to join our Discord channel by the end of their first week (see Company forums for Discord link).
Communicate. Microphones are not required, but are preferred; voice communication is helpful when playing together.
______________________________________________________________________________________________________________________
Hall of Fame
The CoSA Hall of Fame includes all members that completed the commendations for the Achilles Helmet (asterisk denotes substantial contributors).
A Blackxican
[Leader]
*
AndreCH2000
Artsy Is
AV3RAG3 J03
Bambo
*
BearlyRetired
Bombacho2004
*
bone nosed 24
Cajan Ninja
Cajun Kal ratos
*
cartertherockah
*
comandante gu
comedyshermit [Lieutenant]
*
coquismoma
CRAZYJESSYMEX
Den Fula FAN
Duffy
EarthBLINK182
EdgeHedgehog
Eliminaire
EmanuelMtz157
ENEMI 8
FLEXaLlCIOUS
Gunnclappa
*
I Pinkman I
I Zmiki I
*
iTz DrBojangles
[Lieutenant]
*
IxBlackBurnxI
jaredsos123
Jerren
*
JoeBinky
khelekrandir
[Lieutenant]
*
Kiid Sweep xD
KinteWarriorE14
[Lieutenant]
*
La Mosh117
lazybumpkin
Lumizur
MARIOAPS
martinglz981115
MarzBrz
master chief 7v
Mavinati
MaximumHydra100
MDelmar27
MORExLIFE
mrguitardude452
MurdersSpartans
MutantBubbaboy
*
N0IZ3 B0YY
*
NarutoLalo09
Natsunee77
oJohnStockton
olanmills
ONI Forklift
perfect Mauler
*
PisToL SparKiN
Pit Viper XP
[FMR Lieutenant]
*
pouch warrior
ProtoShott
Pulse Optional
[FMR Lieutenant]
*
QStephan
rabedeath
[Lieutenant]
*
RAIDERNATI0N85
RASAN 007
REEV GUNZ
Semi Voxy
*
SGT KickPuncher
Skeksibeast
SLAYERPLAYERRRR
*
SlyJupiter
Smvggler
stevemailx8373
Stevieobee
TBT ProSperity
The DARK FAKE
TheGruntGoblin
TPizzle8
*
Transferred
*
TREYisBOSS7
Trusssson
*
TSweet
Whitey SPQR
Ultra NR
unbreakable wal
uneasy21
Wamburst
WhisperOfTruth
Wickedchris366
xBigHomie2319
xBOMBONx
xDimiDaDon
xjakeNbake420x
*
xMATT WALLSx
xNuub
Xomet
XxCrono RexX
Yankspanker
*
zona666ed
*

Feet First
Made your first hot drop into HaloWaypoint.com

Halo 5: Guardians MP Beta
Halo 5: Guardians MP Beta participant.

Statistician
View your Service Record on the web.

Enlisted
Become a member of an active Spartan Company.