-Computer Science Major-
_____________________________
_____________________________
There is no peace, there is anger
There is no fear, there is power
There is no death, there is immortality
There is no weakness, there is the Dark Side.

I am the heart of darkness
I know no fear
But rather I instil it in my enemies
I am the destroyer of worlds
I know the power of the Dark Side
I am the fire of hate.

All the universe bows before me
I pledge myself to the darkness
For I have found true life
In the death of the light.

Peace is a lie, there is only passion.
Through passion, I gain strength.
Through strength, I gain power.
Through power, I gain victory.
Through victory, my chains are broken.
The Force shall free me.

—Darth Bane, Dark Lord of the Sith
Spartan Company
---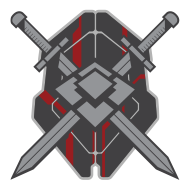 Once more the Sith shall rule
Leader
71 Members
Est. 10/19/2015
Sith Empire RemnantsXbox Club Link: https://account.xbox.com/en-US/clubs/profile?clubid=3379831851791657Discord Link: https://discordapp.com/invite/4D7MhfySpartan Company Primary: Sith RemnantSpartan Company Secondary: Sith Remnant 2
Are you tired of playing by yourself? Would you want to lead a group of people?
Want to have a bunch of friends online, playing games you have, around the clock?
Welcome to the
Sith Remnant's
Halo Embassy
Reasons to join (not biased opinions at all)
~Excellent Officer and leadership (not biased at all)
~An intriguing and fascinating ranking system
~The chance to lead if that is what you aspire to do
~A unique clan system that differs from about every other clan out there
~A fun-filled environment
~And Lastly, A clan that works for you!
Requirements for Joining
~Must be at least 13 years of Age
~Must have an Xbox One and Halo 5
~Must join the Xbox Club (Current central hub of communications)
~Be respectful
~Have a mic
~And Most of ALL, Have common sense
How to Join!
~Apply to join the Xbox Live Club
~Apply to join one of the Spartan Companies
~Shoot a message to one of the admins on the Xbox Club to help speed along the process!
Clan Structure and Organization
The Sith Remnant is a clan based off of the tenants of the Sith Order from the well beloved Star Wars franchise. While we strive to avoid the backstabbing and betrayals that are hallmarks of the Sith Order a lot of the lore is used to base our structure. We will state that it is not a replica of the Sith Empire as we make adjustments in structure to make it a more effective and enjoyable system. For a more detailed explanation of the clan structure you are able to click on the spoiler below to learn more.
Sith Remnants Goals
~ Grow into one the biggest and successful communities on Xbox
~ Have community wide gamenights on a weekly basis
~ Form successful competitive teams
~ Provide opportunities for everyone to rise to where they wish to be in the Sith
~ To conquer the galaxy and know true power!
This is very discomforting news... I will keep my eyes peeled to see what they do :/

Feet First
Made your first hot drop into HaloWaypoint.com

HwtM
Has organized three successful community playdates.

Legendary E3 2012 Contributor
One of the top 10 of commenters during E3 2012.

CMotW
Community Member of the Week.

Halo 5: Guardians MP Beta
Halo 5: Guardians MP Beta participant.

Statistician
View your Service Record on the web.

Enlisted
Become a member of an active Spartan Company.