Catalog: My info.
Well, greetings. My name is Darthwolf12000, S-012. I may not have the best tactics but, I can assure you some are good. Even better than some others. Though they require team work. And that is just what I'm good at in my opinion. To me, I seek out to be a Marksman. But I could also be a assassin. since I prefer the ability of Active camo. One of the things I do to get an advantage on other spartans is using the battle field. I try to use whatever weapons I may seek on the ground and use it properly. I would also get to cover and assist my team when they need me. Like a pack, it is easy to take out an enemy. Out number them, and the enemy falls to the pack. But if one wolf goes to take one a enemy, it has a chance of death and defeat. But to round this up, Im just going to say that I am a Spartan who sticks up for his team and tries to take my time in war. It's been a pleasure of you reading my info. Good day. -Darthwolf12000 (AKA Darthwolf or Darth)
Primary weapon: DMR
Secondary weapon: Magnum
Preferred Spartan ability: Active camo
Motto: When it comes to war, fear nothing, or FEAR ALL.
SIGNED UP ON: January 8, 2017
Spartan Company
---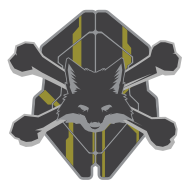 We fight as one, as a pack!
Leader
5 Members
Est. 10/17/2017
We are the pack that hunts the prey. We are the new heros of the past. We are the Wolves of the Fallen Heros. Welcome to this Spartan company Soilder! Here we come to do various things. We can come here to unite as one, we can come here to talk and discuss business, we can just chat, heck, we can even RP if you'd like. But what we're really here for is to come together and discuss how we use tactics and make up new ones to overcome other enemy Spartans out there. We are also here for discussing about our commindations and how we can increase it to achieve the Achilles Armor. Now what we do in this pack is very strict. We stick together to take out our enemy, or we can also split up in seprete teams. But really, I would just like us NOT to hunt alone. And when we're in battle, if someone is in need of assistance, you go help them! Never leave them behind! We stick up for each other. We don't back down from a fight. We fight, as a team. So if you think you got what it takes, then just ask to join. I'll decide.

Note: In order to stay in the company, you need to show us that your a all time Halo player meaning you must play Halo A LOT and that you put forth the effort towards our goals. You need to be Halo active atleast 3 days. You need to also be a person who has enough time to play Halo. If you happen to be gone for awhile, please let me (Darthwolf12000) know so I don't discharge you from the company. Here is some things you need to show me:

• You MUST be on Halo at least every 5 days
• You must be over SR 45
• You must try to play everyday
• You must show partnership
• You must be active on Halo (Halo 5, Halo: Reach, Halo MCC, Halo waypoint, etc.)
• You must have ATLEAST half of a commendations complete (Weapons, Enemy's, Game Modes, etc.)
• You must know how to use the battlefield and teamwork

Here, we mean serious business. We aim towards 5 things. 1. Getting the Achilles Armor, 2. Helping other players get Achilles, 3. Practicing our Halo skills, 4. Having fun, and 5. Make new Spartan Aliies!

If if you care to contact me (Darthwolf12000) in any other way, here's my profiles:
• XBOX: Darthwolf12000
• Google Plus: Darthwolf the Hardcore Gamer

If you truly play Halo like you mean it, then ask me for a invite. I will see if you have what it takes. And please, send my a message saying what all you do on Halo and what your good at and such. I need a proper informational message from you so you can have a better chance of being able to join the company. Thank you for your time. See you on the battlefield Spartan!
-Darthwolf12000

Feet First
Made your first hot drop into HaloWaypoint.com

Statistician
View your Service Record on the web.

Enlisted
Become a member of an active Spartan Company.