I am a devot fan to the the halo series
Spartan Company
---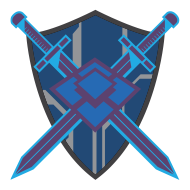 REMEMBER REACH
Lieutenant
78 Members
Est. 10/27/2015
(WARNING: IF YOU SEND THE STANDARD MESSAGE YOU WILL BE DENIED)
NOTE: If you request to join the spartan company give me an actual reason why!.
NOTE: Can cannot be apart of another spartan company.
NOTE: If you join the Spartan Company focus on Ground Vehicle kills (Aim for 50 Ground Vehicle kills everyday)
NOTE: We DONT want to see you in customs games. Demitri will be checking game history every night before Gamenight starts up. If you don't get to 50 kills a day cause of school, family matters. Let Demitri know on discord. But if you don't give him a reason why you weren't able too and I see you played custom games all day we will drop you from the company.
HistoryDEF stands for (Delta Echo Force) We are a Gaming Community that started out on Halo Reach since 2010.
If you're looking for competitive/friendly members that are fairly active then you've found the right place. FYI (skill doesn't matter). Main thing we want is to help each other get better and achieve higher ranks.
Goals
We are currently grinding commendations to unlock Achilles Helmet (Armor was unlocked already) also if you are a lone wolf we don't mind.
We are also working on expanding the community between Halo MCC and Halo 5.
All I ask is for members to understand that we have a goal which is to get the Achilles armor & to expand the community with Spartan Company's.
Requirements
We have set out to be one the best companies around and anyone* is welcome to join or rejoin under the following conditions.
Must play variety of game types (Halo Mcc: Halo 2 anniversary, Halo 3 & Halo Reach) & (Halo 5)
Ages: 15+.
Mic: *Not Required*. (We would like it if you have one)
We just ask for emblem color change: Orchid - Aqua - Blue Steel
We do not care what your armor/helmet are
Most importantly you play for fun and to win.
LEADERSHIP:DEF Ultimate12K:
Founder of the company - He's loud, he's proud, get used to it.
DEF ASSASSIN00: General Second in Command -
The Enforcer
BouaConstrictor: General in CommandDEF Demitri: Director- Please message if interested in joining the company.DEF KillerJoshy: Commander (Main Communicator)- Please message if interested in joining the company.
We understand as a community life can and will always be more important than xbox, via Job, Kids, etc but just inform any of the higher up & leader.
More important if you join this community and we dont see that you're being active within Two Weeks you will be dropped. Please be sure to join us for gamenights.
We have a Discord which we use for almost all of our communication.
(YOU WILL NEED TO MESSAGE ME TO JOIN).
After not having seen him for years

Feet First
Made your first hot drop into HaloWaypoint.com

Statistician
View your Service Record on the web.

Enlisted
Become a member of an active Spartan Company.