Hopelessly in Love - V.X.XIII

I am a Senior Political Science major at Florida International University looking to make friends and memories with all with whom I play.

Leader
Sierra Corps
Sum Pacem, Salute; Digni Sumus
Spartan Company
---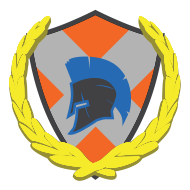 Sum Pacem, Salute; Sumus Digni
Leader
24 Members
Est. 11/2/2015
Welcome to Sierra Corps.
Halo Division
of
Clockwork Lotus.
Founded two weeks following the release of Halo:5 Guardians, Sierra Corps' mission has never swayed - to provide a safe haven for players to grow socially and competitively, regardless of current skill level. Our roster is full of dedicated Halo fanatics, from all walks of life who, enjoy playing together, and we'd love to welcome more members who will continue Halo's communal traditions.
There is no definitive clan, colorway, or emblem as of the time of this posting, however, in the future, and with the help of members, through a democratic process, Sierra Corps may implement many of these aspects into the Spartan Company.
Our leadership structure has been created in such a way as to guarantee the democratic principle of "one person, one vote," with each member, regardless of tenure or rank, being granted a single vote in discussions related to the administration of the Spartan Company in the form of legislative proposals that will be posted by leadership on the
Discord Server
. This has been done so that those with power cannot abuse their power, regardless of position - be they the Leader or a Lieutenant.Those who are acknowledged by Leadership as exceptional managers or leaders will be appointed to handle administrative duties. If you are interested in this kind of management, and can appreciate it for the just system that it is, we would love for you to join us.
Please note: Membership in the Discord Server is not mandatory, but it is highly recommended. No member who is not in the Discord Server will be granted a leadership position and will not be able to experience the entirety of what Sierra Corps has to offer.
As far as activity requirements, there are none, just be sure to attempt to play fellow members whenever you are disposable to do so - as a full-time college student with a job and an internship, I can relate to those who may not have the time to be online very often, but still care very much for Halo.
It must also be clear that
Achilles
is
not
Sierra Corps' end goal, but rather, a
reward
to be earned during the arduous journey required to create a community around Halo 5: Guardians; if you appreciate this, then you're welcomed here.
Please see below for our list of regulations so that everyone is on the same page.
Leadership
Doctor Lays - Leader
Machete2 - Co-Leader
StraightReTr0 - Lieutenant
denboyz - Lieutenant
Roo 1204 - Monitor
Regulations
Regulation One - Be respectful and be kind to those with whom you play, they are your teammates, not your enemies.
Regulation Two - A microphone is required for cooperative and competitive play.
Regulation Three - All new recruits, once accepted into Sierra Corps will have the option to join the Official Sierra Corps Discord Server, which will be sent via message through Halo Waypoint by Leadership. Members, while allowed not to be in the Discord Server, will not be granted opportunities for growth within the Spartan Company without active involvement in the server.
Regulation Four - All active members must join the Sierra Corps Club on Xbox Live to facilitate grouping and membership monitoring.
Regulation Five - Major administrative decisions will be decided democratically, with each member and member of the leadership granted one vote, regardless of tenure or rank. A legislative initiative will be introduced in the #floor_votes channel of the Sierra Corps Discord Server where subsequent voting and discussions will occur. Any member of Sierra Corps is allowed only one vote and may not change their vote once cast.
Regulation Six - Potential applicants/recruits must resign from their current Spartan Company prior to enlisting in Sierra Corps in order for Leadership to welcome you into the Spartan Company.
Past Legislation
July 17, 2017 - S.C. 1001 - Sierra Corps/Clockwork Lotus Merger Act - Passed: 4/0/6
July 23, 2017 - S.C. 1002 - Sierra Corps Motto Change Act - Passed: 5/0/3
Sierra Corps was Activated on June 23, 2017
Hey there!
are you new to Halo 5?
Regards,
Doctor Lays
Leader
Sierra Corps

Feet First
Made your first hot drop into HaloWaypoint.com

Halo 5: Guardians MP Beta
Halo 5: Guardians MP Beta participant.

Statistician
View your Service Record on the web.

Enlisted
Become a member of an active Spartan Company.