Spartan Company
---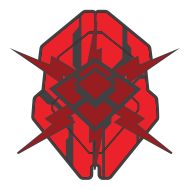 Separatists Shall Rise Again.
3 Members
Est. 2/24/2019
Separatist Droid Army. (Separatist Alliance)⇋⇋⇋⇋⇋⇋⇋⇋⇋⇋⇋⇋⇋⇋⇋⇋⇋⇋⇋⇋⇋⇋
✴ Are you tired of being by yourself, and not apart of anything?✴ Are you wanting to be apart of something more, something that is worth while dying for?
➨ Welcome to The "Separatist Droid Army" young ones, you have much yet to learn yet so little time!
CONFEDERATE RANKS & BENEFITSRanks in the Confederacy is broken down into three main departments: Military, Logistics and Production.. Listed below are the designated ranks, salaries and bonuses for each group. New members, except for special circumstances, start at an E-1 rank and can progress up the ranks with hard work and dedication. The longer and more active you are in a CIS faction, the higher rank you can obtain.
RANK INFANTRY:
Ranks in the CIS are given out by the Confederate Leadership and reflect each CIS Members place and responsibilities in the Faction. Most members can earn double or triple salaries based upon our bonus system which is outlined, to see it you will need to join my Discord server to see it for more information.

( Salaries listed above are for active employees. Activity is defined as interacting with other members on the discord, responding to report in requests and completing missions. If a member is not active in the faction or "sitting", they can anticipate a penalty to their salary no more then 1/2 their normal rate.)


BENEFITS & BONUSES:
**The CIS prides itself on giving its members some of the best faction benefits in the galaxy.**
FACTION MEMBERSHIP INITIAL BENEFITS:
**As a government, we try to provide benefits to those who sacrifice their time and effort for the cause. These rewards are available to all members of our group. If there is something specific someone has in mind, all they need to do is ask. It is the members responsibility of the employee to inquire about rewards.**
- Frequent Bonuses with successful mission completion. The more work you knock out, the more you can make. See below.- New members get a free fighter or freighter after 90 days of service- Employees receive 5% to 25% Discount on all CIS Products- Membership in the Confederacy of Independent Systems that result also in discounts with Interstellar League - Access to faction ships- Discount on shipyard and factory rentals- Paid Vacation
Many of our members are among the hardest working in the Galaxy. To keep members motivated, we have a very rewarding and interactive bonus system. The purpose of the bonus system is to reward members that work hard and engage in our community. If a member completes a set number of missions per month, they could realistically double the salary listed above for their set rank. An active employee could realistically arrive at over 30 million a month in bonuses. This bonus is determined by the Head of State.
FACTION RECRUITMENT BONUS:
**For every member recruited to the Confederacy, a recruiter has the ability to make up to 4,000,000 credits. The bonus comes if recruit are active members of the CIS for thirty days. It is the responsibility of the recruiter to inform the Head of State of their bonus eligibility.a**

➽ Must be at least age 12+ years of age.➽ Must Have Xbox One and many other games will be listed Below.➽ Must have Xbox Live Gold Membership (Active Member).➽ Must join the Xbox Club.➽ Must have a mic.➽ Be Respectful!➽ Be Serious!➽ Safe Community!➽ Common Sense.➽ Please have some common sense when joined.
~Games Stationed On:↭ Halo MCC (Master Chief Collection)↭ Halo 5: Guardians↭ Halo: Reach↭ Star Wars Battlefront II↭ Star Wars Battlefront
➩ Apply to join the Xbox Live Club!➩ Apply to join the Spartan Company!➩ Message myself a few of my other troops in the Spartan Company over Xbox or our social media page, to help and speed us along the way to a higher glory! (Other social media will soon be added!)
➩ Join the Discord server! (Ask me for the link!)
War zone assault two teams of twelve invisiblity power ups my play ground for assasinations

Feet First
Made your first hot drop into HaloWaypoint.com

Statistician
View your Service Record on the web.

Enlisted
Become a member of an active Spartan Company.