I've been killing covenant ever sense halo 3 came out. Hell I am still playing halo 1,2,3,4.
Spartan Company
---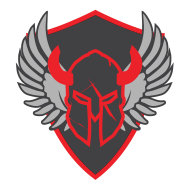 Infection Community Company.
43 Members
Est. 10/14/2018
The official spartan company of the Infection Hub community channel.
Be more involved by joining the company of the Infection Hub and show your support for our content.
Want more out of infection?
Check out the Eagle Precursor website where you can check your infection stats. You can also see what the communities been up to by checking out the
Users Portal
and
Records Portal.
See link below:
Link to the Eagle Precursor website.Want to watch infection based content?
Check out the Infection Hub channel:
Infection HubMeet the Owners:
The Infection Hub team is made of five Halo players (so far), and wouldn't be able to function without the input provided by each and everyone of them.
Calel: Main Editor.Eagle Precursor: Elder & Website Creator (Streamer).Foxnami: Lead Admin/ Manager.Slumpy: Competitive Organiser/ Head of Social Media.Spoox: Main Montage Editor & Streamer.
Owner's Channels:Tha Foxy KidSlumpySpooxEagle PrecursorCalelFeatured Channels:
Here's a list of our featured channels that we recommend you should watch for infection content. We want to help smaller channels in this community to grow so that the infection community itself will grow as well. This is why we will be featuring channels from the community here. How to be featured will be explained in a future video that will be linked here,
Channels to Watch:GameCool29ProlyShnuglyCYAZ x SAGEAnd Now We CryMonthly Updates:
In this section we'll be adding updates on Infection Hub and the infection community.
June Update (Posted 03/06/19)-
Sorry for the delay on the monthly updates, a lot has happened since the last post so let's just jump into it...
First of all we held our May Qualifier on the 18th of May. All the results/ news can be found on our
Instagram
. In the end
Kylo Renegade
of
UNiCuS.gg
won the tournament convincingly with a score of 69 with the closest score to that being
Slumpy
's 2nd place performance of 45 points. So well done to Kylo! For winning the tournament Kylo is receiving a montage edited by Infection Hub's
Spoox
. This will be released on the
Infection Hub
channel in the coming month/s.
Following on from that we introduced two we featured members to Infection Hub. The first was
CYAZ x SAGE
who provided his new montage:
Revenge
. The second content creator to join our featured team was
And Now We Cry
who provided his most recent montage:
Fearless
. We're proud to have these two new members on our featured team. If you'd like to join our featured team then message us on
Instagram
,
Twitter
or by email. You can also message our admins/ owners, those links will be provided at the bottom on this update.
Finally we just held our Battle of the Continents tournament. We held two qualifier matches for both the
EU
and
NA
where the top six from both lobbies went on to represent their continent in the finals that was held on Sunday the second of June (basically yesterday). The team lineups had some of the best that each continent could offer which can be seen in this
post
on our Instagram. In the end
Team EU
came out on top with a score of 205 to Team NA's score of 160. Team EU are receiving a teamtage for winning which will be made by Infection Hub owner
Calel
. Along side this was a MVP award where the top players from Team EU and Team NA were chosen, the players chosen were:
Rockystar
from Team EU and
Terrorantula
from Team NA. These two MVPs will receive a dueltage from Infection Hub member
Foxnami
. You'll be able to find these montages when they're released on the
Infection Hub
YouTube channel.
Owner's Socials:
Instagram:
@caalelx
@eagle_precursor
@foxnami_
@5lumpy
@spoox_ben
Twitter:
@caalelx
@eagle_precursor
@Foxnami_
@Slumpy_EU
@spoox_ben
This post has been edited by a moderator. Please do not post spam.
*Original post. Click at your own discretion.

Feet First
Made your first hot drop into HaloWaypoint.com

Statistician
View your Service Record on the web.

Enlisted
Become a member of an active Spartan Company.