Hello all I just want to thank everyone who is reading my bio, you might recognize me from some time ago but I have been a member since 2012 (I know I know I am an old fart) but I left for a while and have returned!

I'm a proud member of Infinite Productions, we are a group of creative writers adding our own little imprint upon the Halo Universe that so many of us hold near and dear to our hearts. You can check out our work in the Community Creations Section as the Infinity RP.

Thats really all about me if you want to know more about me or have any general questions send me a PM.
Spartan Company
---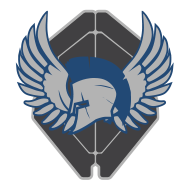 MOLON LABE
16 Members
Est. 10/19/2015
After the events of the Requiem Campaign in early 2558, the UNSC assembled an elite unit of Spartan, ODST, and Marine operatives, placed them under the operational command of NAVSPECWAR, and stationed the unit aboard the modified Strident-class frigate, the UNSC Molon Labe. Hi-jinks ensue.

Check out our discord server!

https://discord.gg/Psttdr2
Send me an invite whenever you're on I need more people to play with

Feet First
Made your first hot drop into HaloWaypoint.com

HwtM
Has organized three successful community playdates.

Write On
Community Creative Writing Contest

CMotW
Community Member of the Week.

Halo 5: Guardians MP Beta
Halo 5: Guardians MP Beta participant.

Enlisted
Become a member of an active Spartan Company.