It's not about winning, but about having fun. I enjoy friendly competition.
Spartan Company
---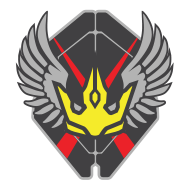 Sing victory everlasting!
59 Members
Est. 12/3/2019
"We persevere down this path of the War Born warrior, brandishing our holy swords as we carve our path across the battlefield.We are a steadfast order baptized in blood. Our armor forged anew.But we are no longer reliant on the broken faith, and corrupt flesh of an empire that thinks itself to be undead.We are not the more deluded, for we have our minds concluded.With machine and nerve, we break free from the tyranny.We shall tear down your broken monuments of past sins and hold them against you in the scales of divine judgment.We march onward as one, to a new horizon, where our triumphs will be infinite!Our enemies immortalize us in infamy, our allies praise our glories.Join your voice with mine, and sing victory everlasting!We are Order.We are Revenants."
------------------------------------------
About us:
We are a gaming community with members from all across the globe, in a multitude of time zones. We were founded in Halo 5, but as we grow we play a wide variety of games with each other and still stick to our roots. Our community rules, and regulations are tailored to be inclusive of all ages. Our full list of rules are listed in our discord server, and you can view them upon joining.
We greatly anticipate the release of Halo Infinite and everything it will have to offer. We also do not care for grinding out Achilles, as we are not a dedicated Achilles grind company. We have a small group of PC users and a large group of console players. With the release of infinite's cross platform capabilities, we hope to expand our PC community.
------------------------------------------
We have a set of rules within our discord server that members are required to follow, but we have only two mandatory requirements upon joining the company.
Our discord server is our main source of communication for announcements, therefore we require that all of our members join the discord server. Unless you are below the age of 13 due to discord's terms of service and COPPA laws. All members 13+ must join the discord server. We ask that you at least have your notification settings to mentions only so that if need be, we can get ahold of you. If you are new to discord, or have any issues, please contact a member of leadership.
Our other requirement is that you must play any game with any of the 10 members of the company leadership within a month. You don't have to play purely Halo 5, or MCC, as we understand that people can get burnt out on constantly playing the same game.
Members of leadership will be check off people they've played with bi-weekly, and at the end of the month we will compile a list of inactive members and inquire about inactivity. If a inactive member doesn't respond to the inactivity message in 48 hours, they will be removed for inactivity.
------------------------------------------
We may have a military like ranking structure, but we are
not
a military simulation company, it is merely to fit the halo aesthetic, as well as to fit the way Halo Waypoint is set up.
Our Captain and Lieutenants are the primary leaders to the company, they are legal aged adults in the United States. They act in a democratic way when making company decisions, so one person does not make all the decisions.
Warrant officers help enforce our rules, and stagnation policy, as well as monitor our discord server.
You will never see a member of our leadership pull rank over anything other than enforcing our policies.
------------------------------------------
Captain:
olympian7
Lieutenants:
FlAgtWash
Vex 08
Knight Dire
Chief Warrant Officer:
ODST Void
Warrant Officers:

Kuuzaka
thegamingvirus1
asimplemanz
eyesout
SpectralXIV
------------------------------------------
Instagram

Feet First
Made your first hot drop into HaloWaypoint.com

Statistician
View your Service Record on the web.

Enlisted
Become a member of an active Spartan Company.