"If you ask I will be you'r sword and shield."

Name: Jesse CLASSIFIED
Service #: S-1363
Unit: Spartan 2: silver team
Primary MilitarySpecialization: close quarters combat , and mid range support
Enlistment Date: 7/13/ 2527
Location: stationed on UNSC navel craft "Righteous Fury"
Gender: M
Birthplace: CLASSIFIED
Birth Date: CLASSIFIED
Performance: Extreme Lethality in combat situations, goes out of way to protect teammates and civilians to the point of risking failure
Comments: "Spartan 1363 shows great promise as a soldier with his undying loyalty, but needs improvement with letting go and abandoning lost causes" Captain Alex Schroeder
NOTES: " The men under Jesse 1363 seem to create an almost "brotherly" bond with him even though they knew him for such short periods of time. Even risking their own safety to "protect" (well TRY to protect a Half a ton Human weapon) and assist 1363, the boys treat him as if he has always been apart of our platoon..... he was a good choice to train the Spartan 3 cadets on Reach not only did he train them to damn near perfection, the cadets seem to look up to him as a father figure... he would push them so hard, and show the kinda support a real father would to his kids and I honestly believe that's why they tried so hard to meet his expectations, and damn did they when the covenant showed up. Him and his 34 cadets held them off for 24 hours with depleting supplies and very limited ammo only sustaining 1 casualty, and 4 wounded, beating all odds." SGT Jackson Brood
Spartan's choice of equipment: combat knife, BR, a commissioned and modified Type 25 Grenade launcher or "brute shot", three Grenades, and 2 health packs
Some of your Spartans previous engagements: Ground engagement with Insurrectionist on Human Colony planet Aeries 9, multiple skirmishes with Covenant ground forces, has stopped 10 covenant refueling stations, assisted with assassination of Covenant high priority target "Tolas Vhalsis" a covenant spiritual leader and Ship master of An entire Covenant armada that almost rivaled "Thel Vadam's", and much more
Current Operation: He is assisting "Righteous Fury" in scouting and taking a high priority planet that the Covenant remnant's seem to want to set up a new base of operations on.
Notable Relations: Spartan 1363's DNA is a close match to Spartan Emile A239, and John 117, has been with Captain Alex Schroeder, and SGT Jackson Brood for majority of the Human Covenant war, he has also worked under the orders of Captain Jacob Keys on multiple missions
Service Commendations: he has received every reward possible by The UNSC except the prisoner of war metal
UNSC Tenure/Years of active duty: 34 years of service
Halo: The Master Chief Collection
---
Spartan Company
---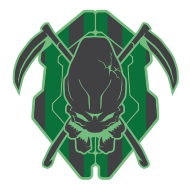 Moving forward with Infinite!
76 Members
Est. 3/24/2016
NO MATTER WHAT, WE ARE IN IT TO WIN IT!
There's nothing like a hard fought victory in a good ol' game of Halo.
We also play to have fun,
but we aim to get better as a team, so we all try to play together as much as possible. Custom games are always on the table as well! We are always down to play new maps and gametypes!
DON'T be loud and obnoxious
Play at least weekly ( does not mean single match per week! inactive players will be removed)
obviously I'm fighting for my boi Thel

Feet First
Made your first hot drop into HaloWaypoint.com

Halo 5: Guardians MP Beta
Halo 5: Guardians MP Beta participant.

Statistician
View your Service Record on the web.

Enlisted
Become a member of an active Spartan Company.