erial ID: 39670-20395-SP

Name: Shaun Pilla

Rank: Spartan
***Recruited from the Orbital Drop Shock Troopers for the Spartan IV program, selected by Jun-A266.***

Record: Pilla displayed phenominal skills as an ODST and a technical Engineer during pre-Spartan service. Pilla's affinity for the salvage and use of Covenant technology gained him a reputation in the ODSTs as an outcast, however this proved to be the difference between life and death in several key battles throughout the UNSC-Covenant war. Pilla's engineering expertise allowed him to convert a salvaged energy shield system from a fallen Sangheili to be compatible with his ODST armor. And his choice to utilize the Covenant arsenal gave him a technological edge over other UNSC units on the ground. Because of these factors, Pilla was able to show a proficiency on the battlefield comparable to Spartans. Needless to say, the decision to offer him a place in the Spartan IV program was an obvious one.

/////////////////////////////////////////////////////////////////////

- Extracted from records of Covenant MVPs -

Name: Fos 'Kuvol

Covenant Rank: Ultra

Post-Covenant Allignment: Swords of Sanghelios

Post-Covenant Rank: Special Operative

Record: Fos 'Kuvol was a member of the Covenant Ri'Sihn Legion, the main ground forces of the Crusading Spirit Fleet. This group was known for devout religion, and honor above and beyond that commonly recorded within the Covenant military. However, their religious devotion followed far more ancient Sangheili customs as opposed to the will of the San 'Shyumm. Because of this, when Thel 'Vadam exposed the truth about humanity to the Sangheili, they were among the first to follow him and the few to remain loyal after the Sangheili began breaking into factions. At present, 'Kuvol is one of only a handful of Sangheili trusted enough by the UNSC to occasionally operate alongside Spartan forces and train within the Infinity simulator.
Spartan Company
---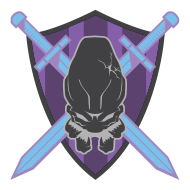 Home of the Sovereign Guard
29 Members
Est. 10/20/2015
We are the Sovereign Guard, an all Sangheili clan established in 2004.
Whoah. 6 years later and this thread is still kicking.

Feet First
Made your first hot drop into HaloWaypoint.com

Heroic E3 2012 Contributor
In the top 5% of commenters during E3 2012.

Statistician
View your Service Record on the web.

Enlisted
Become a member of an active Spartan Company.