Spartan Company
---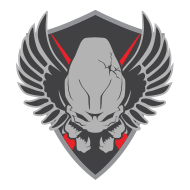 The Brotherhood's Elite Guard.
56 Members
Est. 1/19/2016
Welcome to
The Brotherhood's Elite, We are Known as TBE-DeathKnight's
We are looking for
Active people
who would want to Join our Company, if you are inactive for 1 Month, you will be Kicked out, no Hard Feelings but if you give a Moments Notice, You won't get Kicked out. We are friendly bunch of People that Work as a Team and Fun to Complete the Commendations. We will Also Help you all
Achieve Achilles Throughout the Kill Commendation's.(This is a Community Company for everyone to Join and be a part of The BrotherHood's Elite)You must be Age 16+ or Over to Join us,
If you want to Join Message
GreatBobski69.
Don't be Shy. We are a friendly Team Battle Group that Enjoys and Plays Halo 5. We will keep you Updated with Halo 5 Guardians and what goes on within our Company Status. When you Join this Company, You must add us a Friend, if you want to see us Active.
We are making Division's and Fireteams within our Company Ranks. if you want to join the company message
GreatBobski69.
We will Brief you on the Details Via Forums in the Company and The Ranking Status of these Division's and Fireteams. if you Visit our Group Forums, you can See the Ranking Status for these Division's n Each Leader that Commands them into battle.
Ranking Status within Company.Alpha Leader: GreatBobski69Team Lieutenant's: THE MOLTEN EDGE, Dragonics1, JelliedYeti9972, iTs HeX1c
If you Message Any of these
Commanders and Lieutenant's
when your Going on Holiday or You have a Reason why you won't be online, Thats Fine by us, As long as You tells us so we Don't kick you out from Company. We are All Team Players in the Company.
We have Company Rules of Engagement's within our Ranks for everyone to follow and understand.
Don't be racist to anyone in this Company, You get 2 chances in here, anymore then it's out of my hands. We Don't Tolerate bullying in this Company.
We always treat one another with respect and everyone is treated as equals.
Do not be Abusive to a Member or a Staff Lieutenant.
No Sexual harassment towards any members or you will be Kicked out.
We are Teaching and Training our Recruits to become the best and Learn from our
Experience Members
of our teams and Adapt to the Things in Halo and How to Improve our Combat Moral when it Comes to Warzone, We Coordinate our Attacks in Battle.
We will see you on the Battlefield on
Warzone
,
Arena
and
Custom games.
We sometimes do our Meeting's at
Firebase Paladin,
We will be Discussing our Companies
Ranking Status
,
Updates
n'
Division's
at that Base and everyone gets their own Free Option within our Group talks., And we also Help people
Complete the Missions on Legendary.In our Spare time -
We sometimes Make Forge Maps for people to have Fun n Enjoy. We Also play Custom Games n Complete the Puzzle Maps that 343 has Made for us, We have been Playing since Halo: Reach and Halo 4.
Your Sincerely -GreatBobski69 -
Leader of TBE-DeathKnight's,
if you need Anything in the Company, We will brief you all on the
Updates that might Come to Halo 5 Guardian's
. Remember We Always have Each others Back when you are in Trouble, if you have A Problem, Report it to the
Staff Lieutenant's of this Company n' They will report to me about the Issue.The Achilles Armour is Completed.The Achilles Helmet is Incomplete.Lock and Load Marine's! - MOVE OUT!Spartan II Class II is our twin brother clan on Halo 5: Guardians and sometimes we link up with them on here n' come together on Warzone as a team and they are also part of the family. Sometimes We Play the Campaign on Legendary and do some of Easter Eggs, we also play Halo 3, Halo 3: ODST and Halo Reach on Legendary to gain more Achievements.

Feet First
Made your first hot drop into HaloWaypoint.com

Halo 5: Guardians MP Beta
Halo 5: Guardians MP Beta participant.

Statistician
View your Service Record on the web.

Enlisted
Become a member of an active Spartan Company.