Spartan Company
---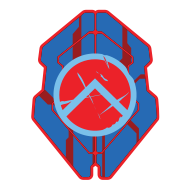 We're a Collective!
31 Members
Est. 10/26/2015
Welcome to the official Halo Collective Spartan Company!
In hopes of bringing the Collective together from either our
Facebook Page
or our
YouTube Channel
we have created the official Halo Collective Spartan Company. This way we can bring ourselves closer to those whom enjoy our content! Those whom are of higher ranking will be the staff from the Halo Collective for any whom may have been curious.
Even if you're not here for the previously mentioned topics, that is perfectly fine as well! Anyone whom wishes to join may join, as we hope this Spartan Company will be a place of good and enjoyable fun. Meet new people, set up new friendships, just have a great time! Feel free to explore the Forum section of the Spartan Company that way we can flourish together!
HC Lord BrEeZy - Chris
has been part of the HC family for a few years now, and is a seasoned veteran of the meme crew. He escaped the sex dungeon and has since started streaming weekly on Twitch and makes more content for the Collective. You can follow him on youtube as well YT:
Iron Lord Breezy
Twitch:
Dabiusbreezicus
HC BlameRickey - Rickey
is our YouTube Community Manager, and a Lore Fan at heart. If you want to speak with him feel free to message him! If there is any problem that arises, feel free to blame Rickey for it, even if you know who truly did it. That's what we do, anyway.
#blamerickey
HC FrenchFox - Maxx
is our friend from across the seas, in the land of catacombs and haunted tunnels under the city. Might I also mention he handles video editing and much more?! Also, he has a disturbing love for foxes, almost on the borderline of full-on "lover" of foxes. Don't ask why, we don't know either.
HC Lasky - Bronson
(formerly AlaskanWhalers) He is a whaler whom lives in Jersey. Aside from that monumental piece of info he is also another Machinimator on our channel. He helps with multiple different things aside from Machinima and we are lucky to have him. One of his series he is working on is the
"The Mod E. Fiers
." He also had a personal channel before he joined us, as such he brought one of his more popular series with him so please be sure to go check out
Halo Fails 'N' Wins!
HC Tylar - Tyler
is the head of Halo Collective, and manages all parts of our group. He also commonly voice acts, edits videos, and makes machinimas. You may also know him as the creator of
The Professional
. Anywho, he's a great guy and an awesome... "boss"? I guess. We love you Tyler! ...and yes, we do realize he spells it "Tylar"...
Mega LCRO - Isaac
is one of our slav- . . . erm, "body actors". He has helped a lot for a good portion of our Machinimas,
SuperMemeMan420 - Adam
is one of our video editors, and he is commonly seen doing news videos, and various other pieces of content for us! He is also our official "meme lord", and provides us with our daily dosage of memes. Our videos wouldn't come out as commonly without him.

Feet First
Made your first hot drop into HaloWaypoint.com

Statistician
View your Service Record on the web.

Enlisted
Become a member of an active Spartan Company.