Spartan Company
---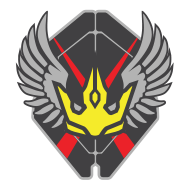 Sing victory everlasting!
71 Members
Est. 12/3/2019
"We persevere down this path of the War Born warrior, brandishing our holy swords as we carve our path across the battlefield.We are a steadfast order baptized in blood. Our armor forged anew.But we are no longer reliant on the broken faith, and corrupt flesh of an empire that thinks itself to be undead.We are not the more deluded, for we have our minds concluded.With machine and nerve, we break free from the tyranny.We shall tear down your broken monuments of past sins and hold them against you in the scales of divine judgment.We march onward as one, to a new horizon, where our triumphs will be infinite!Our enemies immortalize us in infamy, our allies praise our glories. Join your voice with mine, and sing victory everlasting!We are Order.We are Revenants."
About us:
We are an international gaming community that was founded in Halo 5, but we play a wide variety of games with each other. We have a wide variety of age ranges in our community and have our rules tailored to be inclusive to this wide age range. We greatly anticipate the release of Halo Infinite and everything it will have to offer. We also do not care for grinding out Achilles, as we are not a dedicated Achilles company.
Known games we play actively together:
- Halo 5
- Halo MCC
- GTA 5
- Minecraft
- Destiny 2
- Warframe
- Sea of Thieves
- Rainbow Six Siege
Our discord server is our main source of communication, therefore we require that all of our members join the server. If you are bothered by the amount of notifications you get, it is always helpful to change your notification settings to mentions only so that if need be, we can get ahold of you.
In terms of stagnation must play any game with other members of the company within a two week period. Warrant officers and lieutenants will be checking off people they've played with bi-weekly, and at the end of the month we will compile a list of inactive members and send messages via discord to the inactive members. Until the release of halo infinite, we will not be using halo waypoint to measure activity and we will be relatively lax with stagnation until then. Not responding within a week of the inactivity message being sent will be grounds for removal. If you do respond and the inactivity occurs again without any legitimate reason, that will also be grounds for removal. If we notice individual members slipping by with bare minimum requirements every month by playing with the same people/person, they will be penalized for it.
Our full list of rules is in the discord server.
Captain
olympian7
Lieutenant
FlAgtWash
Lieutenant
Vex 08
Lieutenant
Knight Dire
Instagram
Agreed, pretty much exactly what I was thinking

Feet First
Made your first hot drop into HaloWaypoint.com

Statistician
View your Service Record on the web.

Enlisted
Become a member of an active Spartan Company.