Hi there, I'm 1ceANinja; the reincarnation of Halokidbrian. I've been playing Halo since I was 6 and it still remains as my favorite video game franchise of all time. I'm a part of the ninja community, except tower though cause it's a very toxic place now. So I just go for clips in match made games instead for fun. My favorite weapons are the Battle Rifle, Magnum, Sniper Rifle, Energy Sword and Plasma Grenade. My favorite Helmets are the 343 EVA, ODST and CQB. I usually play for fun and to win at the same time. Trash talkers are amusing to me, so I try to get them mad as much as possible. Anyways, I love assassinations, my favorites are Eyebiter and the Spear Tackle. Also, my favorite Halo is a hard tie between 3 and 4. 3 was my first game, but 4 was the first halo game I became good at. I've made so many memories with the two and I spend most of my time on MCC playing 3 and 4 so I just can't decide at this point. That's all you need to know about me Halowise, see ya.
Check out my friend Reach Halo End, we make montages together.
Current Gt: I 1ceANinja I
Old Gt: FragileQuasar14
360 Gt: Halokidbrian
Halo: The Master Chief Collection
---
Spartan Company
---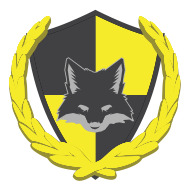 Bring back the flood!!!
Lieutenant
77 Members
Est. 4/20/2016
**We have unlocked the Achilles Set, so if you're looking for a Company that hasn't unlocked it yet, we are not available.**


We started as just a couple of guys playing Halo 10 feet away from each other because you cant play on the same system anymore...

Achilles Armor achieved 4/8/2017
Achilles Helmet achieved 7/13/2018

We have unlocked the full Achilles set as of 7/13/2018. Currently we play just about any gametype, together as a team we are large enough to have players that prefer any different type. We have a Discord Server, if you join the company you can join the server as well if you wish to communicate with the company.

Since we have no requirements now that we have unlocked the Achilles set, everyone is free to play whatever mode they want, since there are no more commendations to deal with. Inactivity doesn't matter now as well. No need to change your emblem or gamertag when you join unless you want to. All we ask is that you have fun and don't take things too seriously, it is a game after all.

We are proud of our accomplishment over the past 2 years and we appreciate those who have joined our company, whether they left or are still with us.

*If you are wanting to join this spartan company and you are still a member of another spartan company, then you must resign from your current company before any of the leadership members can accept the join request (this is how spartan companies work).
Can't wait for the shenanigans with this thing in multiplayer. Could lead to some fun action sack modes too.

Feet First
Made your first hot drop into HaloWaypoint.com

Statistician
View your Service Record on the web.

Enlisted
Become a member of an active Spartan Company.