2 times, half a time, 4 score and 14 years ago, I played my first match of Halo. I was much younger in those days, but still collecting social security. I haven't played a match since; due to the stout, icy scythe left imprinted on my heart. I don't like to talk about these things, those days, that match... but for the good of the Company, I'm willing to make the exception.
Upon re-entering the atmosphere of Endor at terminal velocity, hard locking, then hitting the ground with enough force to penetrate the nether regions of a Greek Orthodox Nun; I, The Master Sierra Chief 117 John Rhys-Davies found myself in the lowest of company; mixed-breed company. I was greeted by a degenerate, local, inbred Erinaceina that referred to itself as "Sanic!" His first words "Hu-Hu-Heyyy Mannnnn, Hu-Hu-Whosa are yousa, heh heh heh heh?" He questioned. I exclaimed, "I'm 117 John Sierrus Decimus Meridius, Commander of the Seven kingdoms, generally gay. Loyal servant to my unorthodox thumb drive girlfriend, Cortanuhhh. Father to a." Sanic interjects "Hu-hu kkkk man, gotta go FAST!!" Sanic then winds his legs up in a circular motion, as the start for any creature who wishes to run a sub 4.3 at the NFL combine. Only, it seems Sanic had overdone himself attempting to show off for this hawt, new, metallic, hard-lock piece of titanium-carbide bootay. His legs ended up rotating so hard; hips came from joint, meniscuses were misplaced, ACL's were un-CL'd, and toes flew. Sanic had crippled himself. I looked within myself, thinking, "what would Jolteon do?" But, to no avail, I only found wires, conduit, and low amperage resistors. Because of course I'm a robot and as any robot would do when looking in itself, I literally looked inside myself. I was a tool originally created by DeIlluminati to cure cancer, revoke citizenship from mexicans, and prove Obama was really born in Pride Rock. After 38 hours of introspection and 19 hours of staring at Sanic as he writhed in excruciating pain, I came to the conclusion that like all other miniature, useless, 4 legged-walking, blue morons... he was to be discarded. In that same thought I reached into my iridescent visor (unlocked from beating "Return of the Jedi" co-op, on legendary, without Spok dying) and grabbed a claymore as if forged from the empty shell that is my face. On the cover of the claymore, "Front Towards Enemy." I thought to myself, "This little piece of piddle stick blue garbage isn't even my enemy." With that thought in shell, I stuck the claymore 2.5 inches from Sanic's face... Front facing away. Sanic questioned, "whu whu whu why are, are you, are are you facing the, the, the thuuuu," shock was setting in. I took 5 large, running, robotic steps in the opposite direction, pulled out my snipah rifah, and attempted my hard, Captain Macmillan xbox 360 no-scope, claymerica spot-on detonation tactic. Trigger pulled, but no explosion; only the scream from what can only be described as a hedehog wanting to be drowned, as i have done that before, IRL. I had shot Sanic right between the spikes; splitting his skull at the top, brain exposed. I threw my Snipah to my left and ran to his aide. "Sanic!" I exclaimed. "Ahhhhhhhhhhhh. Gottaaaaahhhhhhh. Gooooooooo. AAAHHHHHHHH. FAAAAAAAhHHHHHHH. SSSSTTTAAHHHHH." He screams. I realized that his end had to be nigher than the already imminent death that could only be minutes away. I called upon the Master of my Master... "Darth Plagueis, I call upon thy ultimate Sith powers to end all for this petit spiked marsupial, panda thing!" Then, the archangel Michael descended upon me from the East. He presented to me, Pentalpha, upon a signet ring. I immediately place the ring on his face only to find it spews forth magical phosphorus. It melts his face and a little got on my snipah, rendering it useless; ruined my day. Sanic died.
Spartan Company
---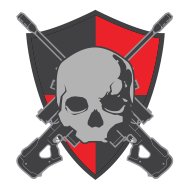 3 Hitter Quitter
79 Members
Est. 10/19/2015
Old school gamers playing since CE
Only if there's Battle Royale. Otherwise, no; no it won't.

Feet First
Made your first hot drop into HaloWaypoint.com

Halo 5: Guardians MP Beta
Halo 5: Guardians MP Beta participant.

Statistician
View your Service Record on the web.

Enlisted
Become a member of an active Spartan Company.