Greetings, everyone.
My name's James and I'm not such a special deal, I'm just your average gamer that shows that he's really good on Halo XD
Nevermind, scratch that. I'm here to have great times and fun playing Halo and making good friends. Though if someone likes to be a stuck up jerk and ruin fun to everyone else through insulting or cheating in a game, well you guys can forget it. I only make friends with nice people and most importantly...honest people, I believe in the mutual respect....be a nice person and I'll be a nice person.
I play these Halos in this order, of how many times I like to play the game:

Halo 4
Halo 3
Halo Reach
Halo 5: Guardians
I also play different things like Titanfall 2, Crysis 3, DOOM, Dead Space 2, Space Marine and many more.
If anyone wishes to talk, feel free to send a message to my gamertag.
:D
Spartan Company
---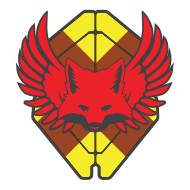 The strong rise under the gun
Leader
2 Members
Est. 10/2/2019
After the great Human-Covenant War, the UNSC and ONI made public the comission of the Spartan IV program. A new generation of super soldiers, created to reinforce the forces of the human race. Reinforcing the military, these elite soldiers stand ready in the defense of mankind; armed with powerful weapons and their own Spartan brothers and sisters.
One of the acting fireteams of the Spartan IV program is the team known as Fireteam Crimson. A lethal group of Spartans with notable records of lethality and efficiency against the remnants of the great Covenant army.
Fireteam Crimson had shown an efficient level of tactical maneuvers, precise stealth operations, control of friendly and enemy technology and weaponry; and brutal long range and melee combat. As well as full commitment of defending and protecting civilians and allies alike. Crimson's possesses the record of least friendly casualties in the UNSC.
"From the smallest civilian to the most high ranking officer, we have to protect humanity at all cost. We are the defenders of mankind"- Spartan James-310
Crimson's most notable campaign was registered during the expeditionary mission of Forerunner planet designated as 'Requiem', recorded on 2557.
Current whereabouts of Fireteam Crimson: [CLASSIFIED]
Status: Active
Notable Fireteam Crimson members:
Spartan James [CLASSFIED] -310: Leader of Fireteam Crimson. Notable leader traits, fairly average. Tactical flexibility during missions. Expertise in Shock Assault and Close Combat. [Classified ONI Note leaked: ONI Intelligence stated previous recordings of Spartan-310's operations have showed concerning levels of brutality towards the enemy, Spartan operative confirmed to lose rationality at uncertain moments in battle and losing himself in a rampaging state of rage, mostly leaving any Covenant forces in states of dismemberment. Concern shared with teammates of Fireteam Crimson. ONI filed Spartan-310's case as 'Red Thirst'. Investigation still underway]
Spartan Ruth [CLASIFFIED] -140: Air Assault Specialist, High Tier Pilot, Infiltration expert, Stealth Operations.
Spartan Mike [CLASSIFIED] -219: Demolition and Siege Expert, Heavy Weaponry expertise. Communications Officer. Medical experience
Spartan Michael-120: Spartan-II serving in fireteam Crimson. Rogue operative. Precision weapons expert. Tech Expert, Solid Sniper. Grenadier.
Halo 4's. I've made a lot of fun memories with my friends playing the game.

Feet First
Made your first hot drop into HaloWaypoint.com

Statistician
View your Service Record on the web.

Enlisted
Become a member of an active Spartan Company.