Summary
I am the current leader of Fireteam Pegasus a small Spartan company currently comprised of my closest friends and fellow Machinima actors. I can usually be seen playing Campaign, SWAT, BTB, Customs, Forge and Warzone.

I first joined the Halo community when I brought Halo reach a few years back and since that moment I have never looked back, my favorite part of Halo is its universe and the fantastic community that has been created (When were not fighting each other that is).

My goals are to continue having fun in this massive universe and try to be the best Spartan that I can be either on the virtual battlefield or in the heated forum debates.

I'm on Waypoint daily so I can be contacted here with ease if needed.

Machinima Experience
Simply Splendid Machinimas I have participated in.

THE RETURN: Halo 5 (Lion King) Machinima : I body act the Silver and Blue Recon Helmet and CIO Body Spartan with the gravity hammer.
TIMMY! Halo 5 Machinima : I body act the Blue Warrior Spartan
Radiant Sword X Machinimas I have participated in.
Prototype Auction: I body act Spartan Brad 77777 (Blue Warrior Spartan)
Death Therapy-The 3rd Extinction (13+): I body act Spartan Colleague Leader (Milk chocolate, Dynast Spartan)
EmCeeGamingx Machinimas I have Participated in.
Kate Ep. 1 | "S-199" (Halo 5 Machinima): I Voice act the General (Green Noble Spartan)
Spartan Company
My company Fireteam Pegasus is now actively recruiting.
Spartan Company
---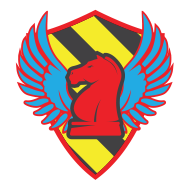 Fun Above All Before The Fall
Leader
7 Members
Est. 10/19/2015
Message to you
Fireteam Pegasus is a multipurpose company that believes in both creating and maintaining a fun and competitive environment for its members and the opponents we fight on Halos virtual battlefields, from the struggles of the campaigns to the heart pounding engagements in Multiplayer and Customs, members of Fireteam Pegasus will never truly be alone and you will always have a friendly and protective team to stand by you no matter the odds.
It doesn't matter if you're a casual or a competitive Spartan because your preferences will always be taken into account, need help in the campaign, want to play amazing customs, need help forging a map or reach a certain level in the MP Fireteam Pegasus will always have your back.
The lieutenants of the company are involved in the production of multiple Machinima projects which any company member will be allowed to contribute to if they so wish as long as they follow the instructions of the Machinima directors. Company members are also allowed to submit there own Machinima ideas as well, successful ideas will be placed on the company's official YouTube channel and those involved in every stage of creating the project will be credited.
As a member you are not just a number filling an empty space or a gun for hire being used for commendations Fireteam Pegasus in many ways is a small community that trust each other and enjoy playing together and as a member you will be not only a teammate on the battlefield but a voice whose opinions and suggestions will be heard.
Fireteam Pegasus doesn't tolerate tactics that resort to extreme farming as we believe that not only does that spoil the experience for everyone involved but also removes all the competitive and casual fun away from the game which in the end is why we all play, to have fun.
I would like to wish all applicants the best of luck and hope that this is a company that suits your needs, and I would also like to wish good luck upon all the Spartans we come across in matchmaking.
Fireteam Pegasus You tube link
Fireteam Pegasus Wordpress Link
Fireteam Pegasus Canon Machinima Timeline
Official WIKI
Motto
"FUN ABOVE ALL BEFORE THE FALL"
Spartan Company Leader: jayman567
Remove: Req System
Add: Split Screen

Feet First
Made your first hot drop into HaloWaypoint.com

Halo 5: Guardians MP Beta
Halo 5: Guardians MP Beta participant.

Statistician
View your Service Record on the web.

Enlisted
Become a member of an active Spartan Company.

Halo Legendary Crate Subscriber
Awarded to subscribers of the Halo Legendary Crate