// Classified // .... ........

Code: LONEWOLF

Unlock Bio:


Spartan: John Leonidas


(Biographical information)


SPARTAN Service Number: Sierra-117

Home World: Earth

Birth Date: March 7, 2511

Current status: Alive, listed Killed in action on October 27, 2558

(Physical information)
Gender: Male
Height: 208 centimeters (6 ft 10 in) (without armor), 218 centimeters (7 ft 2 in) (In armor)
Mass: 130 kilograms (290 lb) (without armor), 450 kilograms (990 lb) (in armor)
Hair color: Brown
Eye color: Blue
Cybernetics: Spartan Neural Interface with AI Cortana (2552-2557)

(Affiliation and military information)


Affiliation: UNSC Navy / Naval Special Warfare Command / SPARTAN-II program


Rank: Master Chief Petty Officer


Specialty: Commander and Assault


Battles Records:
Insurrection
Operation: TALON
Raid on Camp New Hope
Human-Covenant war
Battle of Chi Ceti
Harvest Campaign
Battle of Circinius IV
Battle of Jericho VII
Raid on the Third Fleet of Glorious Consequence
Battle of Sigma Octanus IV
Fall of Reach
Battle of Installation 04
Operation: FIRST STRIKE
Battle of Earth
Battle of Installation 05
Battle of Installation 00
Many other battles
Post-War
First Battle of Requiem
Raid on Ivanoff Research Station
New Phoenix Incident
Raid on UNSC Argent Moon
Battle of Meridian (2558)
Class
Class I: 2525

Quote : "Give me freedom to live as a Spartan, or give me death because i will never be a slave to your fear!" "Abandon your fear. Look forward. Move forward and never stop. You'll age if you pull back. You'll die if you hesitate." Together, we Spartan will ascend and tear the very heavens asunder." - John Leonidas

Quote : "You either die a hero Spartan or you live long become the villain Spartan." - John Leonidas

Quote: "Oh well that story of Spartan on the journey to Unfriggenbelieveable." - John Leonidas


Quote: "Wake me... when you need me Cortana." - John Leonidas

Spartan: "Molon labe"
"Molon labe" or "ΜΟΛΩΝ ΛΑΒΕ" which mean "come and take", is a classical expression of defiance. When the Persian armies demanded that the Greeks surrender their weapons at the Battle of Thermopylae, King Leonidas responded "ΜΟΛΩΝ ΛΑΒΕ".

Halo Highest Rank:

Halo 3 (5 Star General / Rank 50)
Halo: Reach (Inheritor)
Halo 4 (SR130 / CSR50 Grifball)
Halo 5 (SR147)


Halo Achievements:

Xbox 360 - Halo Achievements
Halo 3
79/79 Achievements✔️
1750/1750 Gamerscore 100%
Halo 3: ODST
47/47 Achievements✔️
1000/1000 Gamerscore 100%
Halo: Reach
69/69 Achievements✔️
1700/1700 Gamerscore 100%
Halo: CE Anniversary
44/44 Achievements✔️
1000/1000 Gamerscore 100%
Halo 4
86/86 Achievements✔️
2000/2000 Gamerscore 100%

Xbox One - Halo Achievements
Halo: The Master Chief Collection
600/600 Achievements✔️
6000/6000 Gamerscore 100%
Halo 5: Guardians
73/73 Achievements✔️
1250/1250 Gamerscore 100%

LASO MASTER LEGENDARY CERTIFICATION✔️
Spartan Company
---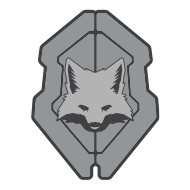 ΜΟΛΩΝ ΛΑΒΕ
Leader
2 Members
Est. 6/9/2016
"L O N E W O L F live and die by the Motto which is "Molon labe", because there's no retreat, there's no surrender so try come and take our weapons."

"Give me freedom to live as a Spartan, or give me death because i will never be a slave to your fear!" "Abandon your fear. Look forward. Move forward and never stop. You'll age if you pull back. You'll die if you hesitate." Together, we Spartan will ascend and tear the very heavens asunder."

"You either die a hero Spartan or you live long become the villain Spartan."

We play on every game type in Halo Reach, Halo 4, Halo MCC and Halo 5.

Requirements to join this company:

Must finish any Halo game on legendary campaign solo.

Send message to my inbox to join our Spartan Company.






Feet First
Made your first hot drop into HaloWaypoint.com

Halo 5: Guardians MP Beta
Halo 5: Guardians MP Beta participant.

Statistician
View your Service Record on the web.

Enlisted
Become a member of an active Spartan Company.