Creator of Halotakes on Tiktok

Huge Halo Fan at heart big supporter of the franchise and its community. Max Rank in Reach, Halo 4 and H5.
Have every achievement for every Halo game I only count the games that link with Xbox Live.

Halo 2 Vista:1000/1000
Halo 3:1750/1750
Halo Wars:1200/1200
Halo 3 ODST:1000/1000
Halo Reach:/1700/1700
Halo CEA:1000/1000
Halo 4:2000/2000
Halo Spartan Assault XB1:1000/1000
Halo Spartan Assault Win8:250/250
Halo Spartan Assault WP:250/250
Halo Spartan Assault iOS:75/250
Halo Spartan Assault 360:400/400
Halo The Master Chief Collection:7000/7000
Halo The Master Chief Collection (CN):4665/4665
Halo Spartan Strike Win8:200/200
Halo Spartan Strike WP:200/200
Halo 5 Guardians:1250/1250
Halo 5 Forge:1000/1000
Halo Wars DE:1000/1000
Halo Wars 2:1750/1750
Halo Fireteam Raven: Score 238, 390
Halo Infinite 0/????
Halo: The Master Chief Collection
---
Spartan Company
---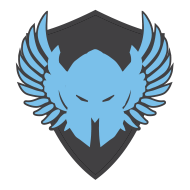 Verum • Honestatis • Virtute
47 Members
Est. 10/20/2015
This is the official Spartan Company for HaloFanForLife.com (HFFL for short).
We look to win and have FUN while doing it!
Rules of being a member of HFFL's Spartan Company:
• Must be 18. By joining you are automatically agreeing that you are at least 18 years of age. I, nor this group bare any responsibility if you lie about your age.
• Must have a WORKING Headset/Mic and use it.
• Must make 'callouts' during multiplayer matches.
• Must be a TEAM player. None of that Lone Wolf stuff folks.
The HFFL Spartan Company is about winning, yes. However, it's also about having fun. If we lose a game, so long as we played our best as a team, then I'm okay with it. Your skill level isn't too important as we already have several skilled players. We will all help each other become better Spartans!
Oh and the biggest of all, as a member of HFFL's Spartan Company, you are a representative of HFFL. So act like it folks. Excessive cussing, t-bagging, flipping out through the mic, won't be tolerated. If you have a bad game and are upset. Stop. Take a breath and get your head back into the game. Gaming is about FUN, not frustration.
Acceptance to HFFL's Spartan Company is at my sole discretion.
If you are promoted to Lieutenant, you are expected to be a VERY active member. I define that in the context of this Spartan Company as playing weekly if not more.

Once you've joined, if you have anyone you'd like to recruit, let me know. We'll get some games in with them first to judge if they are a team player and a good fit for us.

If once joined, you have a problem with any other member, please do not fight with them. Bring it to my attention and I will address the situation.

Feet First
Made your first hot drop into HaloWaypoint.com

Director
Has a machinima, montage or video posted on the Halo Waypoint blog .

Photographer
Say "cheese!"

Halo 5: Guardians MP Beta
Halo 5: Guardians MP Beta participant.

Statistician
View your Service Record on the web.

Enlisted
Become a member of an active Spartan Company.

Halo Legendary Crate Subscriber
Awarded to subscribers of the Halo Legendary Crate

Fireteam Raven Player
Awarded to players of Halo: Fireteam Raven.