Spartan Company
---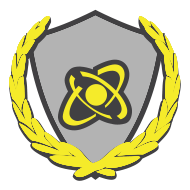 Until The End
26 Members
Est. 8/1/2017
Orbital Defense Command,
Welcome to Orbital Defense Command or OrbDefCom for short we are a UNSC based clan. We were originally founded on Halo: Reach on May 21st, 2013. We represent the UNSC with the highest forms of respect and integrity. We hold our OrbDefCom high standards, as we strive to become a better representation of the UNSC community. We work well together as a team, as brothers and sisters in arms, and we never give up. Orbital Defense Command is home to the 9th Marines Expeditionary Force, 19th ODST Battalion, and the following Spartan Programs, Spartan III's, and Spartan IV's. In addition to all of that Please make sure to add everyone in your company and play with your fellow clan members when you can.
Orbital Defense Command has the following branches:
SPARTANS
ODST's
Marines
Cadets
Trainees
Cadets
When you join Orbital Defense Command you will start off as a Cadet. You will then go on to go through a three day phase. From learning team building skills, to the basics, and this will help you in Orbital Defense Command in the future as well. Depending on how many Cadets you have in your class you will have your own squad. Your squad will then join the 9th Marines Expeditionary Force from there on out you will follow your officers. They will point you in the right direction on where you would fall in at.
Marines
Our marines, the heart of our group, makes up our general populous of members. Here you'll find people of all sorts of backgrounds and beliefs. You will be trained by your Marine General, you will help cadets in their 3 day phase to become a marine. You would also run through drills and go through combat scenarios to prepare you for clan events such as Raids. Once you are a marine you can start participating in clan events as well. Join our discord server and we can provide more details about our 9th Marines Expeditionary Force.
ODSTS
The Orbital Drop Shock Troopers, commonly known as "O.D.S.T." is a volunteer force within the
UNSC
Marine Corps. O.D.S.T. personnel are aggressively screened, and their brutal training program generally weeds out all but a handful of candidates. O.D.S.T. are named and known for their notable method of deployment, a process called "transorbital support interdiction." Much like paratroopers of centuries past, O.D.S.T. are inserted directly from orbit into combat behind enemy lines. From here, the O.D.S.T. are capable of cutting off supplies and communication, while also actively flanking the enemy if necessary. For more information on our O.D.S.T. Program check out our discord server.
Spartans
Unlike other branches, which maintain escalating rank systems, all Spartans are considered equal, their standing and specialization determined by personal skill alone. All detachments operate under a Spartan commander while individual fireteams operate under a team leader. Our Spartan branches is not any branch you can request to join, first you have to show dedication in our Marine Branch, to become a Spartan in OrbDefCom we do not give out Information on how to become a Spartan. We take our Spartan Program very seriously, if you do not show qualities of a Spartan, O.D.S.T, or Marine, you will be escorted out of the clan. We only look for members that show that they are dedicated to the clan and members who have the patience to go far in Orbital Defense Command. As a Spartan in OrbDefCom it isn't about the tags or to show off, it is honor. If you do not show honor to anyone you will not get far. Our Spartan Program had a long history and will continue its tradition.
Leader Positions:
Leader [Tom B292 SIII]
Second in Command [K Stark ODST]
O.D.S.T. CO [Cadmon V Lasky]
Marine General [LtCol Ponder]
It says the firearm limit is 12 but it only allows 6 in a fireteam. Please fix

Feet First
Made your first hot drop into HaloWaypoint.com

Halo 5: Guardians MP Beta
Halo 5: Guardians MP Beta participant.

Enlisted
Become a member of an active Spartan Company.