Spartan Company
---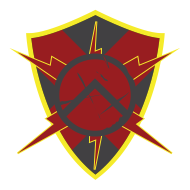 GODS OF ACHILLES
58 Members
Est. 1/24/2016
WELCOME TO We A2E Achilles
Origination is from "We Need Achilles"
Achilles Armor:
100% |
Achilles Helmet:
61%
◦ ABOUT US:•
Do you have what it takes to join one of the best and fastest growing Spartan Companies out there? Our members are highly active and ferociously motivated gamers who grind out commendations invariably, as well as we're exceptionally competitive. Originally from "We Need Achilles" we have branched off and started our own crusade towards domination.
•
Don't be fooled by all of the false Achilles groups, we're the top and highest ranking group. We ARE Achilles. Our fight doesn't just stop at Achilles, we will accommodate any new challenges that are constituted in the future. If your looking for pro leadership, teamwork, communication, and looking to be known as a God incarnate in the battlefield, inquire within.
Important! From now on ANYONE who requests to join will be accepted. This is only temporary however so get in ASAP. Everyone who joins, stays in.
◦ REASONS TO JOIN:I.
We have professional leadership: Our leader is a law student and aspiring police officer who is a determined and successful individual.
II.
Teamwork here is key: We are always coordinating new strategies and creating new plans to accommodate our goals.
III.
We have communication skills that are next to none: We are well rounded with callouts, organization, and enemy and boss spawn locations.
IV.
Our lobbies are 24/7: Members in our company are constantly grinding and timezones here vary, we always have members online willing to play.
V.
Endless possibilities: Whether it's hosting custom games, having company vs. company tournaments, or even achievement hunting, we do it all.
VI.
Playlist liquidation: Our company reigns terror in every playlist, and we have taken down many formidable axis companies in battle.
VII.
Competitive: We are striving to become one of the best competitive companies out there, and we are always maximizing new ways to do so.
◦ REQUIREMENTS TO JOIN:•
Mandatory To Download The Discord Mobile App.
•
You Will Need To Be At Least 18 Years Or Older.
•
Access To A Microphone Headset Or Kinect.
•
SR 90+ Along With A Positive K/D Ratio.
•
Be Active,
Minimum 200 minutes Per Week.
◦ NEW MEMBERS:•
Post In The Roll Call Thread To Get Started.
•
Please Add All Members In The High Command.
•
Stay Up To Date With Forum Announcements & Discord.
•
Get Familiar With Our Social Media Sites.
•
Jump Into A Party & Start Grinding.
◦ ADDITIONAL INFORMATION:•
Insubordination, Immaturity, And Unsportsmanship Are Not Tolerated.
•
There Will Be No Inactivity Unless Accepted, We Check Personal Activity Weekly.
•
Be Of Value To Us, And Stay Committed With Achieving Our Company Goals.
•
If You Decide To Leave And Go To Another Company, You're Gone For Good.
•
Complaints, Comments, Or Concerns Contact WAA Co. 1 & 2 General
Genetic Fat Man
.
◦ USEFUL LINKS:• Member Activity & Company Progress. (password protected)• Arena: Map Layouts, Callouts, & Weapon Locations.• Warzone: Map Layouts & Boss Spawns.• Halo 5: Skulls & Intel Locations.• Halo 5: Achievements Guide.• Halo 5: Stats Leaderboard.◦ MEMBER BENEFITS:
•
Free REQ Pack For Joining.
•
Learn New Tactics & Strategies.
•
24/7 Multiplayer Lobbies Running.
•
Company Verse Company Battles.
•
Custom Games & Campaign Lobbies.

Spartan Company we are achilles

"We're The Fiercest Gods of Achilles"
Noticed that as well -- every time I assassinate an infected, they drop an equippable infected sword.

Feet First
Made your first hot drop into HaloWaypoint.com

Statistician
View your Service Record on the web.

Enlisted
Become a member of an active Spartan Company.