Spartan Company
---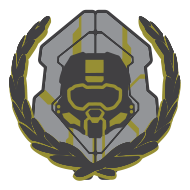 EKIA since 2536.
5 Members
Est. 1/24/2016
Powered by Σpsilon Industries©WELCOME.Scanning for human resources......SCAN COMPLETEAuthorization has been granted.
Welcome to the 720th Task Force of the UNSC. If you're looking for an elite, hardened Spartan Company, you've
come to the right place. I'm
vlScarredSinlv,
founder of the
Spartan Task Force 720.
We are the newest form of
UNSC Spartan units that have been through immense training and objective based missions. I'm proud to inform
you of your new crew and it's division system.
Military
Navy
Special Operations
Night Ops
Air Force
You may choose
ONE
of the options listed above. Upon joining the Task Force, you must first message me
about your choice of division. Please state your skills, and reasons as to why you're joining this division.
Preferences are optional, if you wish to be more thoroughly placed in your division.
This is a tutorial on how divisions work:
There is a point system.
Points are earned via K/D ratio.
There are Division Officers. You can become one by reaching the top of your division leaderboard.
Division Officers
have certain privileges:
They may request you to join a fireteam with them.
They may assign you to field operations.
They CANNOT kick you out of your division, however, but may file complaints if needed.
Division Officers can recruit new members. Contact lDisrespect JR, my right hand, about this.
You
CANNOT
decline 3 or more request from an officer. If you do, you will be removed from his/hersquadron and be reassigned to a new one.
CONTACT INFORMATION/IMPORTANT NOTICE
If you ever happen to come across problems with the way your
Division Officer
is behaving, you have the
right to file a complaint to me, and I will solve the problem. It works vise versa. If
Division Officers
have
problems with his/her squad member(s), they may file complaints.
Please, do not hesitate to contact me about complaints. I will help as much as I can. If you do not reveal
a complaint to me, your problem will only worsen.
ALL
members will be notified of further updates to the Company. I do take in recommendations about
updates, so please don't be afraid to give me an idea. No idea is dumb. I check
Waypoint
daily so you can
send me ideas whenever I send a message to the Company about an update.
That's all I have for now. If there are any further questions, please send me, vlScarredSinlv, or lDisrespect JR,
any messages ranging from questions to complaints, or just a friendly conversation.
Signing off.HUMAN RESOURCES ARE NO LONGER DETECTED.POWERING DOWN A.I. SYSTEMS.......HAVE A NICE DAY.--->END OF TRANSMISSION<---

Feet First
Made your first hot drop into HaloWaypoint.com

Statistician
View your Service Record on the web.

Enlisted
Become a member of an active Spartan Company.